Let's Revolutionize Music Education

Verified Non-Profit
The Description
*All contributions are considered tax deductible. Information will be sent to your email address after you have completed your investment.*
At WORLDZ, we came together to change the world. Rather than just inspiring thought, we wanted to inspire action! With trillions of dollars being represented at WORLDZ, imagine the impact if we combined our resources to revolutionize our public education system?
Here's your opportunity to help design a new global culture—through Music. Team up with Turnaround Arts to bring WURRLYedu to deserving schools across the country.
WURRLYedu strives for universal access to a high-quality arts education. Their programs are ridiculously fun, effective and super easy to implement. Their award-winning lessons satisfy common core standards, while also focusing on the social and emotional development of each child.
With your support, we will captivate classrooms and amplify voices. We will deliver culturally-relevant content to inspire students at each one of our sites. We will also offer creation tools so students can practice, record and reflect both inside the classrooms and at home.
A song is your ultimate form of self-expression. #RaiseYourVoice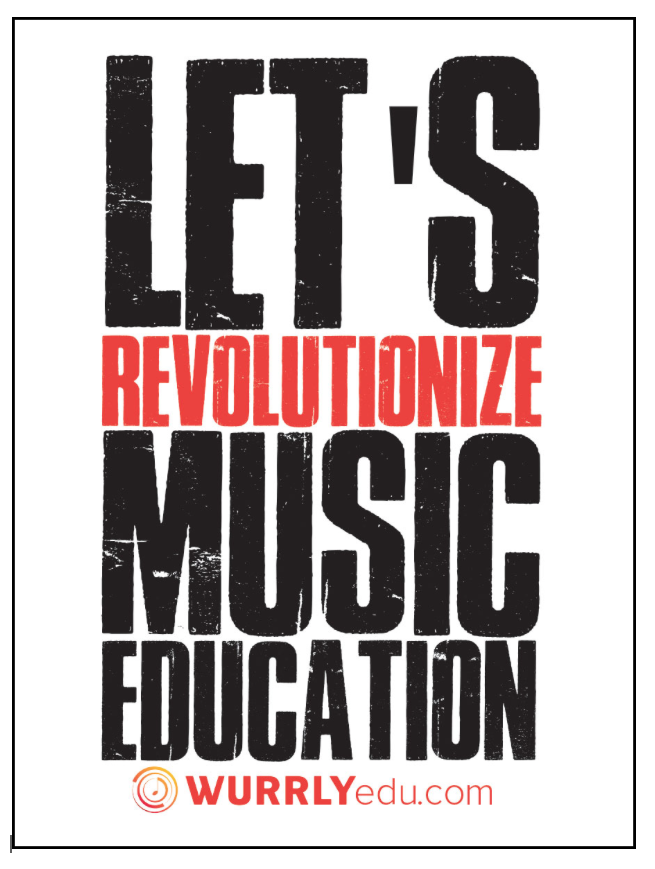 About Turnaround Arts
Turnaround Arts is a school reform effort that transforms priority schools through the strategic use of the arts. We envision a world in which all students engage in a well-rounded education and exude confidence, critical thinking, and creativity as a result.
What We Do
Turnaround Arts is a national program of the John F. Kennedy Center for the Performing Arts. It was founded in 2011 by the President's Committee on the Arts and the Humanities, a White House advisory committee on cultural issues, under the leadership of former First Lady Michelle Obama. The program is based on the premise that high-quality and integrated arts education can strengthen school reform efforts, boost academic achievement, and increase student engagement in schools facing some of the toughest educational challenges in the country.
Our Impact
From improving academic achievement to decreasing disciplinary problems, research is illuminating Turnaround Arts' positive impact in schools. Turnaround Arts works in a cohort of the lowest performing 10% of America's elementary and middle schools. A 3-year program evaluation of the Turnaround Arts pilot schools, released in 2015, found significant improvement in academic achievement, reduction in disciplinary referrals and increases in attendance, among other findings. In addition, the study found that Turnaround Arts schools outperformed comparable schools in their city or state that received federal funds for school improvement ("SIG schools").
Back Up Plan
If we do not reach our goal, we will utilize the funds to work with WurrlyEDU for our students.
No Updates
About the Creator
I am the Leadership Coach at Turnaround Arts: The Kennedy Center.