Over 1,000 Schools
Preferred fundraising platform for PreK-12 needs
Sign Up for Free
Support Classroom Dreams
+$450,000 invested for +200,000 students nationwide
Find a Dream
Join the Movement
BOGO: Buy one & we'll give one to a student
Check It Out
Helping to provide the most important student needs by eliminating teachers' out-of-pocket expenses.
fun classroom ideas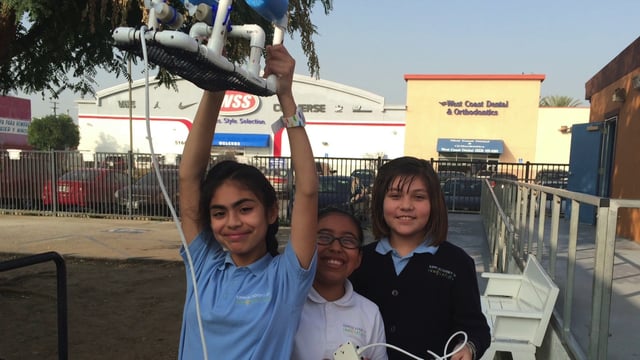 Mario Echeverria
With these funds I will...
Be able to have more incentives for our innovators to read and meet their goals.
Be able to take our top ten million word readers to an end of year field trip for working extremely hard.
Be able to use the money to provide monthly celebrations for students to motivate them to continue their growth mindset.
Why do our innovators deserve this?
Our goal as a school is to provide amazing opportunities for our students to learn and develop skills that they will utilize not only in their schooling life, but life in general.  As the ELA teacher for 6th grade, my goal is to build incentives that will motivate our students to read everyday.  I do not want them to think of this as task but more of building a love of learning through books.  Our innovators read on a daily basis and we monitor their progress through the amount of words they read.  At the end of the year, some of our readers reach up to 5,000,000 words, which is an amazing feat.  I want to reward these efforts for going above and beyond by having them understand how this is something worth celebrating. Also to continue to push their reading life by having a sense of accomplishment from these efforts that they put forth.  I am so proud of our students and there are so many opportunities that they do not get to experience because of economic and social emotional issues that they deal with on a day-to-day basis.  
Not only will this money go to our top readers but it will also directly impact all 112 6th graders on campus on a monthly basis.  Each student has individualized reading goals based their reading levels and these efforts need to be celebrated as well.  I want to build in new celebrations and motivations that our students can look forward to for the hard effort they put in.  My goal is for the students to realize how reading will be a big part of their lives and having them embrace this journey now will have lasting effects for their future. 
By donating, you directly impacting our students by rewarding there efforts.  As a teacher, I wish I could do this for every student if I had the funds.  I want to build small rewarding systems so that our students can enjoy their learning and give them new experiences that they truly deserve.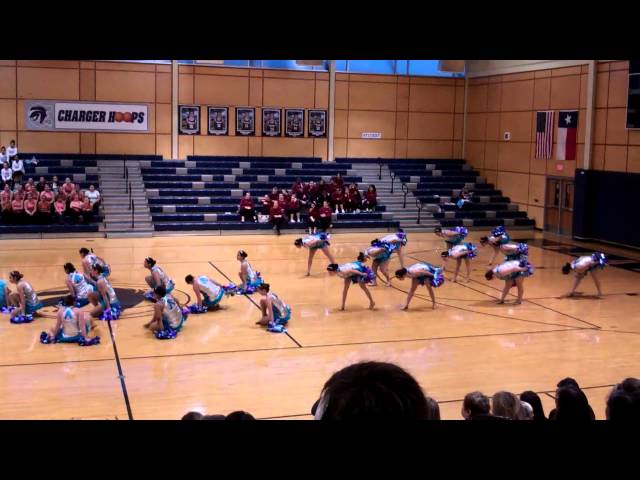 Ginger Jarosek
With these funds I will...
The district only funds new field uniforms for the team every 10 years.  We receive $10 a year per student in the program from the district for supplies, travel and any other expenses that we may have for the entire dance department.  I not only have my dance team, but I also have anywhere from 150 - 200 kids in the dance program each year.  It costs about $850 for a first year dance team member to purchase basic all black practice wear, dance shoes, hat, boots, stage make-up, undergarments, etc. and to pay for summer camp.  These funds must come from each individual child.  That $10 per child does not go far when you consider that a choreographer charges anywhere from $300 - $1,000 per routine, each contest piece cost $225 and up to enter into a single competition.  Add to that travel expenses to competitions and performances , costuming, music editing and on and on.  
Your donations will significantly improve the experience of my students as they do not have the personal funds to take studio dance outside of school.  With your donations, I can bring in dance technicians to further their dance training to help "level the playing field". My students start dancing at 9th grade with me.  Many of the schools we compete against have members who have been studio trained since the age of 3.  I would like to bring that type of training to my kids to increase their confidence level.  I want them to have decent costuming and to have them feel good about themselves and in their abilities.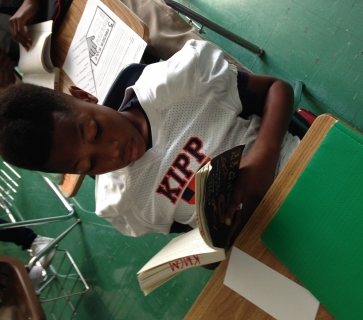 Brian Seay
Students at KIPP Memphis Collegiate Middle School (KMCM) need the community's support in order to access great books. You can help by donating money to buy books for the 2016-2017 school year.
Beginning in August of 2015, 49 seventh and eighth grade students at KMCM embarked on a quest to read 300,000 pages and, by increasing their reading volume, grow two years in reading in one year. As of mid-March, these 49 students have read 367 books! They are on track to grow two years or more in reading, and an essential part of their growth is the classroom library their teacher, Ms. Seay, put together. Reading growth is essential to our kids' future success in high school and beyond.
Because of the success of these 49 students, KMCM wants to expand the choice-reading program next year to all 260 of our 5th through 8th grade students, but in order to do that we need all of our ELA teachers to have classroom libraries of high-interest, young adult literature. The average price of novels ranges from $7.57 for mass-market paperbacks to about $20 for hard cover books. A good classroom library needs to have at least 250 books at the beginning of a school year, and to keep kids' interest peaked teachers must to add titles to the class library throughout the year. We estimate that it takes $800 to create a starter library for the year, and about $200-$300 every two months to buy fresh titles.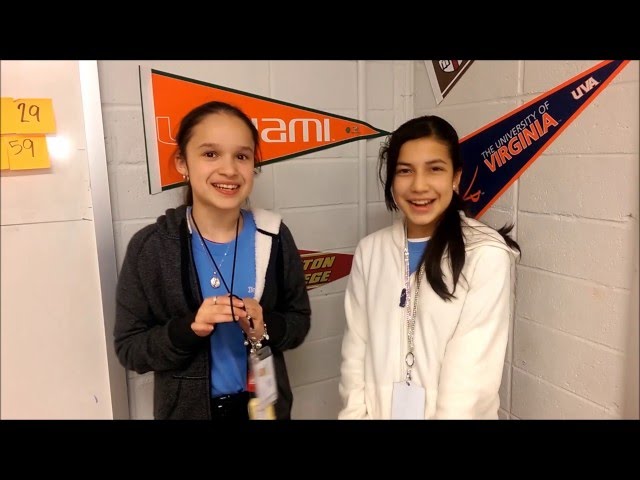 Kenneth Parreno
Located in north Houston, Patrick Henry Middle School serves just over 900 6-8th graders. Of those students, 98% are students of color, 95% are economically disadvantaged, and one-third are labeled as having English as a second language. From high teacher turnover to limited school funding, nearly all of the major issues in public education intersect at the school.
To an outsider, Patrick Henry might appear as your quintessential failing school. Designated as "Improvement Required" by Houston Independent School District, Patrick Henry was the third-lowest ranked middle school in the district by Children at Risk, a Texas non-profit, in 2015.
However, this image of Patrick Henry is both unfair and incomplete. For those of us that work there, we know that this labeling writes off far too many hardworking, thoughtful, and intelligent students; students who attend the school through no fault or choice of their own and excel despite their surroundings. These are exactly the sorts of students that deserve our recognition, and the sorts of students for whom teachers enter education.
In an effort to recognize and celebrate some of these students for their achievements and to help further their future academic goals, four 8th grade teachers inaugurated the Patrick Henry Sciences and Humanities Honor Society. Applications were open to all 8th grade students who had at least a 3.25 GPA, exhibited leadership qualities on campus, and completed the application in its entirety — essays and teacher recommendations included.
At the end of the application process, the group comprised forty of Patrick Henrys' very best 8th grade students. Happily, they have already benefitted from the group in a number of ways. Nearly every member applied to and was accepted by one of Houston's top magnet schools including Carnegie Vanguard High School, the High School for Performing and Visual Arts, and the High School for Law Enforcement and Criminal Justice. Additionally, members have honed their marketing and entrepreneurial skills through raising money for trips to colleges and cultural sites around Houston.
At this juncture, though, the Honor Society needs your help.
The culminating experience of the Honors Society is a trip Washington, D.C., and while members' efforts have raised a significant amount of money, the group is still in need of extra support. Our goal is to ensure that all expenses are fully covered for our students, so that cost is no obstacle for any of them. Your contribution would be going directly to the general fund for transportation (we will take a bus), lodging, and sight-seeing (college visits, visits to D.C. landmarks, etc.).
Any contribution would be greatly appreciated, and Mr. Luevanos, Mr. Parreno, Mr. Rogers, Mr. Weidner, and all of our students thank you in advance.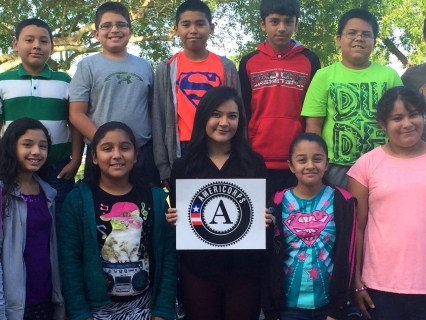 Christine Medrano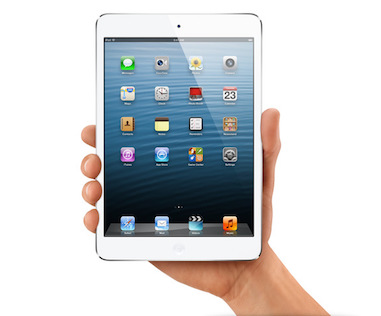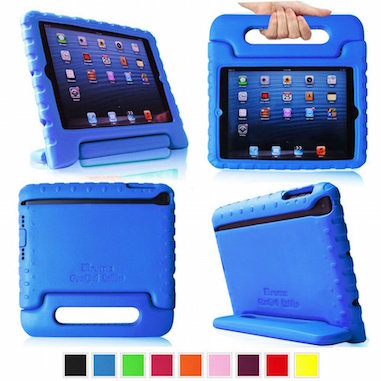 With these funds I will purchase 10 iPad Mini 2 tablets.
These tablets will give 70 fifth grade students the opportunities to have...
All tablets will be purchased from the refurbished section of the online Apple store where customers can buy refurbished Apple products for a discounted price. ALL refurbished items are given an Apple warranty. The set of 10 iPads for this project will be bought at an estimated discount of $700 from the list price.
iPad Mini 2 - $229
Set of 10 - $2,290
*For every iPad purchased through the Project, our school will pay for an iPad case to ensure that the technology remains safe and intact for future classes.
educators
love
our benefits
PreK-12 Focused
Dedicated education focus from top to bottom. We are a crowdfunding platform that is created for educational needs. Built with the voices of educators to create an online platform that safeguards current school fundraising processes.
Matching Opportunities
We connect philanthropists and businesses to help bring more opportunities for students everywhere. We offer unique matching opportunities to rally more support for our causes.
Keep What You Raise
We allow you to keep what you raise even if you don't meet your goal. We understand the value that every cent raised can help provide better opportunities for your students.
Your Choice
We provide you flexibility to raise funds for any school or classroom need. You know what your students need most which is why we allow you to decide your need and decide the vendor that is best for you.
Anyone can raise funds for anything PreK-12 related anywhere in the country.