Over 1,000 Schools
Preferred fundraising platform for PreK-12 needs
Sign Up for Free
Support Classroom Dreams
+$500,000 invested for +275,000 students nationwide
Find a Dream
Join the Movement
BOGO: Buy one & we'll give one to a student
Check It Out
Helping to provide the most important student needs by eliminating teachers' out-of-pocket expenses.
fun classroom ideas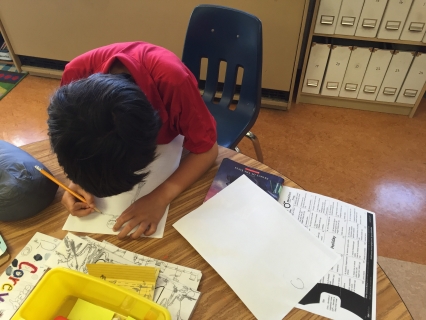 Cristina Kusaka Herrero
Help support Ms. Cohen and Ms. Kusaka become exceptional writing teachers this summer!
With these funds, the 4th/5th grade teachers will learn from the esteemed Lucy Calkins at her reading and writing workshop at Columbia University in New York. These funds will pay for the entrance fees and travel to the workshop. From this professional development, the teachers will be able to better implement the Writing Workshop curriculum. This curriculum effectively teaches students the art of writing in many genres including narrative story-telling, persuasive and informational research. We will guide the development of the student's writing and reading skills through this workshop model. This workshop is particularly beneficial to reach the needs of all students and their learning differences. 
As teachers, we will broaden our understanding of the best practices of teaching writing. In addition, we will be able to bring this back to our site where the Writing Workshop is being implemented. Therefore, not only will the students benefit, but also as teacher leaders we will share our knowledge with the staff.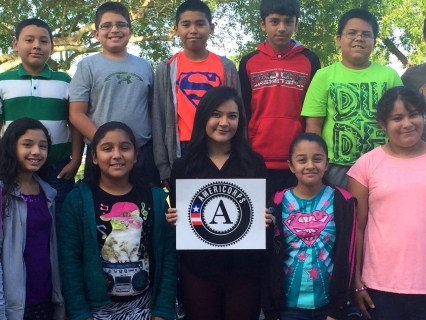 Christine Medrano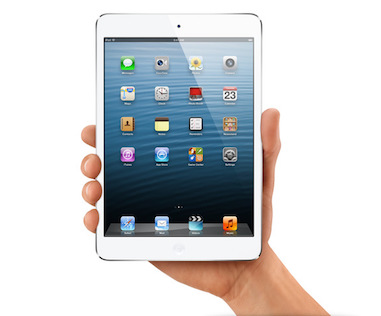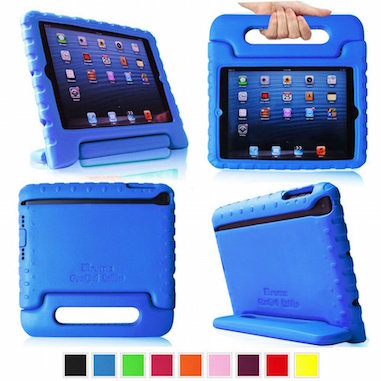 With these funds I will purchase 10 iPad Mini 2 tablets.
These tablets will give 70 fifth grade students the opportunities to have...
All tablets will be purchased from the refurbished section of the online Apple store where customers can buy refurbished Apple products for a discounted price. ALL refurbished items are given an Apple warranty. The set of 10 iPads for this project will be bought at an estimated discount of $700 from the list price. 
iPad Mini 2 - $229
Set of 10 - $2,290
*For every iPad purchased through the Project, our school will pay for an iPad case to ensure that the technology remains safe and intact for future classes.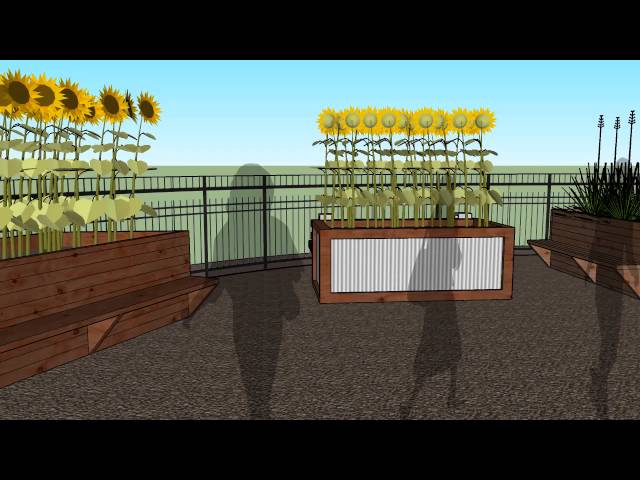 Misty Belmontez
            Raised funds will be used to create an enclosed, wheelchair accessible community garden on the campus of Roosevelt HS for daily use by students, staff and community. Our community garden will be composed of three distinct garden spaces: vegetable, scented/herbs and Texas native. Funds are needed to purchase fencing, material needed to create 50 wooden raised beds of varying heights and benches as well as base material to create wheelchair accessible paths. Goals of our community garden are to connect our campus and community via nature, engage our students with real world learning and inform students, staff and community about the healthy benefits of gardening.

            Our community garden will be used to further connect Roosevelt HS and area community members especially our retired and military members. The garden will provide motivation for our staff, students and community members to get outside and be active in nature. The garden will have wheelchair accessible paths inside as well as outside the garden to encourage visitors to move around and fully engage in the space; while, benches will provide observation spots that will facilitate discussions about sights, smells and experiences. Furthermore, the community garden will provide a venue for inter-generational collaboration as students and community members work together to maintain garden beds.
            In addition to connecting our campus with the community, two garden spaces will be used as outdoor classrooms for our students during the school day. In order for our students to compete in the 21st century, we must provide our students with real world, hands-on experiences in order to create genuine connections between what they learn in school and their own lives. Many students have limited personal experiences and the content they are learning seems disconnected and meaningless to them. In addition, distractions outside of school act to divert their attention away from daily learning goals. With that in mind, we must make connections between life and authentic learning.  We will use the outdoor classrooms to facilitate experiential, hands-on learning for all content areas. In math and science, classes will use the garden spaces to allow students to be more engaged in collecting, graphing and analyzing real data such as plants' rates of growth, gas and food production. Students in biology will be able to use the garden to deepen their understanding through direct observation of abstract concepts, such as homeostasis, adaptations, symbiotic relationships etc. ELA students will make cross-curricular connections as they write expository and persuasive essays about their observations and experiences in the garden. In addition, the garden spaces will be used to increase the motivation and engagement in reading, especially among our ELL and struggling readers. Art classes will use the garden/outdoor classroom to increase their observations skills and to draw real-life nature sketches, such as scientific and botanical illustrations. Art students would also participate in service-learning activities such as learning about and creating mosaics, decorative sculptures, planters, or murals for the garden/outdoor classroom. ALE students may include gardening their life-skills curriculum to include how to care for plants.  
          Finally, our garden will be used to expose students and the community to first-hand experiences and knowledge on the mental and physical benefits of growing and eating fresh organic produce. Obesity, diabetes and high blood pressure are common in our community and personally affect many of our students directly or indirectly. To help educate our students and community, we will host community classes on urban gardening, cooking/canning, as well as the mental and physical benefits of gardening and eating fresh organic produce.
***Goal includes the 8% site fee in addition to the 3% payment processing fee for each investment.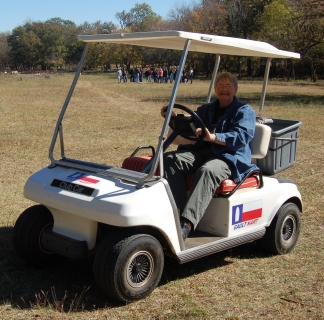 Dr. Clark Wernecke
With these funds we will...
make our educational site accessible for the disabled. We need a new motorized cart to continue assisting people who would otherwise be unable to walk our educational site. Your investment will also help us support school programs, and reasonably manage site maintenance.
                The Gault School of Archaeological Research administers and maintains the Gault Archaeological Site, about 40 miles north of Austin, TX. The GSAR is a 501(c)3 nonprofit dedicated to research regarding the earliest peopling of the Americas. The Gault Site, a State Archaeological Landmark, is the birthplace of the GSAR and has evidence for 11 different cultures in central Texas including the first named culture, Clovis (12,700-13,400 years ago), as well as over 60,000 artifacts from a still unnamed culture 1,000 years older than Clovis.
                We take our educational mission very seriously and, since 2008, more than 39,000 people have taken part in GSAR programs including more than 12,000 students. In keeping with our goal of reaching young minds, school tours and educational programs at the Gault Site are offered free of charge. Our regularly scheduled tours  and programs for any group of ten or more are drawn primarily from local schools and facilities (Sun City – Georgetown is nearby for example) though we also draw regularly from schools in Dallas, Houston and San Antonio as well as visitors from other states and countries.
               Eight years ago a used 2-seat electric golf cart was donated to the program and soon became indispensable. The site is 80 acres in extent and our tour paths are a 1 ½ mile circuit. The cart was used extensively to make the site accessible for the disabled, support our school programs, and for site maintenance. We have had tours for the blind and escorted people with walkers and wheelchairs who otherwise would not be able to see the site. Sadly, this cart has reached the end of its useful life span and recently broke down with repairs being prohibitively expensive while not greatly increasing its useful life. The GSAR is asking help in replacing it with a 4-6 passenger gasoline cart ( a cart like this one: http://www.cushman.com/Golf-Turf/Personnel-Transport/Shuttle-4) to give us the flexibility to meet the needs of those unable to walk the length of our trails, carry lunches and educational materials from our bus parking area to our picnic area, and meet the needs of site maintenance. We fully expect that, with proper maintenance, this cart will last us the next 10-15 years.
              We have written several grant requests and approached individual donors but have to date been unable to raise the $10,000 it will take to buy a new vehicle. Any contribution would be greatly appreciated by both the GSAR staff as well as our many visitors.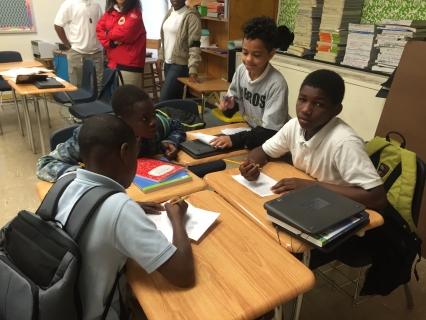 Patricia Henriquez
"Virtually all of the advantage that wealthy students have over poor students is the result of differences in the way privileged kids learn when they are not in school….America doesn't have a school problem. It has a summer vacation problem …" Malcolm Gladwell, Outliers.
When I asked my students what plans they had for the summer 95% of my students answered that they had no plans. They were echoing the summer vacation problem and proving that socioeconomic disparities is one of the main problems attributing to the achievement gap.
Children with more privileged backgrounds can afford to attend summer camps, special classes, tutoring, and a myriad of after school activities. The slight boost they get after school and over the summer accumulates over the years and can make up to a 4-5 year gap in time-spent learning.
Here we have an opportunity to do something about closing the achievement gap.
That is why I am asking you to embark on this mission so that some of my students can attend a summer learning program. I want to ensure my students have the exposure and experiences they need to be successful in the 21st Century. For this reason I want to send as many of my most diligent students as it is possible to the Wynwood Maker Camp where they will learn about Wearables, 2D & 3D Design, Virtual Reality, Electronics, Programming, Sustainability, Computation Thinking, and Computational Fashion.
My students need your support and this is why:
My students attend a 100% minority school where 99% of our students qualify for free and reduced lunch. Consequently they experience institutionalized racism on a daily basis and lack great awareness of the world around them and what they are up against. 50% of my students have come from all over Latin America, from many different and often difficult situations. With great frustration I get to experience the lack information and programs available for them. All of my students hold the American Dream, but need the tools to make them successful.
educators
love
our benefits
PreK-12 Focused
Dedicated education focus from top to bottom. We are a crowdfunding platform that is created for educational needs. Built with the voices of educators to create an online platform that safeguards current school fundraising processes.
Matching Opportunities
We connect philanthropists and businesses to help bring more opportunities for students everywhere. We offer unique matching opportunities to rally more support for our causes.
Keep What You Raise
We allow you to keep what you raise even if you don't meet your goal. We understand the value that every cent raised can help provide better opportunities for your students.
Your Choice
We provide you flexibility to raise funds for any school or classroom need. You know what your students need most which is why we allow you to decide your need and decide the vendor that is best for you.
Anyone can raise funds for anything PreK-12 related anywhere in the country.