Classroom Funding, Surprisingly Simple
Delivering materials and opportunities to classrooms across the country - trusted by over 1,300 schools
Start Your Free Fundraiser
Classroom Technology, Actually Accessible
Streamlining the process of getting technology into classrooms - "One Click" Fundraiser Setup
View Our Partners
Bringing Communities Into Classrooms
Contribute directly for classroom field trips, technology, and more! Over $650 raised per fundraiser on average
Fund A Dream
Helping to provide the most important student needs by eliminating teachers' out-of-pocket expenses.
fun classroom ideas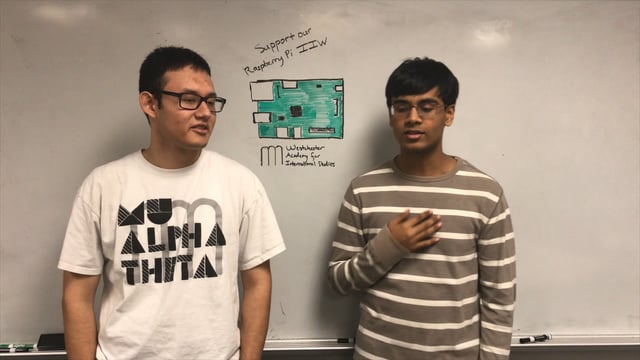 Anthony Carandang
With these funds we will purchase 21 Raspberry Pi 3 kits empowering students to learn principles of Computer Science, computer hardware, and Information Technology during our International Investigations Week (IIW).
At Westchester Academy, every year, upon returning from the winter break, students spend a week working on topics of global significance. Students are free to choose topics that interest them and enroll in mini-courses. Students then spend the the week researching their topic to create a final product that showcases what they have learned by the end of the week. For example, last year my students learned careers in engineering and the oil industry.
This year I am sponsoring three seniors who are willing to lead a class of 8-10th graders to teach computer programming on the Raspberry Pi 3 platform. Raspberry Pi is a popular platform around the world not only for tinkerers but for educators alike for their low starting price point; about $35 per board. However, a complete kit to get started comes out to about $80 per student. This includes additional components that do not come with the bare board like a microSD card, power supply, display, case, and keyboard+mouse.
Our goal is to have each student work on their own kit so they can try as many tools and create as many projects as they may desire.
I'm starting this early so we'll have enough time to ask for generous donors.
Thank you for supporting our project and most importantly, the 21st century digital citizens of tomorrow.
Mr. Carandang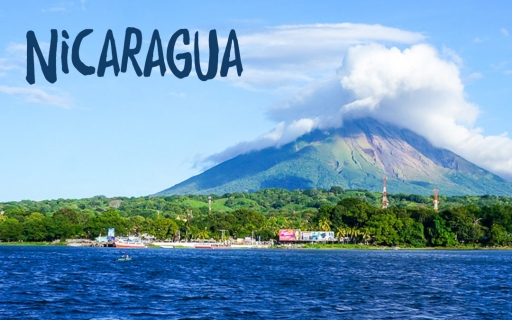 Samantha Sloan
Our goal is to provide 15 exemplary, low-income, 12th grade students with an educational program in Nicaragua. This program will have three different focus areas: cultural and language immersion, sustainable ecological tours, and service learning.
The majority of the students participating in this trip have not been outside of the Mid-Atlantic region, let alone the country, and this experience would be life changing for all students involved.
 We hope to have a program that allows students to: 
Explore international destinations to gain awareness of global perspectives and connections. 
Promote international understanding, respect for different cultures, language learning and global citizenship.
Align with school curricula to bring subjects, people, places and events to life.
Provide global settings to sharpen key 21st century skills—critical thinking, problem solving, communication, collaboration and global competence.
Develop interpersonal and leadership skills necessary to navigate new experiences with confidence and adaptability.
Our plan:
We have created a partnership with Green Pathways an organization focused on sustainable tours in Nicaragua. 
The program is taking place during Spring Break, April 8th-15th, 2017.
The program will cost around $1700 dollars per student, including the cost of the passport, airfare, in-country lodging, transportation, local guides, food, transportation, and activities/adventures. Students are responsible for covering $500 dollars of the program cost. The rest of the money will be covered by fundraising, scholarships and grants. Students are willing to do whatever it takes to raise the money necessary, and have already planned a number of fundraisers to begin covering the various costs.
We have acquired money from the Ellis Trust, which will give 3 female students $1,500 to apply to the cost of their trip.
We have the full and complete support of the school, and they are willing to support any and all endeavors necessary to provide such an amazing experience to the students of Mastery Pickett.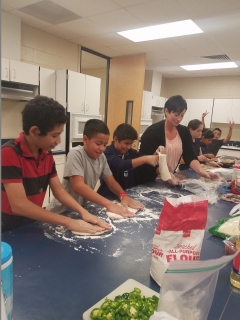 Mollie Reichard
Welcome all prospective investors!!!
Update January 16, 2017:
I am pleased to announce my classes' MAP Test scores for Winter 2017. Out of 38 students who retested from fall to winter the following has occurred and I could not be more PROUD of my students!
- 50% now qualify for an official Lexile Level for the English language.
- 67% of Intermediate ESL students scored ABOVE the Projected Growth number.
- 60% of Beginner ESL students scored ABOVE the Projected Growth number and 1% scored the exact number.
- The exact percentages for all 38 combined: 63% scored ABOVE, 5% scored EVEN and 32% scored BELOW the Projected Growth numbers.
- Of the 38 students, all but 5 INCREASED their score from the fall.
Please join me in my pursuit to earn additional funding for my Beginner and Intermediate ESL classes. These students have become a very important part of my life. I have immensely enjoyed building relationships with them while providing instruction of the English language and basic Mathematical skills.
A major project which will begin in January 2017 is the start to our Beginner ESL culinary lab. I am partnering with our school's social worker to use the community center kitchens and run our very own restaurant called "Delights Latin." My goals for the restaurant are:
1) Providing a sense of self-worth and pride in themselves and their culture. I truly believe many of the students are unsure of their lives and where they fit into the system within the United States. This feeling has been increased during the past year and the election. My personal outlook is that every student is important and should be afforded the best education that can be provided regardless of their immigrant status. Their parents/guardians chose to bring them to the United States for a better life and opportunities, and this begins with a quality education.
2) By providing services and goods to the campus community and building positive communications with faculty and staff, they will increase their involvement outside of the classroom. Hopefully this will improve their confidence and decision to get more involved in campus activities.
3) Developing skills for a strong foundation of success - leadership, respect, teamwork, multitasking, organization, time management, etc.
4) Providing social communication in English via interfacing with other teachers and staff at NMS. The students will be required to work on their English speaking skills through oral and written language.
5) Personal hygiene and safety standards for employment.
6) Handling money (especially U.S. currency) and building a savings account with a positive balance.
7) Learning how to follow sequential directions (recipes) and readings.
8) Applying basic math skills for ingredient and product amounts.
The funds donated will be spent on the following items for both the classroom and culinary lab:
English reading books for Lexile Levels BR - 1020
Student Translation dictionaries
Lesson planning items
Restaurant items (hand mixers, blenders, baking sheets, cutting boards, dry ingredients, dairy products, product packaging and labels, etc)
Classroom and restaurant cleaning supplies
Field trips and transportation
Classroom decorations
Positive Reward and Consequence items (pencils, gift cards, books, puzzles, etc)
Birthday and Holiday Bags (cards, pencils, healthy snack items, items for home, etc)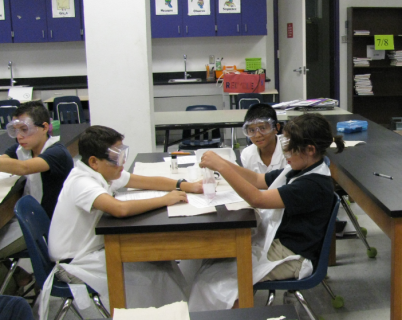 Farkhunda Azeem
My students need four (4) chromebooks to enhance their learning.
We're a public school in one of the most diverse areas of the country. We are proud to represent a multicultural community of learners. Our students come from a variety of different economic backgrounds. Our school is a Title I school. Our school is also one of the most ethnically diverse schools in our district. Students speak a multitude of languages. As diverse as our students are economically and culturally, they are diverse in their academics. Schools have the responsibility of providing the best possible education if our students are to acquire a 21st century education. That includes a commitment to technology integration, all subjects and the arts. Our multicultural tapestry gives our school an appreciation of the global community, and so we hope you will support our projects with that in mind.
My class has about 30 refugee students coming from all the war-torn countries from around the world, such as Syria, Iraq, Iran, Afghanistan, Somalia, Sudan, Ethiopia, Congo and Uganda.
Some of the students were born in refugee camps, and are attending schools for the first time. They are learning the language, the culture, and the academic subjects at the school.
Chromebooks will help the refugee students to learn faster in a challenging new environment. These students have never used a computer in a modern world where use of computers is a necessity for many learning tasks. The students can use apps like Google Translate, Google Read and Write, etc. They can use platforms like Edmodo which translates all the material in their native language, for a quick and faster learning.
Give the refugee students the gift of learning through Chromebooks!
Students have been found to learn faster with the help of Chromebooks. They aid in research, translation, and using internet.
https://www.amazon.com/Lenovo-Chromebook-Touchscreen-Dual-Core-Bluetooth/dp/B01H5EFSJQ/ref=sr_1_23?s=pc&ie=UTF8&qid=1484320747&sr=1-23&keywords=chromebooks
$180.00 for 1 Chromebook. I need 4 chromebooks.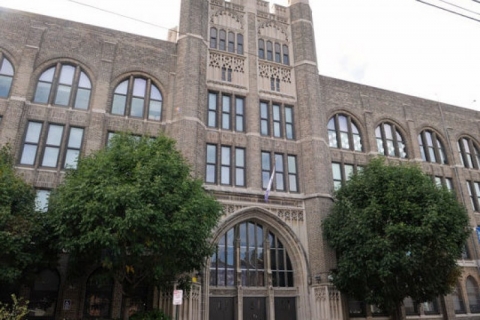 Linda Donatoni
Our nation is founded upon the belief that if you work hard, you can make it; that if you work hard, opportunities will be available.

But for many of our students, even after twelve years of tireless work, the dream of attending college remains out of reach for the lack of money, sometimes even as little as $500. These scholarships can mean the difference between attending college, and staying home.

Please consider donating to help build the Mastery Shoemaker Senior Class of 2017 Scholarship Fund! All seniors will apply for these scholarships during their Senior Seminar class (regardless of GPA and ACT scores) and recipients will be announced at Awards Night in June. Last year, we were able to provide SIX seniors with a $400 scholarship each! We hope to provide the same number of scholarships this year. Our scholarship recipients will be able to use this money to help make their post-secondary education more affordable (ie. help pay tuition, buy school books).

Thank you!
Ms. Donatoni (College Advisor) & the 12th grade team
educators
love
our benefits
PreK-12 Focused
Dedicated education focus from top to bottom. We are a crowdfunding platform that is created for educational needs. Built with the voices of educators to create an online platform that safeguards current school fundraising processes.
Matching Opportunities
We connect philanthropists and businesses to help bring more opportunities for students everywhere. We offer unique matching opportunities to rally more support for our causes.
Keep What You Raise
We allow you to keep what you raise even if you don't meet your goal. We understand the value that every cent raised can help provide better opportunities for your students.
Your Choice
We provide you flexibility to raise funds for any school or classroom need. You know what your students need most which is why we allow you to decide your need and decide the vendor that is best for you.
Anyone can raise funds for anything PreK-12 related anywhere in the country.