Classroom Funding, Surprisingly Simple
Delivering materials and opportunities to classrooms across the country - trusted by over 1,800 schools
Start Your Free Fundraiser
Classroom Technology, Actually Accessible
Streamlining the process of getting technology into classrooms - "One Click" Fundraiser Setup
View Our Partners
Bringing Communities Into Classrooms
Contribute directly for classroom field trips, technology, and more! Over $650 raised per fundraiser on average
Fund A Dream
Helping to provide the most important student needs by eliminating teachers' out-of-pocket expenses.
fun classroom ideas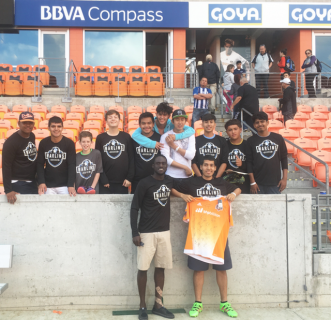 Maxwell Akuamoah-Boateng
With these funds we will purchase new uniforms and equipment. Over the years, our Madison Soccer Program has been over shadowed by football and basketball. Consequently, there has not been a lot of support creating paths and opportunities for student-athletes to learn and grow. Resources have not been well maintained or managed. And unfortunately, there has not been many coaches properly equipped with the tools to successfully lead our student-athletes.
Everyday, I wake up thinking what else can we do to make this learning experience beneficial, effective, and enjoyable for our students. I begin my day yearning for positive results and seeking out opportunities to engage in meaningful conversation with students.
Through my interaction with students, I have come to discover our children's amazing interests and how it can impact their trajectory as students here at Madison High School, as well as in their future endeavors.
It is with this insight and joy that I invite you to show your support, by contributing financially to help us purchase the following:
Pevo CastLite Competition Series 8'x24' Goal - $1,471.99

Pugg - Pair of Pop-Up-Goals 6 footer- $99.99

Kwik Goal Coerver Coaching Training Goal - $899.99
Practice Vests
- Kwik Goal Tryout Vests - $146.99
Cones- Disc Cone - Set of 100 - $44.99
Warm ups/Uniforms ($2,875/$2,185)

Ball Bags - Lanzera Ball Carry Bag - $19.99
Select Stop Watch - $19.99
Pealess Whistle - $4.99
Kwik Goal Soccer Clipboard - $10.99
Personal First Aid Kit - $8.99
Veloce Double Action Ball Pump - $7.99
Ball Pump Needles - $2.99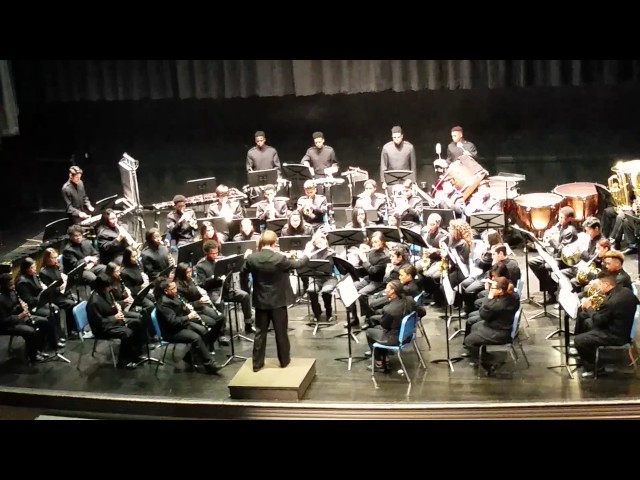 LCPA Instrumental Music Booster Club
In March of 2018, the Lincoln College Preparatory Academy (LCPA) Instrumental Music Program will have the opportunity to perform in Seville, Spain. In order to make the trip affordable for our students, we need YOUR help!
LCPA Instrumental Music is a world renowned music program. Within the last 5 years we've been invited to play in China, Orlando and at Carnegie Hall (twice) just to name a few. 
Although LCPA is not a school of means, we consistently rank at All-District (includes most area districts) and State competition, our Wind Ensemble earning a "1" rating for the last 21 years in a row and consistently have individual performers who make All District and State ensembles. To see our current MSHAA rankings, and other great information about our program, visit our LCPA Instrumental Music website. Additionally, LCPA is a Blue Ribbon School and has been ranked the #1 Public High School in Missouri two years in a row! 
This is an opportunity of a lifetime for our hard working students. Not many of our students have had the opportunity to travel abroad, some have never been outside the Kansas City metropolitan area. 
 The cost of the trip is $2,800 per student. Our goal is to raise enough money to bring the cost down to $500 per student. We will be in Spain a total of 6 days, 7 nights. The destination itinerary is as follows: 
| | | |
| --- | --- | --- |
|   |   |   |
| DAY | 1 | : DEPARTURE FROM KANSAS CITY |
| DAY | 2 | : ARRIVE MALAGA - GRANADA AREA (1 NIGHT) |
| DAY | 3 | : GRANADA - SEVILLE AREA (2 NIGHTS) |
| DAY | 4 | : SEVILLE - CONCERT PERFORMANCE |
| DAY | 5 | : SEVILLE - CORDOBA - TOLEDO AREA (2 NIGHTS) |
| DAY | 6 | : TOLEDO - CONCERT PERFORMANCE |
| DAY | 7 | : DEPARTURE FROM MADRID |
In addition to the two performances, our trip to Spain will be an enriching cultural experience. Some of the planned tours include, La Capilla Real de Granada, stroll through the old Moorish quarter, the Albaicín, the Alhambra, Spain's finest display of Moorish architecture, a walking tour through Seville's Barrio Santa Cruz, the Reales Alcázares,  Juderia, Córdoba's ancient Jewish quarter, the historic city of Toledo, capital of La Mancha and Toledo Cathedral, and much more. The days are packed with educational enrichment. 
You can also see the great work of our music program directly on our YouTube channel: click here.
LCPA Instrumental Music Boosters is a 501c3, all donations are tax deductible.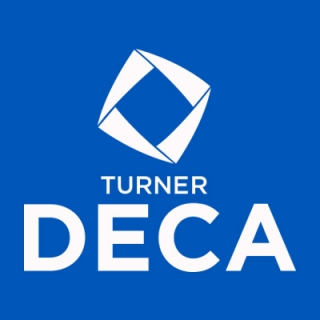 Jessica Thompson
I have the best students in the world!
These 8 young men and women have been working on preparing themselves for the Kansas State Career Development Conference and (fingers crossed!) the International Career Development Conference.  
My students are spending time in class, after school, and on weekends to put the finishing touches on marketing and entrepreneurship campaigns to compete against students from around the state of Kansas.  Of course, they are also juggling work and athletic schedules, academics, and family responsibilities.  Their hard work and dedication is why I get up and come to work every day.  
I want to give these students the opportunity to compete at the state and international level, but finances are a large obstacle.  We are trying traditional fundraisers, like restaurant nights, doughnut sales, and other corporate partnerships, but costs are adding up.  Any donations will be used to offset the costs of registration, lodging, meals, and transportation.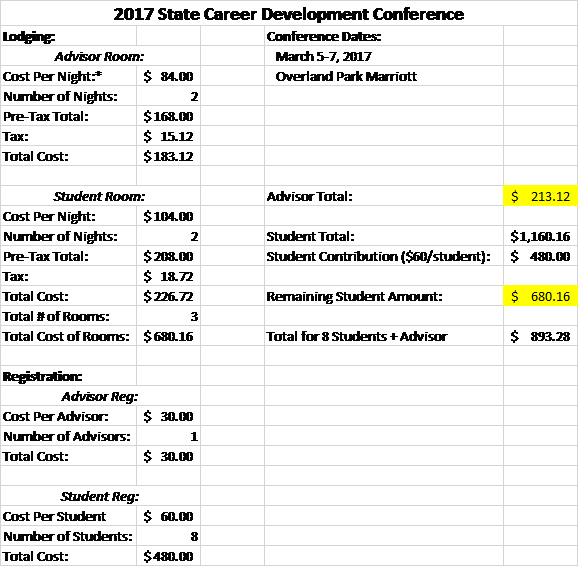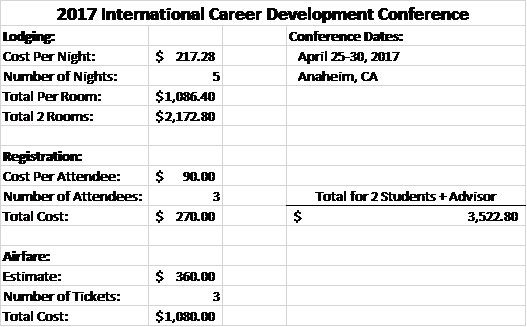 Thank you for your support - any amount will help me help my students achieve their goals!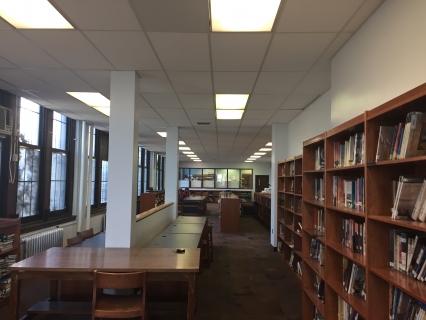 Simon Gratz Staff
We are a group of passionate educators at Simon Gratz Mastery Charter School in North Philadelphia, who are working to create a love of learning in our students.  We are seeking your support in helping us raise $50,000 in 90 days, so that we can create a multi-media library for our students in both the middle school and high school (6th-12th grades). 
It is our school's mission to be the best comprehensive, open enrollment high school at closing the opportunity gap by achieving academic and social growth with all students, so that they are post-secondary ready.  In order to achieve this, we must create a space where our students can access top resources, books, and technology.
Currently, our school does not have a functioning library to support our students' academic and social growth.  At Gratz, our students generally enter our school reading significantly below grade level expectations.  Research shows that more access to books will result in more reading, which then leads to better literacy development and later success in life.  Additionally, the Library Research Center reported in their study that there is a direct correlation between school libraries and student achievement.  One study highlighted that "reading scores increase with the improvements in library media programs." In an effort to close the literacy gap in our community, we want to provide our students with rigorous, relevant, and interesting leveled books.
Additionally, the multi-media library will also provide access to much needed technology (computers and tablets) and an environment to support both classroom projects and individual student studies. This environment will help prepare our students for post-secondary programs, where library use is paramount to success.  It will also support the development of technology skills needed for success in a technology-driven world.
This multi-media Gratz community library will feature the following spaces:
The Resource Center: Catologed books and articles, resources for Voter Registration, Employment Searches, GED programs 
Tutoring Center/Lecture Hall
Technology Lab  
These funds will be used to buy:
Multiple genre books (grade levels 3-12) to support literacy development for all learners
Digital Downloads of books
Class sets of tablets
Desktop computers
Audiobook Recordings
Scholarly Journal Licenses
Installed programs: Encyclopedias and Approved Content Programs
Furniture and shelving
Any donation amount is appreciated, but donors may also choose to provide the following monetary amounts as a sponsorship:

All donors will receive a handwritten letter from a Simon Gratz student and invitation to our grand opening celebration!
We thank you for your support, and our students do too!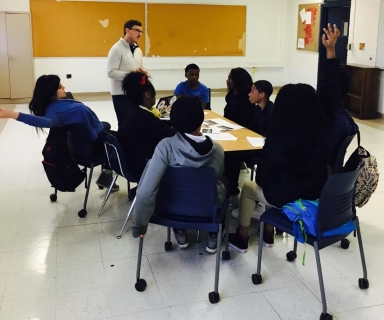 Carl Schneider
With these funds I will purchase a copy of March: Book One by John Lewis to give to each of my students in 3rd through 8th grade at the five Achievement Schools.
This year, the highest achieving students in 3rd to 8th Grade at each school became the Socratic Scholars. They have participated in a year-long social justice oriented class and are currently completing community empowerment projects.
They have received no formal grades or credit for their hard work this year and I want to appreciate them at their end of year awards ceremony with a certificate and a book.
March: Book One is a vivid, first-hand account of John Lewis' lifelong struggle for civil and human rights (including his key roles in the historic 1963 March on Washington and the 1965 Selma-Montgomery March), meditating in the modern age on the distance traveled since the days of Jim Crow and segregation. 

In March, a true American icon teams up with one of America's most acclaimed graphic novelists. Together, they bring to life one of our nation's most historic moments, a period both shameful and inspiring, and a movement whose echoes will be heard for generations.  
educators
love
our benefits
PreK-12 Focused
Dedicated education focus from top to bottom. We are a crowdfunding platform that is created for educational needs. Built with the voices of educators to create an online platform that safeguards current school fundraising processes.
Matching Opportunities
We connect philanthropists and businesses to help bring more opportunities for students everywhere. We offer unique matching opportunities to rally more support for our causes.
Keep What You Raise
We allow you to keep what you raise even if you don't meet your goal. We understand the value that every cent raised can help provide better opportunities for your students.
Your Choice
We provide you flexibility to raise funds for any school or classroom need. You know what your students need most which is why we allow you to decide your need and decide the vendor that is best for you.
Anyone can raise funds for anything PreK-12 related anywhere in the country.