Classroom Funding, Surprisingly Simple
Delivering materials and opportunities to classrooms across the country - trusted by over 2,000 schools
Start Your Free Fundraiser
Classroom Technology, Actually Accessible
Streamlining the process of getting technology into classrooms - "One Click" Fundraiser Setup
View Our Partners
Bringing Communities Into Classrooms
Contribute directly for classroom field trips, technology, and more! Over $650 raised per fundraiser on average
Fund A Dream
Helping to provide the most important student needs by eliminating teachers' out-of-pocket expenses.
fun classroom ideas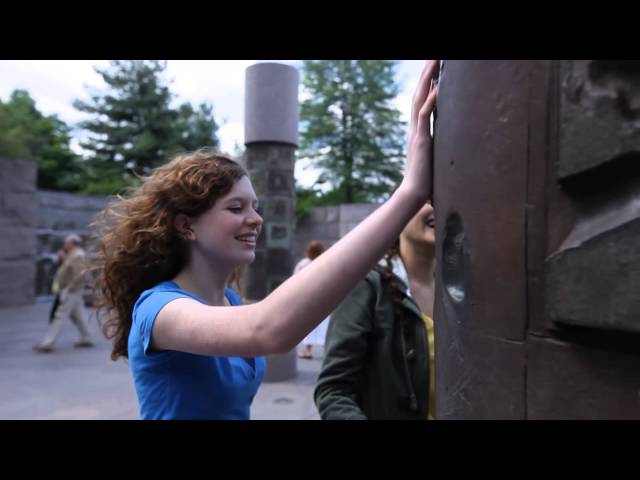 Stephanie Brain
I currently teach 8th grade U.S. History at Landrum Middle School which is a title one school in Spring Branch ISD. More than 80% of our students are economically disadvantaged and have not had the opportunity to travel outside the vicinity of their neighborhood.
We are hoping to take at least 10 students on this trip of a lifetime to Washington D.C. in the summer of 2018, where their history lessons will come alive! The students that have been selected for this trip are students with good behavior, are in good academic standing, and are eager to learn and experience the history of our great nation.
The price for each student to attend is $1,713. This price includes airfare, hotel, all food, all tours/activities, tickets to museums, a full tour guide, overnight security, ground transportation, and so much more. 
The money raised will be equally divided among the students and deducted from their total cost. If we raise our goal of $5,000, it will allow us to contribute $500 per student. We know that $500 will not cover the entire amount of the trip, but anything we can raise will help.
Check out our Tour Website which details all the information about the trip.  (www.eftours.com/1971234DS)  You can find out fun activities and cultural events we will be experiencing on tour. You can also review all that's included in the program and watch videos of the sites the students will be visiting.
This is a life changing opportunity for many of my students. It will give them the ability to learn out of the classroom and into the world which opens their eyes, preparing them for lifelong success.
Any amount you are willing to pledge will be more than appreciated. Any money donated will be tax deductible.
Feel free to contact me with any questions and/or information you may have! You may also comment in the section below.
Email: Stephanie.Brain@springbranchisd.com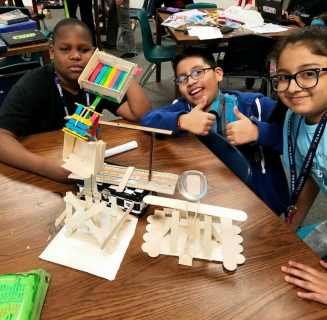 Kim Montgomery
With these funds I will...purchase 16 chrome books for my classroom. I currently have 8 chrome books supplied by SBISD. My class sizes vary from 17-24 students. To be 21st century learners,where every child can complete assignments/ projects individually and digitally, I would need to have 16 more chrome books. We use technology regularly in science, and it would be so helpful if every child could work and learn on their own computer. This is an investment for our future. Incoming 6th graders come from diverse backgrounds, and many of them are not computer savvy. If each student had a computer, they could hone their research and keyboarding skills. Please help my kids to become 21st century learners, and ready to meet the future demands of an ever changing American workforce.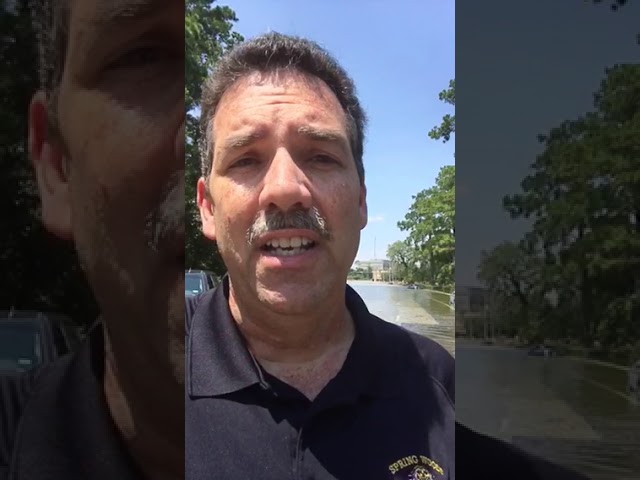 Cece Thompson
*The video above is a message from Dr. Scott Muri, Superintendent of Schools, Spring Branch ISD.
As an indication of generosity and kindness of our Spring Branch ISD community, we have received many messages from concerned neighbors asking how people can help the students and families that have been impacted by Hurricane Harvey. Numerous SBISD families have lost so much.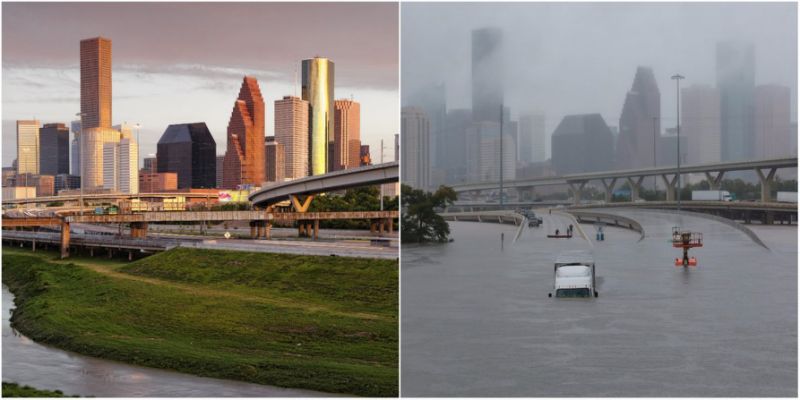 This fundraiser will provide funds to support families of students and staff who have been adversely impacted by flooding in their homes as a result of Hurricane Harvey. The funds will be administered by the Spring Branch Education Foundation.
Any donation you can make regardless of size will help us help our Spring Branch ISD families. Please share this opportunity to help on social media to help spread the word.
Thank you for your support, whether through this donation opportunity, or any other way in which you are helping support our community.
Note: All contributions will be tax deductible, and you will receive a tax receipt when your donation is processed.
Thank you,
Cece Thompson, Executive Director
Spring Branch Education Foundation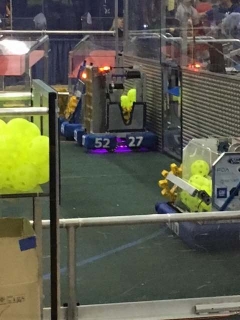 Donya Dobbin
With these funds I will pay for the registration fee for our High School First Robotics Club. The registration fee is $5,000 no matter how many students are on the team. As a small club, we are in need of help to pay for this large registration fee. Paying this registration fee will allow the students to spend 6 weeks designing, building, programming, and troubleshooting a multi-task 100lb robot for a minimum of 2 weekend competition events. These competitions consist of 40 teams that we play against in a round robin style while being partnered with 2 other teams. These competitions last both Friday and Saturday of the weekend with 18 teams making it to the playoffs.  The events will take place in March with the location to still be determined. The students in the robotics club learn a great deal about marketing, engineering, computer programming, and teamwork while participating in this group.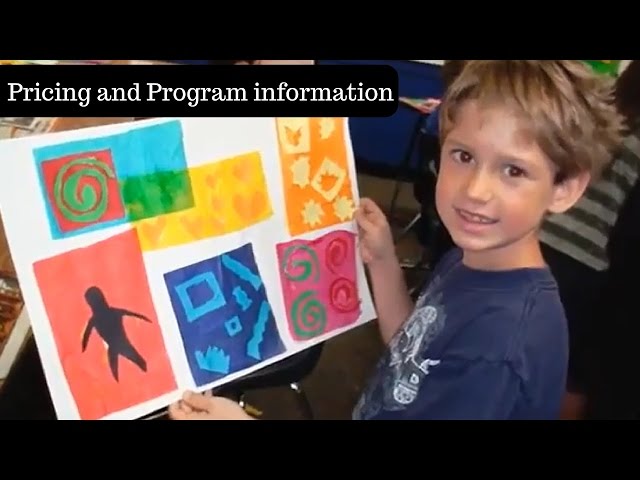 Charlotte Elberfeld
As an art teacher, it is critically important that my students are able to engage with the subject matter in as many ways possible. That is why this year I want to introduce Arts Attack curriculum into my classroom. Arts Attack Publications offers the most comprehensive video-based art curriculum available - teaching the art elements and principles, drawing techniques, media exploration, self-expression, multi-cultural art, and art history and artist appreciation. Arts Attack uses a developmental/sequential approach to teaching art that ensures that students are able to understand and properly engage with the subject given their specific grade level.
Art is an important part to a well-rounded educational experience. For many students, it their only opportunity to express themselves and create. This curriculum helps foster and sparks creativity in the classroom which is one of my core tenets as an art teacher. It would mean the world to my students and I if you were able to invest in our fundraiser. Every investment, regardless of size brings this amazing opportunity one step closer to our classroom. Even if you are not able to contribute, please consider sharing this on your social media accounts to help spread the word. Thank you so much for all of your help and support!
Here is the breakdown of our goal of $670.73 for Arts Attack
| Arts Attack Arts Attack Online (x1) | $550.00 |
| --- | --- |
| PledgeCents partner product sourcing and logistics | $67.07 |
| PledgeCents fulfillment and labor | $33.54 |
| WePay payment and processing fee | $20.12 |
| Total goal amount | $670.73 |
The amounts calculated above are used to ensure the fundraising goal covers all fees. Actual fees will be calculated and collected on a per transaction basis, therefore total amounts may vary once the fundraiser ends. Calculated fees consist of a 10% sourcing fee, 5% fulfillment & labor fee and 3% processing fee.
educators
love
our benefits
PreK-12 Focused
Dedicated education focus from top to bottom. We are a crowdfunding platform that is created for educational needs. Built with the voices of educators to create an online platform that safeguards current school fundraising processes.
Matching Opportunities
We connect philanthropists and businesses to help bring more opportunities for students everywhere. We offer unique matching opportunities to rally more support for our fundraising pages.
Keep What You Raise
We allow you to keep what you raise even if you don't meet your goal. We understand the value that every cent raised can help provide better opportunities for your students.
Your Choice
We provide you flexibility to raise funds for any school or classroom need. You know what your students need most which is why we allow you to decide your need and decide the vendor that is best for you.
Anyone can raise funds for anything PreK-12 related anywhere in the country.