Support classroom dreams
Help educators do more for students
Fund A Dream
Helping to provide the most important student needs by eliminating teachers' out-of-pocket expenses.
fun classroom ideas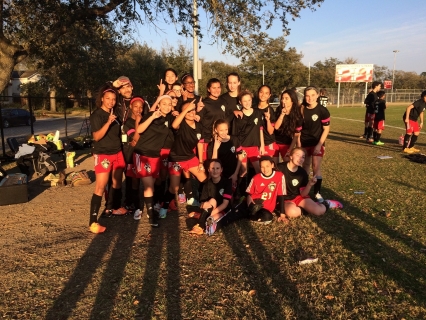 Joaquin Ortiz
With these funds I will...
purchase a bench for game days on the sidelines.  I want to purchase at least one bench for our soccer team.  Many of our kids along the sidelines sit on the ground during games since there are no benches.  One particular bench includes a shelf for the bags of the players.  This will help tremendously during game days to keep everyone's stuff organized.  Each bench costs $1,569.00.  They are 21' long with a back rest and a shelf.  
http://www.gophersport.com/pe/elementary-bleachers/portable-team-color-benches
Benches will also be used for the football games as well.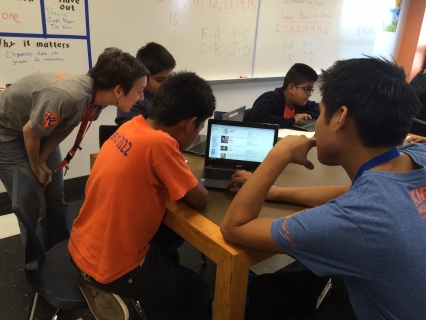 Mira Shah
With these funds KIPP CONNECT Middle School will...
What: Purchase 2 class sets of Chromebooks for the incoming 7th grade class - this will result in 60 Chromebooks
Why: Our 5th and 6th graders use Chromebooks in all of their classes, but when they go home to complete their homework and practice skills they learned for the day, they are left to worksheets and whatever devices they have (over 80% of our students do not have their own laptops). In 7th grade, our goal is to have students take their school Chromebooks home so they can continue learning and practicing at home the way they do at school. These Chromebooks are a privilege students must earn to use while at KCMS and to travel with throughout the day and at home.
How: We are using our school budget money for the first 60 Chromebooks for the 7th graders, but have exhausted all our technology money on this! With these funds, KIPP CONNECT Middle School will be able to cover the cost of purchasing the other 60 Acer C720 (11.6 inch, 2GB) Chromebooks so that all of our 7th graders have access to this resource!
KIPP CONNECT's Mission Statement: At KIPP CONNECT, we are committed to guiding our students to fall in love with learning and with life.
KIPP CONNECT's Vision Statement: We are committed to providing educational excellence, character responsibility and a balanced growth to ensure that our students will discover and develop their talents and fulfill their best potentials to succeed in college and the world beyond.
KIPP CONNECT's Blended Learning Vision: At KIPP CONNECT, we are committed to helping students articulate what they know, what they do not know, and how they will learn the things they do not know. We see that blended learning is the vehicle to drive differentiated and targeted instruction to our students. This allows all students, irrespective of academic level, be pushed towards their goals to climb the mountain to and through college.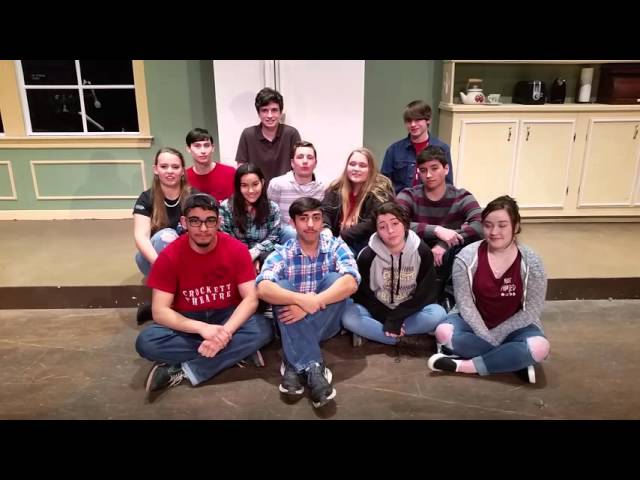 Christina Burbank
With these funds CROCKETT THEATRE students will attend the National Thespian Festival in Lincoln, Nebraska, June 20 - 25, 2016 to defend their 2015 championship in Group Acting. 
Where EXACTLY does your donation go?
The cost to attend Nationals is $1,000 per student.  
*Registration = $720 per student, which includes:
A double room at the University of Nebraska, Lincoln, residence hall
3 meals per day in the university cafeteria
Admittance to all the shows, workshops and student activities
Competition in Group Acting
National's T-shirt
*Transportation to/from Lincoln, Nebraska = $280 
Charter bus from Dallas to Lincoln and back
Rental vans and gas from Austin to Dallas and back
The Funding:
Last year, Crockett Theatre was awarded the \"Send A Troupe" Grant; which funded registration and transportation for 18 students and 2 teachers.  Crockett earned a perfect score at Nationals and the privilege of performing at the Closing Ceremonies... known as "Mainstage."  That was the first time a grant winner had earned a Mainstage performance. 
Now, Crockett Theatre needs help to fund this opportunity for 2016.  Attending Nationals is not just about competition and socializing...  it's a celebration of student achievement in the arts. Organized by the Educational Theatre Association, the Festival is a one-of-a-kind, weeklong, immersion experience in singing, dancing, acting, designing, directing, creating, writing, and memory-making.  Festival features workshops presented by theatre professionals, individual and group performances, programs for technical theatre students, and opportunities to audition for college admission and scholarship. So whether you're a freshman just beginning your theatrical journey, a seasoned senior with an impressive resume and great headshot, or an educator seeking enriching professional development—opportunities and adventures await at the Thespian Festival.
The Competition:
Crockett Theatre, Thespian Troupe #1924, competed in Group Acting on December 4th at the Texas Thespian State Festival in Dallas, earning a Superior Rating and a perfect score for the THIRD YEAR IN A ROW!  A record breaking 230 Texas High Schools with a combined total of 6,200 students were present at the Texas conference. Students can compete in ONE of SIX acting categories as part of the Individual Events Showcase: Monologue, Duet Acting, Solo Musical, Duet Musical, Group Acting and Group Musical.  84 groups competed in Group Acting, with only 3 schools earning a perfect score and qualifying for the finals round; Crockett High School, Cypress Ranch High School and Lakeview Centennial High School.
There were a total of 813 competing acts at the Texas Thespian State Festival. Crockett was 1 of only 31 acts to make it to the finals round.  To make Texas Finals, a perfect score must be earned from all 3 judges.  To qualify for Nationals, a performance must earn an overall  superior rating (a minimum score of 18 out of 20) from all 3 judges. 
What's Next? 
The next step for the Crockett Theatre 'Group Acting' Ensemble is to raise funds to attend the 2016 National Thespian Festival in Lincoln, Nebraska, June 20-25; where we plan to defend our National Championship in Group Acting.  Crockett Theatre Group Acting Ensemble includes: 
SENIORS: 
Libbie Barnes
Jesse Hernandez
David Pena
Rogelio Rocha
Erick Saenz
JUNIORS:
Casey Calderon-Smith
Nick Drummond
Bruno Maples
Samantha Overfelt
Alex Sanchez
SOPHOMORES:
Alyssa Arellano
Cameron Smith
Sarah Traylor
FRESHMEN:
Noah Messer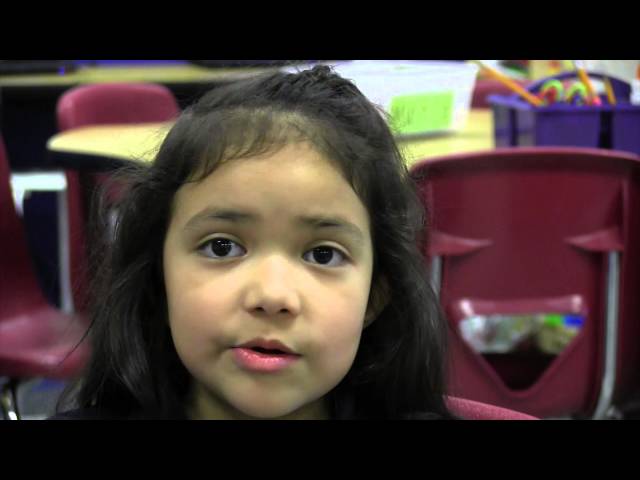 Noah Siegler
At KIPP Austin Obras, we have amazing students; they are voracious readers who are proud of their literacy and bilingualism. We have an unbelievably dedicated staff; teachers who challenge and support their students' Spanish and English literacy skills, taking frequent library trips in order to provide their students reading material to push them further. And we have a rigorous, research-based schedule with built in time for reading practice. We have almost everything we need to close the achievement gap and get our students to and through college. We just lack one thing: Books. Lots and lots of books. 

Our classroom bookshelves are too sparse; this fundraiser will change that. Our school doesn't yet have a library; this fundraiser will change that, too. With your support, KIPP Austin Obras will purchase 5,000 fiction and nonfiction books in Spanish and English. The books, purchased from Scholastic and Mondo Publishing, will enrich our sixteen Kindergarten-3rd grade classrooms and will be the start of a wonderful school library which will provide not only an inviting space for reading in school, but allow students to take books home and share their enthusiasm with their families.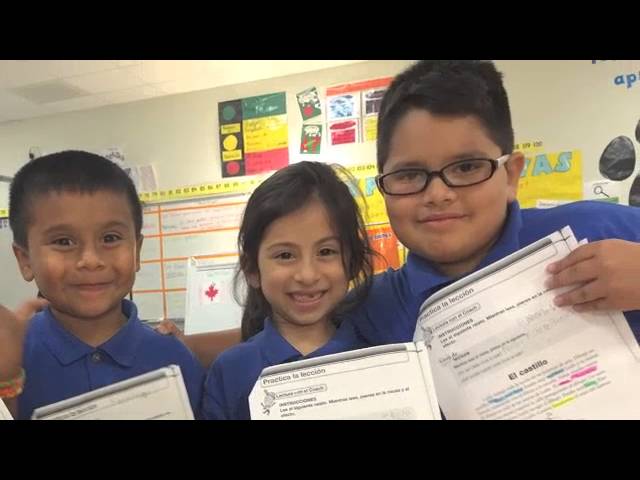 Kevin Felter
We are looking to invest in a small set of 5 iPad Mini 2's for our Spanish Language immersion classroom! 
The money we raise will go towards our goal of purchasing five iPads and protective cases, which our 60 2nd graders will use DAILY in their Spanish classroom rotations. These iPads will be well-cared for and are meant to be an investment for our 1st graders and our Kindergarteners once they move up to 2nd grade, too!
We are a dual-language bilingual school in Austin, Texas called KIPP Austin Leadership Elementary (KALE). KALE is a college-prep school where all of our classes are named after their Teachers' colleges. We value courage, tenacity, curiosity, community, integrity, and bilingualism alongside a strong focus on service learning. Our students follow our three rules every day: Work Hard, Be Nice, and Be a Leader. 
With these iPads, our Leaders will practice desperately needed reading and fluency habits through different Spanish language education apps that align to our teacher-led guided reading instruction. Each one of our 60 students will have a minimum of 20 minutes each week on the iPad, with our most critical, below-grade level students receiving at least 30 minutes each week. They will practice reading books that they are simultaneously reading in that week's Guided Reading lesson with the teacher, thereby getting more time with eyes on text, more modeled reads to boost fluency, and more individualized practice by means of them reading aloud and recording their reads to analyze side-by-side with a teacher. 
Outside of our literacy rotation block, the iPads will be utilized for extra literacy practice on our computer (now iPad-based!) Spanish literacy program, They may also be used to support more time with our language-free spatial/temporal math computer program, and with mathematics in Khan Academy en español, which we are newly piloting in our classroom. 
WHY WE NEED YOUR HELP
Our Leaders are a sweet bunch of thinkers. They have spunk, personality, and a whole lot to give. But they also face very real challenges. Many of our students don't have access to quality children's literature. Almost 90% come from low-income communities. With these iPads, we can make sure our kids are getting more meaningful access to quality and exciting literature of their choosing that will not only make them better readers, but also foster a love of reading that comes only from individual exploration and interaction with text. 
We thank you for taking the time to visit our Cause, and for your support, whether it be monetary or just in like-minded mission! 
Sí se puede,
KALE Grade 2
Here is a breakdown of our cost analysis: 
PledgeCents 8% fee of ($1,481.95) = $118.56.
Total request: $1,401.84 + $79.95 + $118.56 = $1,600.33
educators
love
our benefits
PreK-12 Focused
Dedicated education focus from top to bottom. We are a crowdfunding platform that is created for educational needs. Built with the voices of educators to create an online platform that safeguards current school fundraising processes.
Matching Opportunities
We connect philanthropists and businesses to help bring more opportunities for students everywhere. We offer unique matching opportunities to rally more support for our causes.
Keep What You Raise
We allow you to keep what you raise even if you don't meet your goal. We understand the value that every cent raised can help provide better opportunities for your students.
Your Choice
We provide you flexibility to raise funds for any school or classroom need. You know what your students need most which is why we allow you to decide your need and decide the vendor that is best for you.
Anyone can raise funds for anything PreK-12 related anywhere in the country.