Classroom Funding, Surprisingly Simple
Delivering materials and opportunities to classrooms across the country - trusted by over 1,800 schools
Start Your Free Fundraiser
Classroom Technology, Actually Accessible
Streamlining the process of getting technology into classrooms - "One Click" Fundraiser Setup
View Our Partners
Bringing Communities Into Classrooms
Contribute directly for classroom field trips, technology, and more! Over $650 raised per fundraiser on average
Fund A Dream
Helping to provide the most important student needs by eliminating teachers' out-of-pocket expenses.
fun classroom ideas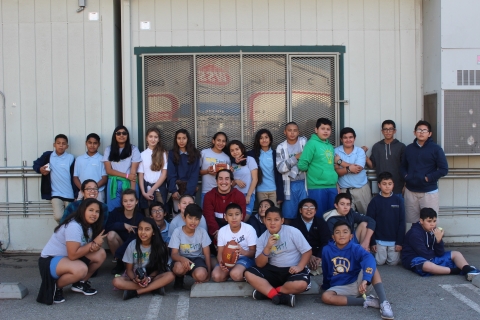 Jason Orona
Why donate to our football team?
You should donate to our cause because our kids are learning the fundamentals of working as a team. I want them to have a chance at feeling like they belong to something greater than themselves. The majority of my kids have never been on a team of any sport before. They have never had a jersey or something that belongs to them that they earned through working together with others. I just want to give them that chance. 
Below is a list of current needs 
| | | |
| --- | --- | --- |
| Wish List | Qty | Est. Price |
| T-Shirt | 60 | 1,000 |
| Football Markers | 6 | 50 |
| Scoreboard | 1 | 20 |
| Down Box | 1 | 100 |
| Flags | 12-16 | 80 |
| Awards | 1 | 200 |
| Party Budget | 1 | 500 |
| Totals |   | 1,950 |
-My goal is to get the Jersey cost to about $16-$18 a unit
-Football markers will be important so that we can mark off our end zone
- Down box is important for marking which down our team is on. 
-The current flags we are using are old and we don't have enough. A new set of 12 is needed.
- I would really like a budget for awards because the kids work so hard and I really want to reward those who excel with a trophy. We also plan on having a super bowl and all star game.
- The party budget will be to rent a field for our championship game and to buy supplies for a final celebratory party.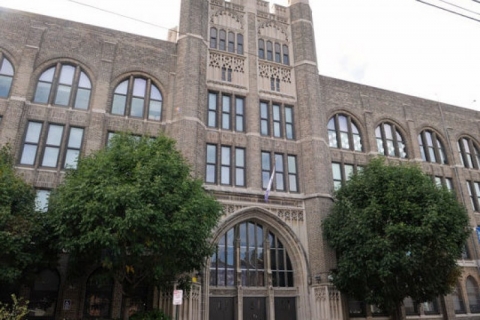 Linda Donatoni
Our nation is founded upon the belief that if you work hard, you can make it; that if you work hard, opportunities will be available.

But for many of our students, even after twelve years of tireless work, the dream of attending college remains out of reach for the lack of money, sometimes even as little as $500. These scholarships can mean the difference between attending college, and staying home.

Please consider donating to help build the Mastery Shoemaker Senior Class of 2017 Scholarship Fund! All seniors will apply for these scholarships during their Senior Seminar class (regardless of GPA and ACT scores) and recipients will be announced at Awards Night in June. Last year, we were able to provide SIX seniors with a $400 scholarship each! We hope to provide the same number of scholarships this year. Our scholarship recipients will be able to use this money to help make their post-secondary education more affordable (ie. help pay tuition, buy school books).

Thank you!
Ms. Donatoni (College Advisor) & the 12th grade team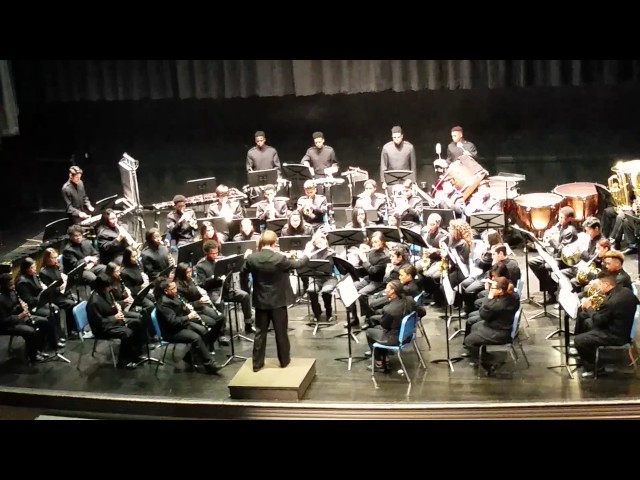 LCPA Instrumental Music Booster Club
In March of 2018, the Lincoln College Preparatory Academy (LCPA) Instrumental Music Program will have the opportunity to perform in Seville, Spain. In order to make the trip affordable for our students, we need YOUR help!
LCPA Instrumental Music is a world renowned music program. Within the last 5 years we've been invited to play in China, Orlando and at Carnegie Hall (twice) just to name a few. 
Although LCPA is not a school of means, we consistently rank at All-District (includes most area districts) and State competition, our Wind Ensemble earning a "1" rating for the last 21 years in a row and consistently have individual performers who make All District and State ensembles. To see our current MSHAA rankings, and other great information about our program, visit our LCPA Instrumental Music website. Additionally, LCPA is a Blue Ribbon School and has been ranked the #1 Public High School in Missouri two years in a row! 
This is an opportunity of a lifetime for our hard working students. Not many of our students have had the opportunity to travel abroad, some have never been outside the Kansas City metropolitan area. 
 The cost of the trip is $2,800 per student. Our goal is to raise enough money to bring the cost down to $500 per student. We will be in Spain a total of 6 days, 7 nights. The destination itinerary is as follows: 
| | | |
| --- | --- | --- |
|   |   |   |
| DAY | 1 | : DEPARTURE FROM KANSAS CITY |
| DAY | 2 | : ARRIVE MALAGA - GRANADA AREA (1 NIGHT) |
| DAY | 3 | : GRANADA - SEVILLE AREA (2 NIGHTS) |
| DAY | 4 | : SEVILLE - CONCERT PERFORMANCE |
| DAY | 5 | : SEVILLE - CORDOBA - TOLEDO AREA (2 NIGHTS) |
| DAY | 6 | : TOLEDO - CONCERT PERFORMANCE |
| DAY | 7 | : DEPARTURE FROM MADRID |
In addition to the two performances, our trip to Spain will be an enriching cultural experience. Some of the planned tours include, La Capilla Real de Granada, stroll through the old Moorish quarter, the Albaicín, the Alhambra, Spain's finest display of Moorish architecture, a walking tour through Seville's Barrio Santa Cruz, the Reales Alcázares,  Juderia, Córdoba's ancient Jewish quarter, the historic city of Toledo, capital of La Mancha and Toledo Cathedral, and much more. The days are packed with educational enrichment. 
You can also see the great work of our music program directly on our YouTube channel: click here.
LCPA Instrumental Music Boosters is a 501c3, all donations are tax deductible.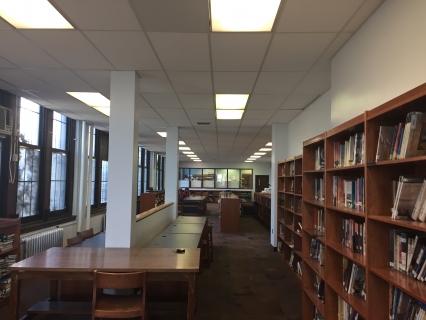 Simon Gratz Staff
We are a group of passionate educators at Simon Gratz Mastery Charter School in North Philadelphia, who are working to create a love of learning in our students.  We are seeking your support in helping us raise $50,000 in 90 days, so that we can create a multi-media library for our students in both the middle school and high school (6th-12th grades). 
It is our school's mission to be the best comprehensive, open enrollment high school at closing the opportunity gap by achieving academic and social growth with all students, so that they are post-secondary ready.  In order to achieve this, we must create a space where our students can access top resources, books, and technology.
Currently, our school does not have a functioning library to support our students' academic and social growth.  At Gratz, our students generally enter our school reading significantly below grade level expectations.  Research shows that more access to books will result in more reading, which then leads to better literacy development and later success in life.  Additionally, the Library Research Center reported in their study that there is a direct correlation between school libraries and student achievement.  One study highlighted that "reading scores increase with the improvements in library media programs." In an effort to close the literacy gap in our community, we want to provide our students with rigorous, relevant, and interesting leveled books.
Additionally, the multi-media library will also provide access to much needed technology (computers and tablets) and an environment to support both classroom projects and individual student studies. This environment will help prepare our students for post-secondary programs, where library use is paramount to success.  It will also support the development of technology skills needed for success in a technology-driven world.
This multi-media Gratz community library will feature the following spaces:
The Resource Center: Catologed books and articles, resources for Voter Registration, Employment Searches, GED programs 
Tutoring Center/Lecture Hall
Technology Lab  
These funds will be used to buy:
Multiple genre books (grade levels 3-12) to support literacy development for all learners
Digital Downloads of books
Class sets of tablets
Desktop computers
Audiobook Recordings
Scholarly Journal Licenses
Installed programs: Encyclopedias and Approved Content Programs
Furniture and shelving
Any donation amount is appreciated, but donors may also choose to provide the following monetary amounts as a sponsorship:

All donors will receive a handwritten letter from a Simon Gratz student and invitation to our grand opening celebration!
We thank you for your support, and our students do too!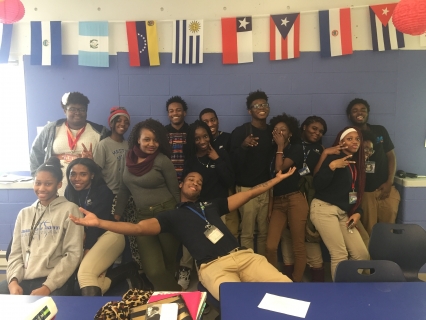 Samantha Sloan
Our goal is to provide 15 exemplary, low-income, 11th-12th grade students with an educational program in Nicaragua. This program will have three different focus areas: cultural and language immersion, sustainable ecological tours, and service learning.
The majority of the students participating in this trip have not been outside of the Mid-Atlantic region, let alone the country, and this experience would be life changing for all students involved.
 We hope to have a program that allows students to: 
Explore international destinations to gain awareness of global perspectives and connections. 
Promote international understanding, respect for different cultures, language learning and global citizenship.
Align with school curricula to bring subjects, people, places and events to life.
Provide global settings to sharpen key 21st century skills—critical thinking, problem solving, communication, collaboration and global competence.
Develop interpersonal and leadership skills necessary to navigate new experiences with confidence and adaptability.
Our plan:
We have created a partnership with Green Pathways an organization focused on sustainable tours in Nicaragua. 
The program is taking place during Spring Break, April 8th-15th, 2017.
The program will cost around $1,700 dollars per student, including the cost of the passport, airfare, in-country lodging, transportation, local guides, food, transportation, and activities/adventures. Students are responsible for covering $500 dollars of the program cost. The rest of the money will be covered by fundraising, scholarships and grants. Students are willing to do whatever it takes to raise the money necessary, and have already planned a number of fundraisers to begin covering the various costs.
We have acquired money from the Ellis Trust, which will give 3 female students $1,500 to apply to the cost of their trip.
We have the full and complete support of the school, and they are willing to support any and all endeavors necessary to provide such an amazing experience to the students of Mastery Pickett.
educators
love
our benefits
PreK-12 Focused
Dedicated education focus from top to bottom. We are a crowdfunding platform that is created for educational needs. Built with the voices of educators to create an online platform that safeguards current school fundraising processes.
Matching Opportunities
We connect philanthropists and businesses to help bring more opportunities for students everywhere. We offer unique matching opportunities to rally more support for our causes.
Keep What You Raise
We allow you to keep what you raise even if you don't meet your goal. We understand the value that every cent raised can help provide better opportunities for your students.
Your Choice
We provide you flexibility to raise funds for any school or classroom need. You know what your students need most which is why we allow you to decide your need and decide the vendor that is best for you.
Anyone can raise funds for anything PreK-12 related anywhere in the country.