Over 1,000 Schools
Preferred fundraising platform for PreK-12 needs
Sign Up for Free
Support Classroom Dreams
+$600,000 invested for +275,000 students nationwide
Find a Dream
Join the Movement
BOGO: Buy one & we'll give one to a student
Check It Out
Helping to provide the most important student needs by eliminating teachers' out-of-pocket expenses.
fun classroom ideas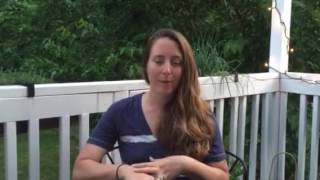 Ginger O'Donnell
With these funds I will:
Enable students to post their own creative writing to https://grandcentercreativewriting.wordpress.com/ and effectively integrate the blog more seamlessly into our creative writing classes. Currently one student blogger and I manage the blog with one computer, which limits the meaningful role the blog could potentially play in the class. If every student could directly post to the blog, use it as a resource during in-class writing exercises, and perhaps workshop each other's work via the comments section, the blog could really enhance students' learning process during class rather than serving merely as a post-writing publication.  
Online research is a heavy component of Writing Workshop, in which students write different types of essays to prepare them for college level writing. Having a reliable set of chromebooks would facilitate the in-class research process tremendously, as many of the computers currently available for teachers to borrow have shoddy internet access and are not always available. It would also help in the teaching of MLA format -- instead of presenting students with a paper packet printed from the OWL purdue website, I could help students directly navigate the site, which more closely emulates the process they will use in college.
In-class research is also a heavy component in Musical Theatre Lit -- students could access YouTube videos of musicals and choreography as they are reading different scripts in small groups without the need for me to burn CDs for each group and provide multiple CD players (which I have done in the past). 
In general, a class set of chromebooks would allow me to significantly reduce the paper usage in my classroom, as students could access files digitally. Please help me kill less trees!
I believe my students in particular deserve these resources for two reasons. First, many of my students do not have reliable access to computers at home. Using computers to write will not only improve their writing skills, but improve their computer skills, a skill set which is vital to their success in the job market. While all of my students are creative and critical thinkers, as a whole, their writing skills need improvement and writing can be a challenging and daunting task for many. The simple act of using a computer to write engages and motivates struggling writers. 

Also, here are links to a chromebook, a charger, and a docking station:

Haier Chromebook 11 ($149 each)

Wall Charger ($12.49 each + $7.49 shipping)

24 Laptop & Chromebook Charging Cart ($495.94 each)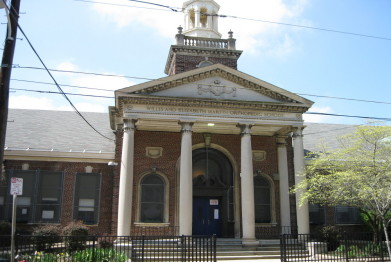 Emmaline Imbriglia
With these funds I will purchase the classroom furniture, teacher tools, and everyday supplies necessary to provide Bache-Martin kindergarteners with a well-rounded learning environment! As a first year teacher, there are many items that I do not yet have, and unfortunately it often falls on teachers to pay for these items ourselves. Below is a comprehensive list of the items I plan to buy with any donations!
Lakeshore – Leveled Books Classroom Library 1, 2: $322.00
How I will use this item: I plan to buy just the book sets for reading levels A-F so that students can choose from a variety of books in a leveled classroom library. Students will be able to "bookshop" from the library and keep a set of books in their personal book boxes.
http://www.lakeshorelearning.com/product/productDet.jsp?productItemID=1%2C689%2C949%2C371%2C894%2C371&ASSORTMENT%3C%3East_id=1408474395181113&bmUID=1466986466536
http://www.lakeshorelearning.com/product/productDet.jsp?productItemID=1%2C689%2C949%2C371%2C896%2C833&ASSORTMENT%3C%3East_id=1408474395181113&bmUID=1466986644578
Lakeshore – STEM Nonfiction K-1 Bookset: $53.50
How I will use this item: This bookset will also be a part of the classroom library and be a great tool for students who are interested in STEM topics.
http://www.lakeshorelearning.com/product/productDet.jsp?productItemID=1%2C689%2C949%2C371%2C931%2C225&ASSORTMENT%3C%3East_id=1408474395181113&bmUID=1466987042453
Lakeshore – I Can Read Level 1 Bookset: $39.50
How I will use this item: This bookset will also be a part of the classroom library.
http://www.lakeshorelearning.com/seo/p%7CCR691~~.jsp
Lakeshore – Best Buy Listening Center: $99.50, includes 4 headphones, junction box, and metal storage center (does not include actual CD player).
How I will use this item: Listening stations are a great centers option, and I plan to purchase books and CDs to accompany this center.
http://www.lakeshorelearning.com/product/productDet.jsp?productItemID=1%2C689%2C949%2C371%2C921%2C353&ASSORTMENT%3C%3East_id=1408474395181113&bmUID=1466725121053
Amazon – Portable CD Player: $59.40
How I will use this item: This CD player will go along with the Lakeshore Listening Center.
https://www.amazon.com/HamiltonBuhl-HACX-205-Top-Loading-Portable-Classroom/dp/B007FD70OO/ref=sr_1_1?ie=UTF8&qid=1466725152&sr=8-1&keywords=portable+cd+player+for+classroom
Amazon – White boards for students: $35.70, pack of 24 boards
How I will use this item: White boards that students can hold in their laps are great for practicing writing words and phonics, as well as math skills such as addition and subtraction.
https://www.amazon.com/Norwood-Commercial-Furniture-NOR-CID1045-24-Lapboards/dp/B01C35K79I/ref=sr_1_1?ie=UTF8&qid=1466724939&sr=8-1&keywords=white+boards+for+students
Amazon – Library Topper with Storage: $209.95
https://www.amazon.com/Childcraft-201334-Library-Assorted-Natural/dp/B00QNO1M68/ref=sr_1_14?ie=UTF8&qid=1466725591&sr=8-14&keywords=classroom+book+shelf
Amazon – Learning Resource Snap Cubes (Two orders): $20.68
How I will use this item: Snap cubes are helpful manipulatives to use during math lessons, particularly as students are learning one-to-one correspondence and addition.
https://www.amazon.com/Learning-Resources-LER7584-Snap-Cubes/dp/B000G3LR9Y/ref=sr_1_4?ie=UTF8&qid=1466987557&sr=8-4&keywords=linking+cubes
Amazon – Wooden Block Set (Two orders): $36.02
How I will use this item: Blocks are wonderful to have around for indoor recess and free time!
https://www.amazon.com/Small-World-Ryans-Room-Wooden/dp/B003Y9ZUHM/ref=sr_1_9?ie=UTF8&qid=1466987739&sr=8-9&keywords=wooden+blocks
Amazon – Hand Pointers: $9.79
How I will use this item: The pointers will be used during Shared Reading, allowing both the reader and the audience to more easily track words.
https://www.amazon.com/Learning-Resources-Hand-Pointers-Set/dp/B0006PKZ1I/ref=sr_1_1?ie=UTF8&qid=1466987971&sr=8-1&keywords=pointers+for+children
Amazon – Organization Center Pocket Chart: $26.42
How I will use this item: This pocket chart will help organize students' "home" folders in which homework and announcements are sent to home.
https://www.amazon.com/Smethport-747-Organization-Center-Pocket/dp/B001JTQDGQ/ref=sr_1_9?ie=UTF8&qid=1466988276&sr=8-9&keywords=pocket+chart
Amazon – Scotch Laminator: $25.99
How I will use this item: Not surprisingly, paper items and photos can get destroyed pretty easily in a kindergarten classroom. This laminator will help me make photos and important documents sturdier.
https://www.amazon.com/Scotch-Thermal-Laminator-Laminating-TL901C-T/dp/B00ZI7MI96/ref=sr_1_2?s=office-products&ie=UTF8&qid=1466988489&sr=1-2&keywords=laminating+machine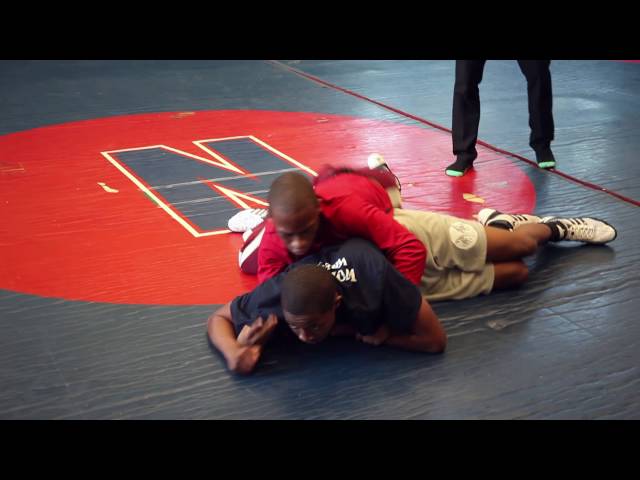 Stu Warshawer
With these funds, we will invest in our most precious resource: the children we serve. While schools in more affluent areas enjoy a range of extra-curricular opportunities, our students have limited or no access to sports and the arts. This money will allow us to offer a range of competitive sports that will teach our students the value of commitment, hard work, and camaraderie. Currently, we have a per-pupil budget of $96 per student for an entire year for everything related to enrichment: art, theater, music, dance, with no specific budget for athletics. This severe financial limitation means that we cannot afford high quality coaching or equipment, both of which are necessary. Additionally, over 96% of our students qualify for free/reduced lunch. Many of our families are not in the position to contribute financially to our programming. If we were to receive these funds for athletics, our normal extra-curricular money would go even further to invest in extra-curricular opportunity for our students.
Below is a breakdown of the costs, as well as links to the various items (some of which some of which will depend on the number of student participants):
ITEM AND DESCRIPTION

Cost

Qty

Athletic Director Stipend

$3,000

1

League Fees to the MPAA, a league for public charters in Philadelphia https://www.facebook.com/metropolitanphiladelphiaathleticassociation

 

$3,500

1

Equipment and Uniforms (links needed)

Equipment:

 

 

 

Officiall PIAA Approved Football – Required by MPAA

-       http://www.sportsadvantage.com/wilson-gst-practice-football?utm_source=google&utm_medium=pla&gclid=CO-C2NHQy84CFQU0aQodYQoJrw

$47.95 each

10

Tachikara NFHS SV5WS Indoor Competition Volleyball

-       http://volleyball.epicsports.com/prod/3874/tachikara-nfhs-sv5ws-indoor-competition-volleyball.html?gclid=CImzqYfTy84CFZEBaQodoWcGqA

 

$24.79 each

15

Under Armour 495 Gripskin Basketballs

-       http://basketball.epicsports.com/prod/101877/under-armour-495-gripskin-basketballs.html?gclid=CLKE54LUy84CFQKNaQodoaELig

 

$29.99 each

10 size 7 (29.5)

10 size 6 (28.5)

Spectrum Nylon Mesh Pinnies, Adult Size

-       http://www.ssww.com/item/spectrum-nylon-mesh-pinnies-adult-size-W4825/

-        

$49.99 per dozen

3 dozen

Champion Sports Aluminum Relay Batons (Set of 6)

-       http://playground.epicsports.com/prod/22387/champion-sports-aluminum-relay-batons-set-of-6.html?gclid=CJm2jundy84CFQMFaQod38ICTg

-        

$15.39

Per set of 6

2 sets

 

 

 

Football Jersey Top:

-       http://www.augustasportswear.com/shop/en/augusta/victor-replica-jersey

$39.75 each

 Dependent on # of students

Football Jersey Bottom:

http://www.augustasportswear.com/shop/en/augusta/baseline-short

$17.25 each

 

 Dependent on # of students

Volleyball/Girls Basketball/Boys Basketball/Track

 

 

Volleyball/Girls Basketball/Boys Basketball/Track Top:

-       http://www.augustasportswear.com/shop/en/augusta/reversible-wicking-tank

$28.80 each

 Dependent on # of students

Volleyball/Girls Basketball/Boys Basketball/Track Bottom:

-       http://www.augustasportswear.com/shop/en/augusta/baseline-short

$17.25 each

 Dependent on # of students

Cheerleading Uniforms

 

 

Cheerleading Skirt:

$21.25 each

 Dependent on # of students

Cheerleading Shell:

$29.00 each

 Dependent on # of students

Midriff Top:

$21.00 each

 Dependent on # of students

Two Color Plastic Convertible Pom:

-       http://www.alleson.com/product?sprt=CPOM2

 

$24 per pair

 

Transportation (bussing - $2,000 per season for bus company LINK, or the purchase of a passenger van)

Philly Trans LLC.

-       http://www.phillytrans.net/contact.html

 

$6,000

 

$300 per trip estimate

 

Fall Season Coaching (volleyball coach, flag football coach, cheerleading coach)

$6,000 (2,000 per coach)

 

Winter Season Coaching (boys basketball, girls basketball, cheerleading, wrestling)

$8,000 (2,000 per coach)

 

Spring Season Coaching (track and field, softball)

$4,000 (2,000 per coach)

 

 

$30,500

 
Amanda Whaley
With these funds I will…
Provide the opportunity for 300 high school & middle school students to attend the 3rd iteration of our STEM Conference at Spring Woods High School FREE OF COST.
What is the STEM Conference?
The STEM Conference is an annual event where SWHS hosts visiting experts and professionals in science, technology, engineering, and math fields.  These volunteers: participate in career panels with our students where they share their experiences and answer questions.  They also host workshops and competitions to give students a taste for what studying and working in STEM could be like.  In 2015, 150 students from SWHS and its feeder middle schools participated in the day-long conference.  We hope to increase that number to 300 in 2016.  In past years the registration fee (15 or 10 dollars) has been a barrier for some students.  In addition to being fun and educational, we aim for the STEM conference to closely resemble professional conferences so that students can learn key soft skills for future professional success.  
STEM education is the key to the US economic future.
Every year more jobs are being generated that require an educational background in Science, Technology, Engineering, and Mathematics than any other field. Studies by the US Department of Labor and the Bureau of Labor Statistics show that by 2018 there will be 2.4 million unfilled job vacancies requiring STEM skills. Many jobs are going unfilled simply for lack of people with the right skill set.
All students deserve a quality STEM education!
African-Americans, Latinos, Native Americans and women are still underrepresented in STEM higher education and careers.  One of the challenges in increasing diversity in STEM is limited access to a quality, inclusive math and science education in K-12.
How will the funds be used?
The cost of registration per student is $20 which includes:
Session materials ($3)

Participant notebooks ($1)

Lunch ($5)

An official conference t-shirt ($9)

($2) allocated for activity prizes
 Sources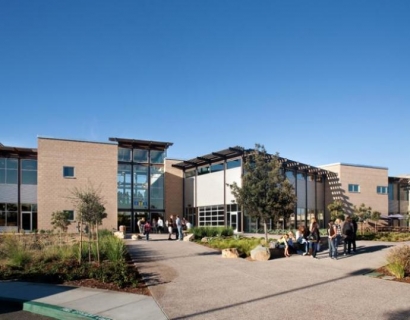 Michelle Sadrena Clark
With these funds the entire 9th grade will engage in a three day retreat to cultivate culture and a positive start to their high school career!  The retreat will include team building, trust building, and work ethic exercises that will ultimately translate into their academic work during the school year.  Entering high school can be a time of fear, anxiety, and uncertainty which is why the 9th grade teachers would like to eliminate or reduce those feelings and replace them with security, enthusiasm, and confidence.  The theme of our camp is centered around academic mindsets, in other words we want to students to feel a sense of belonging, to believe that abilities can change through effort, to understand that success is possible, and to engage in work that has value and purpose.  
The venue for our retreat is Laguna Campgrounds because we want our students to be as far away from technological distractions so that they can focus on the truth and beauty of nature and human interaction. The campground information is included below:
Overview
Laguna Campground is a great mountain getaway just one hour east of San Diego, California in the Laguna Mountain Recreation Area. Campers can enjoy cooler temperatures, unique natural areas and an extensive trail system at this mountain facility from summer through early fall.
Natural Features:
The campground sits at an elevation of 6,000 ft. in the Laguna Mountains. It is forested with pines and oaks that provide plenty of shade, in addition to a meadow. The area is home to many species of birds, as well as the endangered Laguna Skipper butterfly.

Little Laguna lake is located just a short distance from the campground and is an excellent hiking destination for photographers and visitors looking to explore the area.
Recreation:
The Laguna Mountain Recreation Area is known for great horseback riding, mountain biking and hiking trails. Visitors can get their boots dusty on the Laguna Meadow Trail system or access a segment of the 2,650-mile Pacific Crest Trail, which runs from California to the State of Washington. 

Wildflowers are usually abundant in April and May on the Big Laguna Trail, which takes visitors past Big Laguna Lake. In wet years there is water in Big Laguna Lake by December or January and ducks and other birds can be found. 

The trail presents a number of options to the user. A return to the trailhead parking can be made by cutting through the Laguna Campground or by taking the Pacific Crest Trail north. 

Families can learn about the area's flora and fauna by attending educational programs at the facility's amphitheater. Or for history buffs, the El Prado Cabin located at nearby El Prado Campground, is the first ranger cabin built in the Cleveland National Forest in 1911. 

The San Diego State University Observatory also sponsors "Star Parties" for campers most Saturday evenings during the summer (schedule can be obtained at the nearby visitor center or by calling 619-473-8547).
Facilities:
This large facility has five loops of campsites, with sites fairly close to one another. One campsite meets accessibility standards. The facility is equipped with campfire rings, flush toilet restrooms and coin-operated showers. 

Part of the campground is fenced off to protect the habitat of the endangered Laguna Skipper butterfly. Visitors are asked to respect the fence boundary and comply with the maximum site occupancy.
Here are the details regrading how the money will be invested:
We will be staying for 3 days and 2 nights.
Lodging: We are reserving 13 sites at approximately $53/night per site for a lodging total of $689.
Snacks/Project Materials: The remaining funds will go towards community snacks, gas for the school vans, and some project materials for our onsite activities.
When students begin the year with a firm foundation of culture, they are able to build on that throughout the course of the year. And when students have a successful first year in high school, it increases their likelihood of success for the remaining three years! Everybody wins!
educators
love
our benefits
PreK-12 Focused
Dedicated education focus from top to bottom. We are a crowdfunding platform that is created for educational needs. Built with the voices of educators to create an online platform that safeguards current school fundraising processes.
Matching Opportunities
We connect philanthropists and businesses to help bring more opportunities for students everywhere. We offer unique matching opportunities to rally more support for our causes.
Keep What You Raise
We allow you to keep what you raise even if you don't meet your goal. We understand the value that every cent raised can help provide better opportunities for your students.
Your Choice
We provide you flexibility to raise funds for any school or classroom need. You know what your students need most which is why we allow you to decide your need and decide the vendor that is best for you.
Anyone can raise funds for anything PreK-12 related anywhere in the country.