Support classroom dreams
Help educators do more for students
Fund A Dream
fun classroom ideas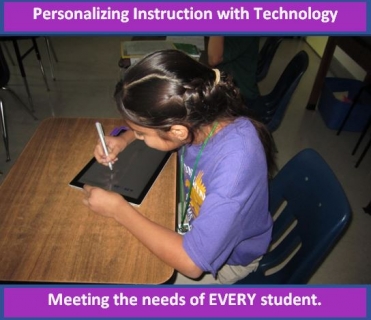 Melissa Vallery
I teach 6th grade math at Spring Woods Middle School, which is a school with over 90% low-income students. Most of the students speak English as their second language and some don't speak English at all. My students come to me with a wide range of abilities from 2nd-6th grade math. Of my 80 students each year, I have about 15 at 6th grade level, 35 at 5th grade level, and 30 below 4th grade (including 5 that speak no English). It is so important to be able to meet the needs of all of my students in order to bring them up to grade level. When you have students with such a wide range of ability it can be challenging to give them the special attention required to get them caught up. Advancements in tablet technology will make it much easier to not only identify students that are struggling but also to intervene quickly and give them the help they need.
With a 2-in-1 tablet device student learning will be truly personalized. Using the OneNote Class Notebook will give me the ability to watch students on my own device as they work through problems directly on their device. I can then use this data to quickly provide differentiated assignments to each student based on their level. Students that are struggling can instantly get feedback on their device such as a note from me, supplemental materials, or getting pulled into small groups. Students that are excelling can be encouraged to take on more challenging material or projects using their tablets. Students that do not speak English will have the ability to instantly translate any text into Spanish with the OneNote Program or Google Translate. This would greatly impact my ELL student's ability to understand the content as I am teaching and to solve longer word problems.
With these funds I will purchase a class set of Dell Venue 11 Pro 2-in-1 Tablet/Laptop devices. This tablet is a powerful device that has a touch screen, stylus, and keyboard combination. The pen is pressure sensitive, has palm recognition, and has designated buttons for erasing and selecting. The stylus and touch screen are the most important reason that the Dell Venue Pro 11 Tablet is necessary over a regular laptop. Having the keyboard attachment will allow students to experience the full functionality of the 2-in-1 device while also extending battery life. The option of having the full laptop experience will allow students to practice writing in math by typing out written explanations of  problem solving strategies. Furthermore, students will be able to type in answers when playing online math games, and more easily type and research on the internet in general (The onscreen keyboard often blocks the view of most of the screen). The docking station will be used for projecting my tablet to the entire class, which also allows me to project their work through OneNote. Here is a breakdown of the items I would need that are approved for use in my district:
Dell Venue 11 Pro 7000 (128GB) $735 each x 31= $22,785 (1 extra in case I get another student, or for myself to use while walking around with the kids & projecting to them on the board)
Dell Tablet Full Keyboard $119.99 each x 31= $3,719.69
Dell Active Stylus- $26.24 each x 31= $813.44
Docking Station = $104.99
Total: $27,423.12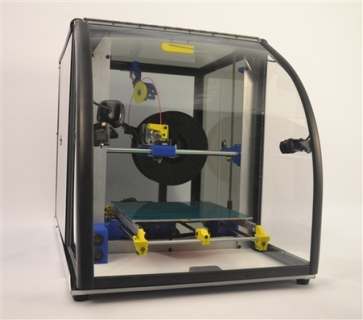 Tanya Snook
With these funds I will be able to purchase a 3D printer for my Engineering classroom. This is a new program in our junior high school through Project Lead the Way, and we are trying to bring STEM careers to our students. West ISD was rocked by a fertilizer explosion in April 2013 that destroyed most of the school facilities. While the schools are being rebuilt, we are trying to bring STEM education to a rural town. Any help would be greatly appreciated. This program will move up with the students, so it has the ability in future years to serve as many as 400 students.
The printer we are wanting to buy is a PolyPrinter 229. This printer has a 9x9x9 capacity. The PolyPrinter 229 comes with: ● Webcam & Camera Light (for observing your active prints remotely) ● Startup Kit (1 kg of 1.75mm ABS filament, oil, squeegee, part lifter, brass brush, power/USB/camera cord). The cost includes 2 hours of training as well as a maintenance kit to make sure the unit stays in good working with order. A link to the printer is here:
http://www.polyprinter.com/polyprinter-229/
Thank you so much for considering our project.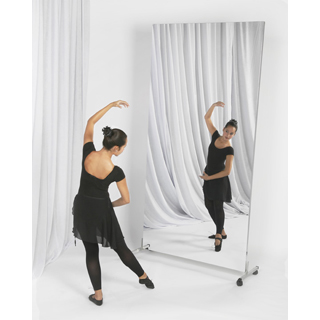 Abel Ibarra
With these funds I will...Be able to buy Dance Mirrors for my students to be able to better their dancing skills. This year, I was able to start a dance class and dance team for 5th - 8th grade. However, we lack the funding to be able to purchase dance mirrors for students to be able to look at their posture. When it comes to dancing, it is important for one to be able to see their body and see their movements in order to improve as a dancer. My students deserve mirrors because they haven't had the opportunity to be exposed to the dancing experience at school. In the past couple of days, I started a dance team, and I have been able to see the impact that it has had on them academically. Many students who didn't do their homework or who always get in trouble, are working three times as hard in order to be a part of the dance team. I strive to help those students to not only be successful academically, but to help them become well rounded students. Dance mirrors are needed in order for students to be able to look at me as I am teaching them choreography and also for them to look at themselves and start feeling comfortable about their movement. My students constantly come up to me and say \"Mr. Ibarra when are we going to get mirrors? We want to be able to see you and to be able to see ourselves dance." I have 50 students that are part of my dance program. 20 students are in my dance class and 30 are on my dance team. All my students will greatly appreciate all the support. 
I would need at least 2 4'x6' Rolling Mirrors ($445 each). Here is a link: http://www.rosebrand.com/product3498/Glassless-Mirror-Single-Panel-Rolling-Stand.aspx?sid=J53zwmG7OZRaDCHgwUxqxHzG9I2RpkYCEoZ%2bmp5QFJRu%2b1z9H0cZbA%3d%3d&tid=2&info=glassless 
I appreciate all of your support!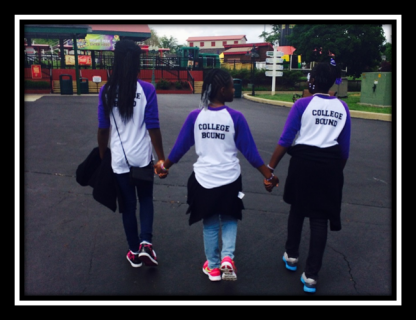 Michelle Lyons
With these funds I will secure a tour of SEC colleges for our 4th and 5th grade students.
The Southeastern Conference is a powerhouse in our state when it comes to athletics and college support. Every weekend games are televised and our scholars often follow the outcomes due to their teachers' expressed interest.
Our scholars live in a community with an high unemployment rate, low college graduation rate, and the highest teen pregnancy rate in the country. It is imperative that the dream of a college degree is instilled in our scholars at an early age. It is also equally imperative that we give them a real world exposure to the college experience. We expect our scholars to dream and begin their plan to attend college while studying at Whitney Achievement Elementary School. We instill this expectation in various ways such as naming homerooms after their teachers' university, learning college cheers as well as reciting the year in which they will begin their own college experience. The harsh reality is that less than 5% of our students have a family member that has attended college. We have to be the avenue of exposure.
This project would take students on a college tour through the states of Mississippi, Alabama, Georgia, and Tennessee
Scholars will engage on the campuses by touring classrooms, dormitories, gymnasiums, student activity centers
Scholars will experience a meal like a typical college student and will keep a journal of their experiences
At the end of the tour, scholars will make a pledge to realize the college dream "Whitney to College Degree"
This three day college excursion will include visits to HBCU Alabama State, Morehouse and Spellman
This project will provide a once in a lifetime experience for our scholars and will encourage our community to pursue a college education.
Funding for this cause will provide transportation, hotel accomodations, meals, snacks, as well as a college. A detailed itinerary can be provided upon request.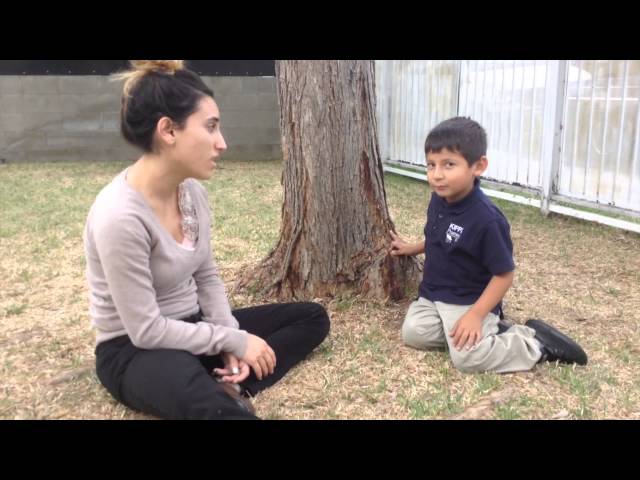 Megan Hanley
We are a tuition-free charter school in East LA serving a community where 4% of students graduate from high school.  We want to teach our students that when they collaborate, plan and execute a long-term project, their patience and hard-work pays off -- in this case, with FOOD!
With these funds we will... build an edible school garden!
We need $2,000 to cover the building and labor costs. 
We are working with a non-profit organization called EnrichLA which will provide us with all the materials and labor for the project.  Together with their experienced gardeners and our volunteer parents, we will build four raised beds and two picnic tables for our space.  EnrichLA will also provide us with seedlings for our first planting.
How the garden makes an impact:
We want to teach our students that they have the power to grow their own food.  This project will allow students to learn about how fresh fruits and vegetables are grow from seeds to the food we see in the store; why they are an important part of our diet; and how we can create healthy eating habits.  
As a newly developed school, we believe this project will bring us together as a community.  Together we will build, maintain, and enjoy the garden, and extend its beauty to the greater Boyle Heights community in the hopes that we can build a strong community and together, we can change the world!
educators
love
our benefits
PreK-12 Focused
Dedicated education focus from top to bottom. We are a crowdfunding platform that is created for educational needs. Built with the voices of educators to create an online platform that safeguards current school fundraising processes.
Matching Opportunities
We connect philanthropists and businesses to help bring more opportunities for students everywhere. We offer unique matching opportunities to rally more support for our causes.
Keep What You Raise
We allow you to keep what you raise even if you don't meet your goal. We understand the value that every cent raised can help provide better opportunities for your students.
Your Choice
We provide you flexibility to raise funds for any school or classroom need. You know what your students need most which is why we allow you to decide your need and decide the vendor that is best for you.
Anyone can raise funds for anything PreK-12 related anywhere in the country.