Classroom Funding, Surprisingly Simple
Delivering materials and opportunities to classrooms across the country - trusted by over 1,300 schools
Start Your Free Fundraiser
Classroom Technology, Actually Accessible
Streamlining the process of getting technology into classrooms - "One Click" Fundraiser Setup
View Our Partners
Bringing Communities Into Classrooms
Contribute directly for classroom field trips, technology, and more! Over $600,000 raised and counting
Fund A Dream
Helping to provide the most important student needs by eliminating teachers' out-of-pocket expenses.
fun classroom ideas
Amanda Whaley
With these funds I will…
Provide the opportunity for 300 high school & middle school students to attend the 3rd iteration of our STEM Conference at Spring Woods High School FREE OF COST.
What is the STEM Conference?
The STEM Conference is an annual event where SWHS hosts visiting experts and professionals in science, technology, engineering, and math fields.  These volunteers: participate in career panels with our students where they share their experiences and answer questions.  They also host workshops and competitions to give students a taste for what studying and working in STEM could be like.  In 2015, 150 students from SWHS and its feeder middle schools participated in the day-long conference.  We hope to increase that number to 300 in 2016.  In past years the registration fee (15 or 10 dollars) has been a barrier for some students.  In addition to being fun and educational, we aim for the STEM conference to closely resemble professional conferences so that students can learn key soft skills for future professional success.  
STEM education is the key to the US economic future.
Every year more jobs are being generated that require an educational background in Science, Technology, Engineering, and Mathematics than any other field. Studies by the US Department of Labor and the Bureau of Labor Statistics show that by 2018 there will be 2.4 million unfilled job vacancies requiring STEM skills. Many jobs are going unfilled simply for lack of people with the right skill set.
All students deserve a quality STEM education!
African-Americans, Latinos, Native Americans and women are still underrepresented in STEM higher education and careers.  One of the challenges in increasing diversity in STEM is limited access to a quality, inclusive math and science education in K-12.
How will the funds be used?
The cost of registration per student is $20 which includes:
Session materials ($3)

Participant notebooks ($1)

Lunch ($5)

An official conference t-shirt ($9)

($2) allocated for activity prizes
 Sources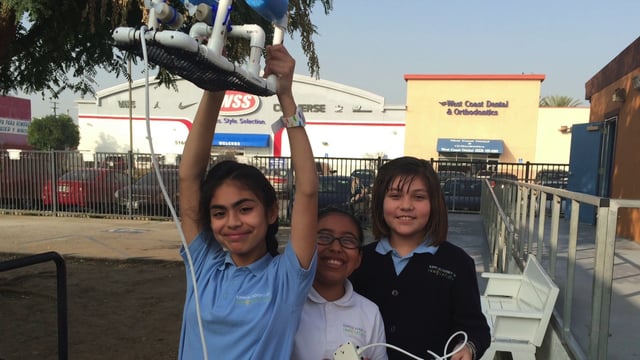 Michael Temblador
Did you know that the average middle schooler reads 400,000 words a year? At KIPP Academy of Innovation we want to change that. Our goal is for all of our students to read 1,000,000 words by the end of the year. One million!
We work incredibly hard to help build a love of reading for our students and our students work incredibly hard to reach their goals. We love rewarding our students for their hard work.
We do several things to reward our students:
Monthly SWAG (Students Who Achieve Goals) Parties - Every month students who reach their monthly goal for reading get to attend a celebration. These celebrations range from video game trucks, ice skating trips (in L.A), house parties, movie nights etc.
Perseverance Celebrations - Last year we wanted to make sure all students got rewarded for their hard work.We held a special celebration for students who were struggling in reading but worked incredibly hard both increase their reading level and meet their monthly word goals. That group of student got a special trip to sky zone.
Reading Benchmark Rewards - At every major benchmark on their way to 5 million we give our students a prize. As students read more and more the value of the prizes increase. When students get to a million they get a book of their choice. When a student gets to 5 million they get their own nook.
End of the Year Field trips - We also do a top ten contest. Each grade level keeps track of their top ten readers and at the end of the year we took those readers to the "Wizarding World of Harry Potter"
Aa you can see we do a lot for our students and we love doing them with our students. However, as our school grows then less money we have to spend on these events. Our budget for reading incentives has been cut significantly. With your help you will be able drastically increase the chances that ALL students will have a positive experience. Your money could help fund a video game bus OR take our 5th grade team ice skating OR you could even help take our "Top Ten" readers to Harry Potter Land.
Anything you can provide would be greatly appreciated!
Thanks,
The KIPP Innovation Team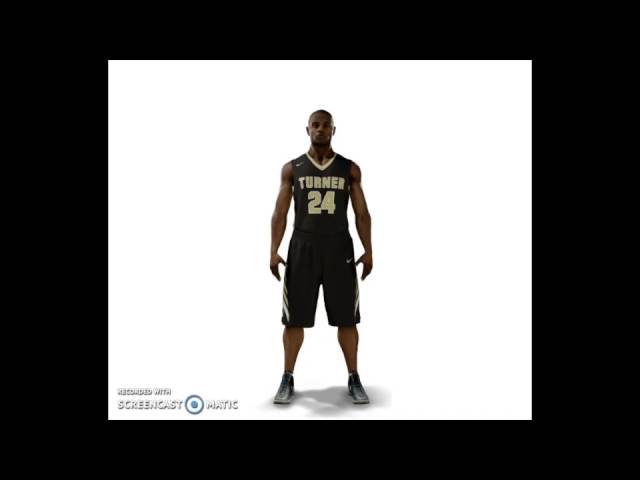 Ryan Hintz
Any and all money donated will go to help to enrich the experience of the student-athletes in the boys basketball program at Turner High School, in Kansas City, KS.  Turner is a Title I school in an underprivileged area, with roughly 82% of students on free or reduced lunch.  This often makes it difficult for families to pay for all of the extra expenditures that come with playing high school basketball.
Turner student-athletes deserve the best. However, our budget and uniform replacement schedule does not keep up with all of the needs of the program.   Confidence is a key component of being successful as a student-athlete.  Ten time Olympic medalist Carl Lewis said, "If you do NOT have confidence, you'll always find a way to NOT win."  Providing our student-athletes with updated clothing and equipment will help us build the confidence necessary to succeed. 
Our first major need is game uniforms.
We are purchasing brand new home and away Nike game uniforms for the Varsity and Junior Varsity teams.  They look really nice, and the student-athletes will love them.  However, they are EXPENSIVE.  You can see what the uniforms will look like here. With the seventeen reversible practice jerseys, all student-athletes in the entire program will have the same quality, reversible practice jersey.
21 Nike Elite Crossover White Jerseys @ $46 per = $966
21 Nike Elite Crossover White Shorts @ $46 per = $966
21 Nike Elite Crossover Black Jerseys @ $46 per = $966
21 Nike Elite Crossover Black Shorts @ $46 per = $966
17 Russell Reversible Sublimated Practice Jerseys @ $42 per =$714
Shipping = $75
Total = $4653
Our next major need is a food budget.
On nights that we have games, all three teams play one after another.  This means for a road game, our entire program will get on the bus right after school and will not have an opportunity eat dinner.  If we do not provide food, our Varsity student-athletes will be playing 7:00PM games on empty stomachs.  We are actively seeking out food donations, so if you are aware of a business wanting to help please contact Assistant Coach Michael Hutchingson, hutchingsonm@turnerusd202.org.
Hy-Vee offers an "Old Fashioned Box Lunch" that includes a sandwich, chips, whole fruit and cookie.  
The Hy-Vee in Mission, KS has generously offered to discount the price of these box lunches to $4.  Thank you Hy-Vee!
35 people in the program X $4 per box lunch = $140 per Road game
$140 x 14 Road games = $1,960 
Additional team needs include accessory equipment for our student-athletes.
21 Nike Club Team Swoosh Backpacks @ $30 Per = $630
35 Nike Team Legend Crew Long Sleeve Shooting Shirts @ $25 per = $875
35 Nike Cuff Knit Stocking Caps @ $13 per = $455
We will need to embroider logos on our additional accessory equipment. Rough estimate=$500
Total=$2460
$4,653 + $1,960 + $,2460 = $9,073  
$9,073*.05 (PledgeCents fees)= $454
$9,073 + $454 = $9,527
If we exceed our goal, all additional funds will go into the Winnie the Pooh Fund - Friend of the Program.  This fund is set up to help student-athletes in need of help paying for opportunities in the off-season such as summer camp, summer tournaments, travel expenses, basketball shoes, and ankle braces.  "A friend is one of the nicest things you can have and one of the best things you can be." - Douglas Pagels, Author and Basketball Coach
We have a great group of student-athletes in the basketball program.  Your donations will help alleviate the stress involved in the onerous task that is fundraising.  The added resources, time, and effort will be used to enrich the lives of these young men through team building, community service, and personal improvement.
Thank you for your time and consideration in donating to this wonderful cause.
Feel free to contact Head Coach Ryan Hintz with any questions hintzr@turnerusd202.org.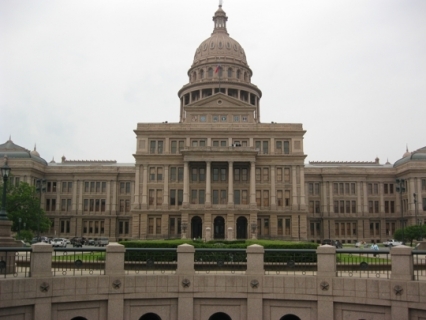 Araceli Elizondo
New and exciting experiences are one way to ensure learning!
A field trip to the Texas Capital Complex will provide our stellar students with a unique and memorable experience. Although the visit is free, we need to raise enough funds to secure 3 charter buses from San Antonio to Austin.
(Total Cost for charter buses is about $3,900)

We can't wait to take our students to Austin, Texas for a busy day learning about our state's historical events.

Thank you in advance for your generosity!
- 4th Grade Teachers
Steubing Ranch Elementary
San Antonio, TX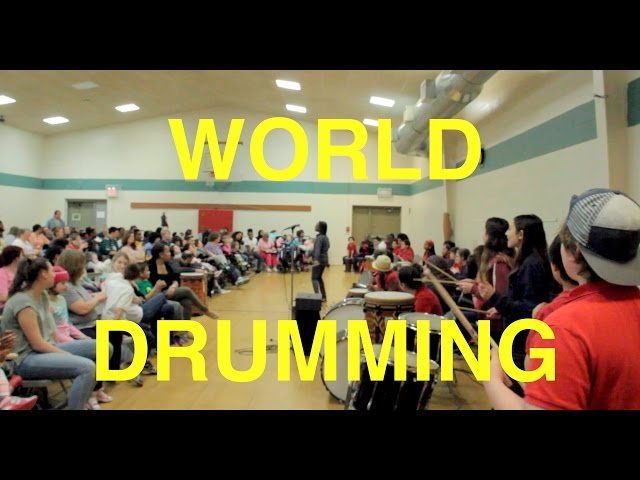 Monica Egen
With these funds, the Parent Teacher Association of Independence Charter School will have the ability to fund the cost of the pretzels that are purchased on a weekly basis from Center City Pretzels.  The pretzels are a fundraiser that bring in parent volunteers and have the potential to raise quite a bit of funds for our school as a whole as well as individual students.  We use the funds to support our mission at ICS.  To clarify, EVERY $1 yields up to $3 for the PTA and our students.
Independence Charter School (ICS) is a community-based K-8 public charter school of academic excellence, centrally located in Philadelphia and serving a diverse community of learners. ICS provides an intellectually-stimulating curriculum with a global focus designed to develop independent, thoughtful global citizens. We emphasize second language acquisition and integrate arts, ideas, and histories from around the world.
As the PTA, we offer a stipend to each teacher to support his or her classroom, arts projects, field trips, and our Take Flight program, plays, drumming, and much more! 
educators
love
our benefits
PreK-12 Focused
Dedicated education focus from top to bottom. We are a crowdfunding platform that is created for educational needs. Built with the voices of educators to create an online platform that safeguards current school fundraising processes.
Matching Opportunities
We connect philanthropists and businesses to help bring more opportunities for students everywhere. We offer unique matching opportunities to rally more support for our causes.
Keep What You Raise
We allow you to keep what you raise even if you don't meet your goal. We understand the value that every cent raised can help provide better opportunities for your students.
Your Choice
We provide you flexibility to raise funds for any school or classroom need. You know what your students need most which is why we allow you to decide your need and decide the vendor that is best for you.
Anyone can raise funds for anything PreK-12 related anywhere in the country.