Wild About Learning

Verified Non-Profit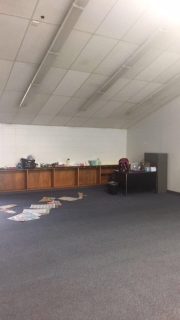 The Description
With these funds I will purchase decorative art, materials, and supplies to transform my classroom into an amazing safari my pre-k students will love. I want my students to love entering their classroom every morning, excited to show their families, and increase their awareness of the world around them. I want my students to be excited about learning, and love the classroom there in also. Greenwood Leadership Academy is a brand new school. At GLA we want to transform the lives of North Tulsa students. We want to provide rigorous content, technology infused, and phenomenal classrooms in which our students will thrive in learning. I'm starting my classroom from a blank canvas ,and would like to receive extra support to give my students the classroom they deserve.
Back Up Plan
If we do not reach our goal I will purchase as many essential supplies as possible. I will also learn and continue to find ways to invest into my students.
No Updates
About the Creator

I am a passionate educator who loves to teach little ones. I'm entering my third year of teaching. I am a Founding Pre-K Lead Teacher at Greenwood Leadership Academy in Tulsa, OK. I am so excited to be a part of GLA this school year. This will is our first school year, and we want to start off strong. Our vision is to transform the education and community for students of color in North Tulsa. Our focus is committing to Black excellence, and to advance academic achievement among our African-American students.