Marlin Nation Soccer Needs You

Verified Non-Profit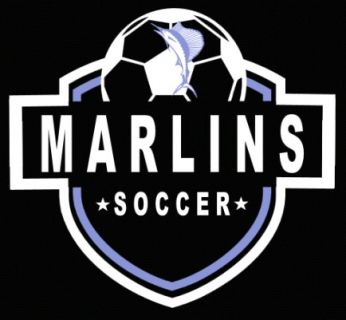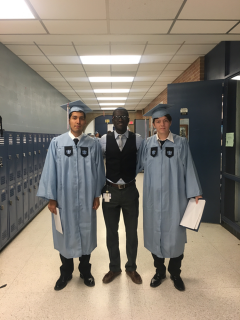 The Description
With these funds we will purchase new uniforms and equipment. Over the years, our Madison Soccer Program has been over shadowed by football and basketball. Consequently, there has not been a lot of support creating paths and opportunities for student-athletes to learn and grow. Resources have not been well maintained or managed. And unfortunately, there has not been many coaches properly equipped with the tools to successfully lead our student-athletes.
Everyday, I wake up thinking what else can we do to make this learning experience beneficial, effective, and enjoyable for our students. I begin my day yearning for positive results and seeking out opportunities to engage in meaningful conversation with students.
Through my interaction with students, I have come to discover our children's amazing interests and how it can impact their trajectory as students here at Madison High School, as well as in their future endeavors.
It is with this insight and joy that I invite you to show your support, by contributing financially to help us purchase the following:
Pevo CastLite Competition Series 8'x24' Goal - $1,471.99

Pugg - Pair of Pop-Up-Goals 6 footer- $99.99

Kwik Goal Coerver Coaching Training Goal - $899.99
Practice Vests
- Kwik Goal Tryout Vests - $146.99
Cones- Disc Cone - Set of 100 - $44.99
Warm ups/Uniforms ($2,875/$2,185)

Ball Bags - Lanzera Ball Carry Bag - $19.99
Select Stop Watch - $19.99
Pealess Whistle - $4.99
Kwik Goal Soccer Clipboard - $10.99
Personal First Aid Kit - $8.99
Veloce Double Action Ball Pump - $7.99
Ball Pump Needles - $2.99
Back Up Plan
If we do not meet our goal, we will purchase the uniforms and ask our players to pay for their own warm-ups. We will then have to sell candy and other materials to help minimize the cost for our players. Our plan at the moment is to use the football standing post as our soccer goals. However, with the construction of our new school, we will not be able to have access to those fields. We plan to use cones and other tools for training until we are able to raise enough money.
No Updates
About the Creator

Throughout my experience as an educator, I've had the wonderful opportunity of working in over 20 Houston ISD schools. I spent my first three years of teaching at Sam Houston Math Science and Technology Center. Following that experience, my work supporting first year teachers as a Teacher Development Specialist (TDS) took me to Bellaire HS, Key MS, Patrick Henry MS, Kashmere HS, Pin Oak MS, Black MS, Sharpstown HS, Sharpstown International, Houston Academy of International Studies, MC Williams MS, Westbriar MS, Thomas MS, Dowling MS, The Rusk School, Lee HS and Marshall MS and more. At the beginning of my principalship internship, I transitioned from my role as a TDS to teach 7th and 8th grade at Deady MS. For the second half of my internship, I transitioned to James Madison HS to teach algebra I as a part of the Marlin Nation.

I believe every child deserves the opportunity to attain an excellent education that prepares them to play an active role as citizens of our community, country, and the world. We owe it to our fore fathers and our future children to establish a system that ensures the growth and success of every child. It is our obligation as educators to see to it that we create a safe, secure, seen, and soothing environment. Experiences that help our students become life-long learners with skills of adaptability and efficiency that can be used to contribute to addressing the issues and needs that arise in our society. This process of preparing our students begin with the understanding of the growth and contribution triangle.

Children are dependent on their elders to guide them through various learning experiences in an effort to become independent learners by high school. Following high school, the skills acquired through a college education, internship, or working experience prepares students to move from a state of independence to a state of interdependence. With the skills acquired through a K-12 education, students will be able to further pursue areas of personal interests, fully taking ownership of the steps necessary to accept their role in society by first taking care of their independent needs. At the completion of college, an internship or a working experience, students will have obtained the necessary experiences and developed the skills to actively apply their learning to issues in society, possibly leading or prepared to lead others who are in a state of dependence.

Consequently, students in my classroom will read to grow, speak to be heard, and write to be understood in preparation for a life that fulfills their needs, the needs of others, and makes the world a better place. As an educator I will provide my students with learning opportunities that help them acquire the essential knowledge, skills, and interests necessary to be successful in college as well as in life. My students will be cooperative, critical thinkers, who can clearly communicate their ideas and also take responsibility for their own learning and leadership within their communities. In a community of caring where values are taught and lived, my students will demonstrate respect for themselves, their classmates, and their teachers at all times.

They will be responsible leaders of learning who complete their work based on my expectations (quality of work and behavior) and eventually use their own judgment of their skills and understanding. My students will make NO EXCUSES for incomplete or effortless work. They will demonstrate perseverance (Sense of possibility) especially when difficult problems arise, inside/outside of school. Understanding that time is an essential tool in life, my students will demonstrate a remarkable sense of urgency by prioritizing their work and responsibilities over social interests. My students will reflective in their practices in order to develop and hone in their character traits. This skill will be critical in ensuring that my students are successful beyond measures inside and outside the classroom.

I am a dream chaser, I owe it to my future self to do everything in my power to meet the goals I set for myself. I will work hard each and every day to attain an education that empowers me, frees me, and opens my future to endless possibilities. This is what I believe, and this is what I want my students to believe.
Investments (17)
$20
The Hodgens Family
1 year ago
$103
Kelley Fitzgerald
1 year ago
$52
Melissa Joy Kong
1 year ago
$26
Benjamin Glover
1 year ago
$21
David Steadman
1 year ago
$103
Augusta A. Irele
1 year ago