Supplies for Children's Ministry in Tanzania

Verified Non-Profit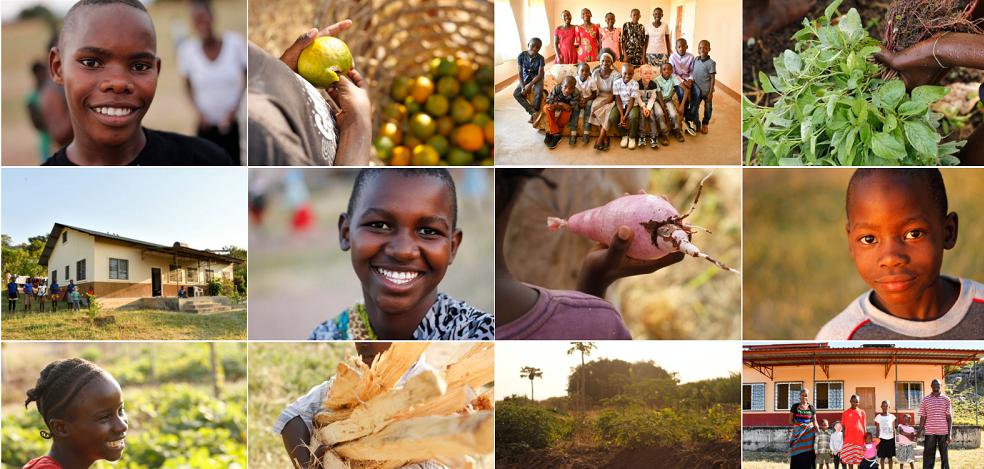 The Description
For Every $1 You Donate, We Will Get $2!
Thanks to a generous supporter, all donations given to support The Container Project for Mavuno Village and Tree of Life School over the next 2 months will be matched, up to $30,000!
This will make it possible for us to fill up our container in the United States and have it sent to our village in Tanzania!
The container will be filled with construction materials, agricultural supplies, power tools, classroom items, and library books.  All items will benefit the children at Mavuno Village and Tree of Life School!
Mavuno Village is a culturally rooted, agriculturally minded, family-style, Christ-centered community of children's homes located in Tanzania, Africa.  
Tree of Life School is a Christian elementary school opening in January 2020 on the Mavuno Village property.
Make any size donation between today (Giving Tuesday) and January 31st, and it will be doubled, giving us all the funds needed to fill and send the container.
Mavuno Village is committed to using these resources to improve our community, support the local economy, and benefit children!  Go to www.mavunovillage.org and www.treeoflifetanzania.org to learn more!
Back Up Plan
All donations will go directly to The Container Project, and we will continue to raise funds until we are able to fill and send the container to Mavuno Village.
Fundraiser Updates (1)
info@mavunovillage.org
February 6, 2020
Hello, friends!
We are blown away by the generous support of friends over the last two months! Sending a shipping container of supplies from the US to Tanzania is not something we do often, but it's the only way we can equip Mavuno Village with a full set of concrete forms for building projects. These concrete forms have revolutionized the way that we do construction, and we have had the opportunity to train several people from the community in how to build with them. We have several building projects ahead of us for our school and for staff housing, and the materials coming out in the container will be a tremendous blessing.
Additional space in the container will be used for other construction materials that aren't available here, power tools, agricultural supplies, and items for the school - especially books! We have recently partnered with a ministry that collects gently used books and mails them all over the world. They have already mailed over 10 boxes of children's books to our shipping container site, and are continuing to collect more. We also have an Amazon Wish List full of carefully selected books for our school and children's home community! Check it out here -- https://www.amazon.com/hz/wishlist/ls/2RAG9U7PUJ8V5?ref_=wl_share
Thank you for supporting this project and showing love to our community of children, caregivers, staff, and missionaries! We appreciate you!
From All of Us at Mavuno Village
About the Creator

Mavuno Village has been providing holistic care to orphaned and vulnerable children in Tanzania since 2004. Next year we are expanding to include a primary school! Tree of Life Academy will begin with its first classes, a kindergarten and a first grade, in January of 2020.
Investments (57)
$100
Timothy Jeffers
2 years ago
$100
Thomas Tanner
2 years ago
$50
Jennifer Reinstadler
2 years ago
$50
Shelby Johnson
2 years ago
$100
Free Church of Lander Wyoming
2 years ago
$50
Jeremy M Traum
2 years ago
$250
Andrew L Keller
2 years ago
$1,530
Free Church of Lander Wyoming
2 years ago
$25
Maureen Isenberg
2 years ago
$200
Julie Pfleger
2 years ago
$200
William Caswell
2 years ago
$50
Cathy Johnson
2 years ago
$200
Leslie Stancliff
2 years ago
$200
JOhn Erickson
2 years ago
$100
Robert Spangler
2 years ago
$100
Landen Reddington
2 years ago
$1,000
Bob & Sue Coulter Coulter
2 years ago
$290
Mike Whitmore
2 years ago
$100
Patti Anderson
2 years ago
$100
Claudia Hulbert
2 years ago
$100
Jeffrey Thomas
2 years ago
$100
Darwin Dunham
2 years ago
$250
Marjorie Pidcock
2 years ago
$200
Thomas Tanner
2 years ago
$500
Robert Spangler
2 years ago
$500
Kayla Jeffers
2 years ago
$50
Cynthia Jeffers
2 years ago
$100
Richard A Clapp
2 years ago