Send LCPA Instrumental Music Program to Spain

Verified Non-Profit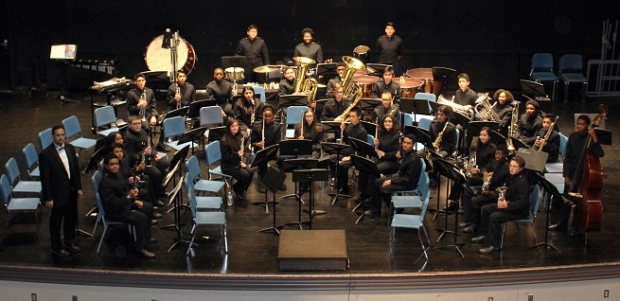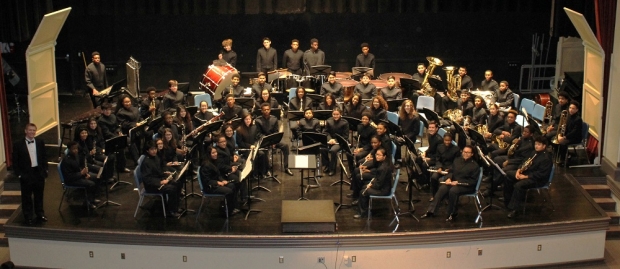 The Description
In March of 2018, the Lincoln College Preparatory Academy (LCPA) Instrumental Music Program will have the opportunity to perform in Seville, Spain. In order to make the trip affordable for our students, we need YOUR help!
LCPA Instrumental Music is a world renowned music program. Within the last 5 years we've been invited to play in China, Orlando and at Carnegie Hall (twice) just to name a few. 
Although LCPA is not a school of means, we consistently rank at All-District (includes most area districts) and State competition, our Wind Ensemble earning a "1" rating for the last 21 years in a row and consistently have individual performers who make All District and State ensembles. To see our current MSHAA rankings, and other great information about our program, visit our LCPA Instrumental Music website. Additionally, LCPA is a Blue Ribbon School and has been ranked the #1 Public High School in Missouri two years in a row! 
This is an opportunity of a lifetime for our hard working students. Not many of our students have had the opportunity to travel abroad, some have never been outside the Kansas City metropolitan area. 
 The cost of the trip is $2,800 per student. Our goal is to raise enough money to bring the cost down to $500 per student. We will be in Spain a total of 6 days, 7 nights. The destination itinerary is as follows: 
| | | |
| --- | --- | --- |
|   |   |   |
| DAY | 1 | : DEPARTURE FROM KANSAS CITY |
| DAY | 2 | : ARRIVE MALAGA - GRANADA AREA (1 NIGHT) |
| DAY | 3 | : GRANADA - SEVILLE AREA (2 NIGHTS) |
| DAY | 4 | : SEVILLE - CONCERT PERFORMANCE |
| DAY | 5 | : SEVILLE - CORDOBA - TOLEDO AREA (2 NIGHTS) |
| DAY | 6 | : TOLEDO - CONCERT PERFORMANCE |
| DAY | 7 | : DEPARTURE FROM MADRID |
In addition to the two performances, our trip to Spain will be an enriching cultural experience. Some of the planned tours include, La Capilla Real de Granada, stroll through the old Moorish quarter, the Albaicín, the Alhambra, Spain's finest display of Moorish architecture, a walking tour through Seville's Barrio Santa Cruz, the Reales Alcázares,  Juderia, Córdoba's ancient Jewish quarter, the historic city of Toledo, capital of La Mancha and Toledo Cathedral, and much more. The days are packed with educational enrichment. 
You can also see the great work of our music program directly on our YouTube channel: click here.
LCPA Instrumental Music Boosters is a 501c3, all donations are tax deductible. 
Back Up Plan
We keep working. PledgeCents is just one of several fundraisers we are doing. Our students, parents and faculty are working hard in a myriad of ways to earn our way to Spain. Our goal is to make the final cost of the trip $500 per student. 
No Updates
About the Creator

We are a 501c3 dedicated to the success of the Lincoln College Prep Instrumental Music program in Kansas City, MO. We are a Blue Ribbon School and rated the #1 public high school in the state of Missouri.
Investments (28)
$25
Patrick Weber
11 months ago
$26
ANGELA LIVINGSTON
11 months ago
$103
Carrie Kolwyck
1 year ago
$50
Nathan Younger
1 year ago
$25
Gordon N Kendall
1 year ago
$25
Randall Schaetzl
1 year ago
$103
Melissa Eichman
1 year ago
$26
Bethany Carmellini
1 year ago
$35
Brian C Forney
1 year ago
$100
Elizabeth B Turnage
1 year ago
$100
Elizabeth Rosin
1 year ago
$26
Sarah Williams
1 year ago
$26
Casandra J Kelly
1 year ago
$5
Stacey Ragsdale-Moore
1 year ago
$5
William Kriege
1 year ago
$26
Winifred Jamieson
1 year ago