This Cause Has Ended
| | |
| --- | --- |
| Launched | Feb 28, 2017 |
| Ends | May 29, 2017 |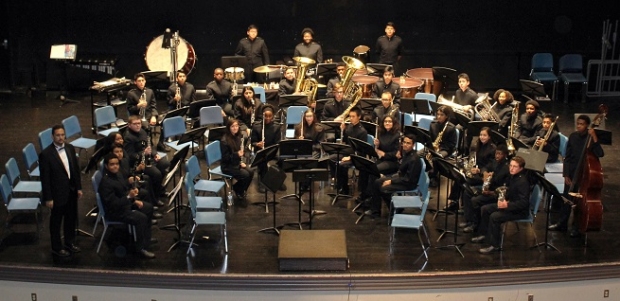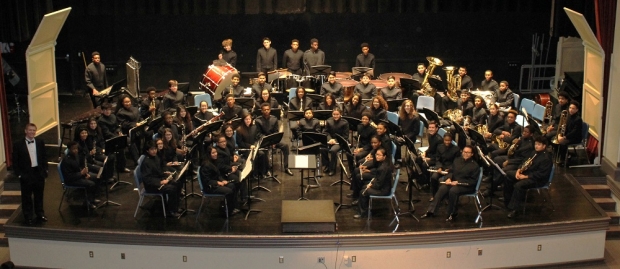 This Cause Has Ended
| | |
| --- | --- |
| Launched | Feb 28, 2017 |
| Ends | May 29, 2017 |
$2,129
In March of 2018, the Lincoln College Preparatory Academy (LCPA) Instrumental Music Program will have the opportunity to perform in Seville, Spain. In order to make the trip affordable for our students, we need YOUR help!
LCPA Instrumental Music is a world renowned music program. Within the last 5 years we've been invited to play in China, Orlando and at Carnegie Hall (twice) just to name a few. 
Although LCPA is not a school of means, we consistently rank at All-District (includes most area districts) and State competition, our Wind Ensemble earning a "1" rating for the last 21 years in a row and consistently have individual performers who make All District and State ensembles. To see our current MSHAA rankings, and other great information about our program, visit our LCPA Instrumental Music website. Additionally, LCPA is a Blue Ribbon School and has been ranked the #1 Public High School in Missouri two years in a row! 
This is an opportunity of a lifetime for our hard working students. Not many of our students have had the opportunity to travel abroad, some have never been outside the Kansas City metropolitan area. 
 The cost of the trip is $2,800 per student. Our goal is to raise enough money to bring the cost down to $500 per student. We will be in Spain a total of 6 days, 7 nights. The destination itinerary is as follows: 
| | | |
| --- | --- | --- |
|   |   |   |
| DAY | 1 | : DEPARTURE FROM KANSAS CITY |
| DAY | 2 | : ARRIVE MALAGA - GRANADA AREA (1 NIGHT) |
| DAY | 3 | : GRANADA - SEVILLE AREA (2 NIGHTS) |
| DAY | 4 | : SEVILLE - CONCERT PERFORMANCE |
| DAY | 5 | : SEVILLE - CORDOBA - TOLEDO AREA (2 NIGHTS) |
| DAY | 6 | : TOLEDO - CONCERT PERFORMANCE |
| DAY | 7 | : DEPARTURE FROM MADRID |
In addition to the two performances, our trip to Spain will be an enriching cultural experience. Some of the planned tours include, La Capilla Real de Granada, stroll through the old Moorish quarter, the Albaicín, the Alhambra, Spain's finest display of Moorish architecture, a walking tour through Seville's Barrio Santa Cruz, the Reales Alcázares,  Juderia, Córdoba's ancient Jewish quarter, the historic city of Toledo, capital of La Mancha and Toledo Cathedral, and much more. The days are packed with educational enrichment. 
You can also see the great work of our music program directly on our YouTube channel: click here.
LCPA Instrumental Music Boosters is a 501c3, all donations are tax deductible. 
If we do not meet our goal...
We keep working. PledgeCents is just one of several fundraisers we are doing. Our students, parents and faculty are working hard in a myriad of ways to earn our way to Spain. Our goal is to make the final cost of the trip $500 per student. 

LCPA Instrumental Music Booster Club
Instrumental Music Booster President, Lincoln College Preparatory Academy Instrumental Music Program
We are a 501c3 dedicated to the success of the Lincoln College Prep Instrumental Music program in Kansas City, MO. We are a Blue Ribbon School and rated the #1 public high school in the state of Missouri.

Lincoln College Preparatory Academy Instrumental Music Program View All Causes
Kansas City, Missouri
The tradition of excellence associated with Lincoln Prep's band program began nineteen years ago. Starting with 32 students, the band started developing a performance based college prep curriculum. In the high school, we divide into Symphonic Band and Wind Ensemble. Our bands received their first district and state medals 27 years ago. The Wind Ensemble has received a State Championship "One" Rating, with a perfect score, for the last 21 years.

Our Jazz Band also earns its share of trophies, soloist awards, and First Place Championships. Each year, our instrumental soloists increase their number of District and State Championship medals. Since 1996, we have had 164 members make one of the All‑District Bands and 41 members make All-State Band, 10 members receiving first chair All-State honors.

Yearly, our band students receive college scholarships and consistently receive some of the highest ACT scores earned at Lincoln. We even had 20 students perform in the Robert Altman movie, Kansas City. In the middle school, our younger band members prepare for all this activity by mastering the essential music fundamentals and performance skills necessary for quality musicianship.

Winifred Jamieson

William Kriege

Stacey Ragsdale-Moore

Casandra J Kelly

John Church

Sarah Williams

Elizabeth Rosin

Joy Gregg

Elizabeth B Turnage

Ruth Church

Brian C Forney

Bethany Carmellini

Melissa Eichman

Anonymous

Randall Schaetzl

Tony Donley

Justin Zuiker

Heather Curry

Gordon N Kendall

Julie Metzler

Megan Carman

Anonymous

Susan marquis

Nathan Younger

TERESA GAINES

Carrie Kolwyck

ANGELA LIVINGSTON

Patrick Weber