Solar Cup: Engineering for High Schoolers

Verified Non-Profit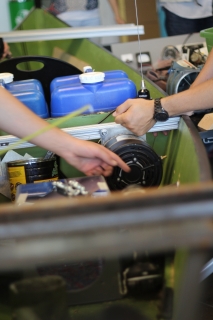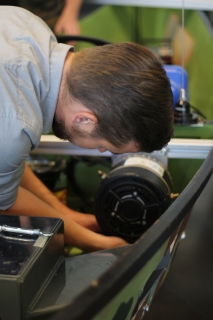 The Description
With these funds I will...
I will continue to develop the Solar Engineering program at High Tech High North County. HTHNC is a public charter high school in San Diego county that focuses on project based learning. The solar engineering program is being developed to provide in-depth knowledge of relevant physical, chemical and engineering systems with a strong emphasis on design. Through this endeavor High Tech High North County students have the opportunity to experience the important role alternative energy engineering has in our world.
The funding requested in this proposal will support the continued development of the program, as well as provide necessary materials and equipment for the school to participate in the Southern California Metropoloitans Water Districts Solar Cup. This year the students have decieded to enter an innovative jet boat design, a design never attempted before in Solar Cup. The all grade level Solar Engineering program needs:
2 Solar Panels ($1,100)

2 Batteries ($390)

PVC Water Intake and Output Systems ($325)

Cabling ($150)

Sealant/Adhesives ($45)
9th Grade Physics Instructor Kurt Schwartz and 12th Grade Engineering Instructor Jacob Bagnell, have created this extracircular class to address issues of engineering, alternative energy, alternative transportation, conservation, and sustainability.
In conjuntion with building the solar boat, the students have adopted and promoted to raise funds for the Wounded Warrior Project, the students have solicited donations for every lap completed in the endurance competition to race awareness for the Wounded Warrior Project.
The Metropolitans WAter Distric Solar Cup race, a competition of over 40 Southern California high schools will compete in both speed, distance and design competitions. This competition is a seven month program, with over 800 high school students learn about conservation of natural resources, electrical and mechanical engingineering, problem solving and project management.
Teams are required to submit two technical reports and create a water conservation public service message, in addition to designing and building the solar powered boat. Past participating students have said that participating in Solar Cup encouraged the to go to college, and purse careers in engineering and environmental sciences.
Back Up Plan
If we don't reach our entire goal we will...
Scale down and participate in fewer competeions and take a slower pace to realize our goals.
No Updates
About the Creator

I am a passionate educator, in love with Physics and Solar Engineering. I am passionate about helping students develop critical thinking skills and a love for science.
Investments (16)
$30
Timothy J Dols
9 years ago
$100
Adam Sandelovsky
9 years ago
$100
Colleen Ebbitt
9 years ago
$10
Ziva Florjanc
9 years ago
$10
Aljaz Andrejas
9 years ago
$10
Morgan Intrator
9 years ago