| | |
| --- | --- |
| Launched | Aug 10, 2017 |
| Ends | Sep 22, 2017 |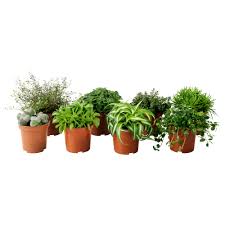 | | |
| --- | --- |
| Launched | Aug 10, 2017 |
| Ends | Sep 22, 2017 |
$0
With these funds I will...buy starter plants, soil, pots, fertilizer and watering cans. I would love for the students to have some ferns, cactus and maybe even a few flowers.My goal would be for the students to be able to work with a small group and plant something so they can observe and take of throughout the year. I hope to get a variety of easy to grow indoor plants so the students can see how they are alike and how they are different. 
If we do not meet our goal...
If we do not reach our goal I will purchase...whatever plants I have with the funds. 
Suggested Investments
10
Supplies
every $10 will help us grow our classroom garden
Invest $10

Heather Lincoln
5th grade math and science teacher, George W. Nebinger School
Hi! My name is Heather Lincoln and I am a fifth grade math and science teacher at the school district of Philadelphia.

Philadelphia, Pennsylvania
The mission of Nebinger School is to provide a high quality education that prepares, ensures, and empowers all Nebinger students to achieve their full intellectual and social potential.