We Need Headphones In Our PPCD Class!

Verified Non-Profit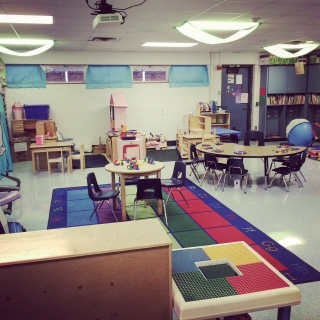 The Description
With these funds I will...
With your help I will purchase around the ear headphones that are the correct size for my students. At this time, we only have a few headphones that are either too small or don't have sound in both ears.  My young, special needs students are very sensitive to noises and how things feel and fit. My students use headphones for different reasons. Some of my students with Autism are sensitive the noises in the classroom, so we use around the ear headphones to help reduce the ambient noise of the classroom. Some students require headphones to allow them to focus on content delivered by computer.
These age and size appropriate headphones will allow my students to focus on the content of what they are hearing, instead of being bothered by uneven sound in some of our headphones or their headphones slipping off of their small heads.
I would like to be able to purchase a set of 12 around the ear headphones that are specifically sized for young students. These headphones also have a volume control feature that will allow my students to get the noise input that they can handle. The twelve headphones will give us enough headphones for computer and iPad use, as well as noise cancellation.
I wish to purchase 12 Califone Stereo Headphones. The headphones are $16.95 each. I have included a link to Discount School Supply with the specifications of the headphones.
http://www6.discountschoolsupply.com/Product/ProductDetail.aspx?product=30912&Category=
Back Up Plan
If I do not meet my goal I will purchase...
as many headphones as the funds will allow. We will consider ourselves lucky to have just one new set of headphones to share in our classroom.
No Updates
About the Creator

I teach the Preschool Program for Children with Disabilities class at an awesome elementary school in Texas. My students are ages 3-5 with many different disabilities.