We Code, Do You?

Verified Non-Profit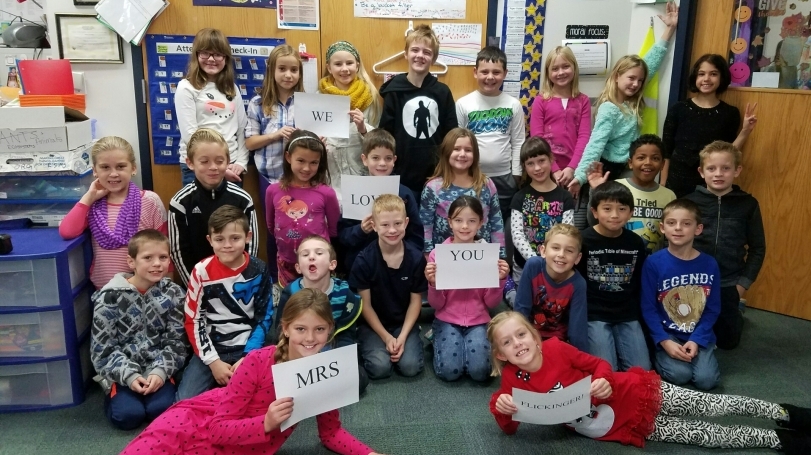 The Description
CW students are eager to learn and I want to give them the materials that they need in order to keep that positive school attitude.  Due to this excitement for learning, we have created a new program at our school- STEM. Pre-K through 8th grade students are participating in hands-on learning projects based on science, technology, engineering and math. This is now a regular special along with PE, art, and music. We are thrilled that our students are given this unique opportunity and I am very proud to be the STEM teacher!
With these funds I will  purchase the classroom pack hour of code robot special so we will have enough robots to use during our daily STEM classes.  To run the robots we will need 3 more iPads with protective cases.  I will also purchase a membership to Kodable so our students from Y5-5th grade can learn how to code.   This program is an excellent, fun, and easy to use resource for all of my technology classes.  It teaches computer science to today's students who will soon be tomorrow's innovators.  To learn more about these products go to https://store.makewonder.com/#/education and https://www.kodable.com/.
Thank you for your support for our Learning Lab!!!
Back Up Plan
If we do not reach our goal I will purchase... a smaller number of robots and iPads.
Fundraiser Updates (4)
Tech Centers
January 26, 2018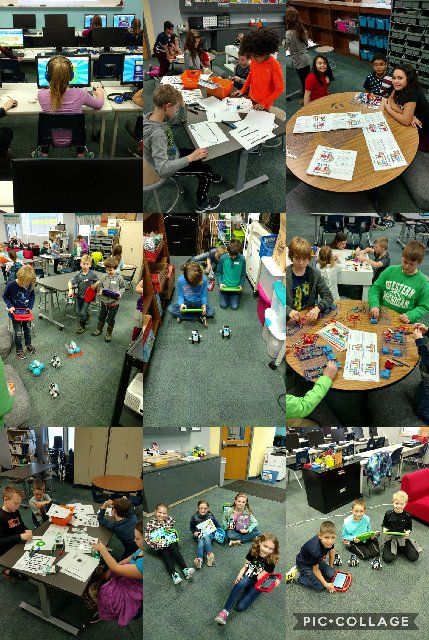 TECH CENTERS because of you donations- THANK YOU!
January 26, 2018
1st-5th grade students are working through 7 stations. One station per day when they come to the learning lab- Keyboarding, Word Processing Skills, Kodable, Ozobot robots, Coji robots, Lego STEM building and Snap Circuits. My K/Y5 learned how to use a Coji robot, mouse skills, and arrows on the keyboard. We are having so much fun! YES I LOVE MY JOB and these smiles!
THANK YOU FOR YOUR DONATIONS!!! :) If you have Facebook- check out our learning lab page to see pics of all of our fun.
https://www.facebook.com/CWLearningLab/?view_public_for=141284313291616
WooHoo! What a great day! :)
December 7, 2017
WOW- my grant was fully funded today! Yes, I cried tears of joy. I am so happy and excited to see the students with our new robots. They will be thrilled. We have used a free sample version of Kodable this week and the kids LOVE it. They get so sad when they get to the end of the challenges and can't go any farther. NOW we will have a membership and they can code as much as they want. :)
Thank you to everyone who made this learning lab dream possible!!! Love, Mrs. Flickinger
THANK YOU!
November 29, 2017
Thank you to the many parents who stayed up WAY passed my bedtime to make sure that we had enough Facebook Shares. I really appreciate you!!!
Thank you to the many students and parents who donated even $1 to help us get the most new investors. You are the best!
Thank you all for participating in GIVING TUESDAY! I can't wait to order robots for our learning lab!
Love, Mrs. Melissa Flickinger
About the Creator

I am the STEM/ Technology teacher at Chandler Woods Charter Academy in Belmont, MI. This is my 20th year of teaching and each day is more challenging and exciting. I teach STEM and Technology to more than 700 students in grades Y5-8th grade. I have a passion for STEM projects, teaching students coding, and watching them learn problem solving skills. I am always looking for new and creative resources for my learning lab to increase students' love of learning and exploration.
Investments (48)
$25
manikandan sundararajan
11 months ago
$750
PledgeCents Team
11 months ago
$5
Beth A Myckowiak
11 months ago
$5
Beth A Myckowiak
11 months ago
$5
Beth Myckowiak
11 months ago
$1
Leila Vereecken
11 months ago
$2
Robert Forton
11 months ago
$100
Jennifer Stoufer
11 months ago
$1
Melissa Flickinger
11 months ago
$1
Melissa Flickinger
11 months ago
$2
beth myckowiak
11 months ago
$5
Beth A Myckowiak
11 months ago
$5
Beth Myckowiak
11 months ago
$5
Matt Myckowiak
11 months ago
$20
Joel Jefferis
11 months ago
$30
Julie Aukett
11 months ago
$20
Melinda Koert
11 months ago
$5
Beth Myckowiak
11 months ago
$5
Beth Myckowiak
11 months ago
$45
Janelle Proos
11 months ago
$15
Colleen Bishop
11 months ago
$4
Katelyn Flickinger
11 months ago
$4
Heather Vereecken
11 months ago
$4
Melissa Bishop
11 months ago
$4
Grandpa Bishop
11 months ago
$4
Lauren Flickinger
11 months ago
$4
Don Flickinger
11 months ago
$4
Melissa Flickinger
11 months ago
$20
Lisa DeLano
11 months ago