Help Save Nonfiction Studies!

Verified Non-Profit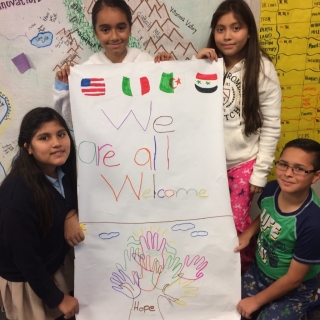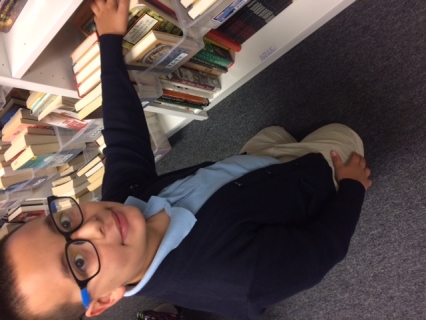 The Description
My kids are millionaires. In word count, that is. 25% of my sixth graders are past 1 million words read this year and the rest are well on their way! At our school, a love for reading is part of the culture, and our innovators jump at the chance to read the latest novel. My students don't need more books to develop their reading passion, they need more books to sustain the passion and they require a variety of texts to broaden their horizons. I am raising money to not just stock my library, but to fill it with engaging, relevant, and fascinating NONFICTION reads.
I teach Nonfiction Studies at KAI and one of my mottos is "Read to Learn Anything...Literally." Sadly, the motto has not yet been internalized by my students because I haven't been able to provide them with the books they need. Curiosity can lead us to wonderful destinations, yet without the proper resources the path is dimly lit. My kids need more informational books at their reading level so that they can take action on their curiosity and become well-rounded, passionate, intellectual, and independent life-long learners. Help me SAVE NONFICTION STUDIES by donating as much money as you can. Your generous contribution will go towards memoirs, biographies, autobiographies, current event magazines, and (my personal favorite) history books.
I promote travel and adventure as a means to understand and empathize with human nature, including history and culture, but because travel is not a current reality for many in our East LA community, nonfiction books must be the solution!
Click here and here to get an idea of the types of books I will purchase. If you would like to make a suggestion, I would love to hear it. Email me at mbentson@kippla.org.
Back Up Plan
If I do not meet my goal I will still purchase as many nonfiction books that I can! Anything helps.
Fundraiser Updates (1)
Books Purchased
May 3, 2017
A whopping 31 books have been purchased for my classroom library! THANK YOU to all investors who helped make this happen!
About the Creator

Investments (4)
$103
Norman R Bentson
1 year ago