Help Us Get To EurekaFest!

Verified Non-Profit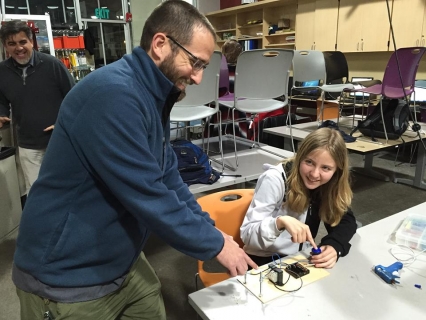 The Description
This fall High Tech High was awarded a grant by Lemelson-MIT InvenTeam to create an animal welfare containment and notification system, basically a newly designed system for electric fences. High Tech High is one of only 15 high schools nationwide to have been selected as an InvenTeam this year. 
Our team, Current Invents, is working on developing a system that will not only detect a break or fault in an electric fence, but tell you precisely where it is. Our final plan is to create a way for electric fence owners to receive notifications, whether through text, email, or push notification via an app we develop. Another goal we hope to achieve is to design a better electric fence altogether, one that is much less likely to fail or break in the first place.
In June, our InvenTeam will showcase a prototype of our invention at EurekaFest at MIT in Cambridge, Mass. EurekaFest, presented by the Lemelson-MIT Program, is a multi-day celebration designed to empower a legacy of inventors through activities that inspire youth, honor role models and encourage creativity and problem solving.
In order for our team to make it to EurekaFest to showcase our final project, we need to raise money so each student has the opportunity to make the trip. This trip will give our students a once in a lifetime chance to present an original invention in front of many esteemed engineers at one of the most prestigious schools in the country! Not only will they be showcasing their project, but will also be interacting with other high school Inventeams as well. By donating to our project, you will be contributing to the development of engineering to adolescents as well as promoting STEM learning in the classroom! Thank you! 
Thank you for your continued support!
Back Up Plan
If we do not reach our goal, we'd still like to thank any and all our supporters! We will still plan to use all donations toward the trip!
Fundraiser Updates (1)
We're Going To Be On The News!
March 9, 2015
We just found out that we're going to be on the 6:30 news for CBS 8 in San Diego! Since this cause is our first foray into PledgeCents, we set our goal for a very modest portion of our full $12,000 travel goal. We've now revised our goal here to reflect our total goal in hopes that the publicity can send all the kids to Cambridge in one big campaign. Fingers crossed.
Live Feed: http://www.cbs8.com/story/10363609/cbs-news-live-feed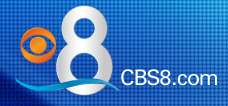 About the Creator

I am extremely passionate about empowering students to design and create projects that do something (i.e. are mechanically or electrically operable) and create an immerse experience for the end user. However, as a licensed electrical engineer (and geek) I am equally passionate about students building a strong base of science skills and being able to apply them in real life. I lean heavily on the principles behind Project Based Learning, constructivism, and the design principles of High Tech High.
Investments (6)
$200
John Castellaw
5 years ago
$25
Reynoso Family
5 years ago
$100
SHELLEY FARRELL
5 years ago
$20
Scott Swaaley
5 years ago
$50
Byron Steiner
5 years ago