This Cause Has Ended
| | |
| --- | --- |
| Launched | Apr 20, 2017 |
| Ends | May 20, 2017 |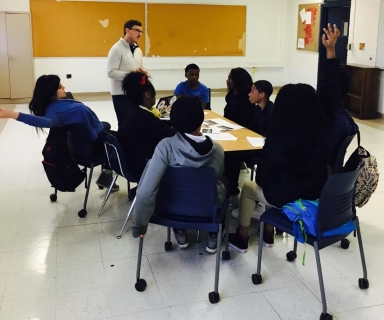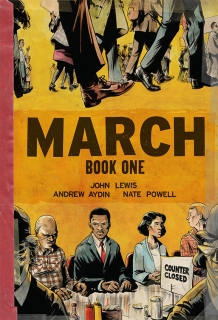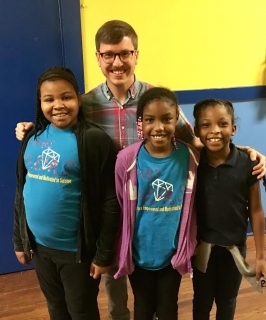 This Cause Has Ended
| | |
| --- | --- |
| Launched | Apr 20, 2017 |
| Ends | May 20, 2017 |
$1,066
With these funds I will purchase a copy of March: Book One by John Lewis to give to each of my students in 3rd through 8th grade at the five Achievement Schools.
This year, the highest achieving students in 3rd to 8th Grade at each school became the Socratic Scholars. They have participated in a year-long social justice oriented class and are currently completing community empowerment projects.
They have received no formal grades or credit for their hard work this year and I want to appreciate them at their end of year awards ceremony with a certificate and a book.
March: Book One is a vivid, first-hand account of John Lewis' lifelong struggle for civil and human rights (including his key roles in the historic 1963 March on Washington and the 1965 Selma-Montgomery March), meditating in the modern age on the distance traveled since the days of Jim Crow and segregation. 

In March, a true American icon teams up with one of America's most acclaimed graphic novelists. Together, they bring to life one of our nation's most historic moments, a period both shameful and inspiring, and a movement whose echoes will be heard for generations.  
If we do not meet our goal...
If I do not meet my goal I will purchase as many books as possible and give them to the Socratic Scholars! 
Suggested Investments
10
1 copy of March: Book One
$10 buys one copy of March: Book One!
Invest $10
50
5 copies of March: Book One
$50 can purchase copies of March: Book One for 5 students !
Invest $50
100
10 copies of March: Book One
for $100, 10 of my students can receive a copy of March: Book One!
Invest $100

Carl Schneider
Network RTI & Gifted Coordinator , Achievement Schools
After three years teaching at Whitney Achievement Elementary School, Carl is serving as the Network RTI & Gifted Coordinator. In this hybrid role, Carl supports teachers and leaders with implementation of Response to Intervention and provides direct gifted and talented instruction to students. Students in Frayser are underrepresented in gifted programs and the Achievement Schools are committed to promoting access, opportunity, and equity to our highest achieving students.

Memphis, Tennessee
The Achievement School network of schools, part of the Tennessee Achievement School District, are strategically located in the Frayser community just north of Downtown Memphis, TN. The Achievement Schools include Corning Achievement Elementary, Frayser Achievement Elementary, Georgian Hills Achievement Elementary, Whitney Achievement Elementary and Westside Achievement Middle School. Our vision is that every child in Frayser can attend an excellent neighborhood school. Our mission is through mutually enriching relationships with the communities we serve, we will build joyful, college-preparatory neighborhood schools that empower students to know their full possibility, to understand the path to pursue it, and to have the academic and social skills to realize it. While serving over 1,700 scholars the Achievement Schools strive to be excellent, sustainable and neighborhood responsive.

Isabelle Soifer

Amber Huett-Garcia

Danielle Arnold

Lizzy Harris

Brianna Friend

Katie McPherson

Michael Marino

Susan Fleurant

Brenda Goodman

Christopher Limber

Anonymous

ACH User

Anonymous

Kristy Martino

Karen Fisher

Lesley Brown

Emily Dowling

Anonymous

Deana Schneider

Tarvis Williams-Mull

Courtney Menking

Caitlin Ayer

Karyn DeYoung

Tyler Walters

Eric Hansen

Ellen Bryan

Leslie Stiefler

Susan Martin

Lisa Johnson

Don and Sue Fisher

Christine Zeiler