Vinyl Us For Fun

Verified Non-Profit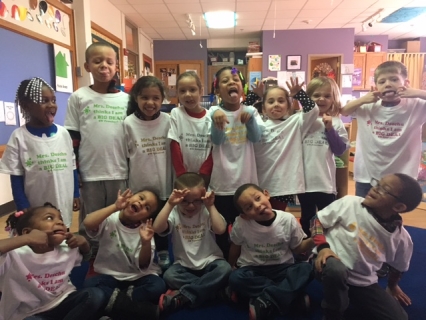 The Description
With these funds I will create a positive learning environment in my classroom.  We will use craft vinyl to decorate our  classroom.  We will also use craft vinyl  to create keepsakes for our families.  Vinyl projects will also be used as positive behavior incentives in my classroom  As the teacher, I will create t-shirts, banners, and yard signs for my students to celebrate their successes.
Items to purchase:
*  10 Blank Yard Signs with stakes 18x24 = $42.39
*  Oracal 12" Rolls Vinyl = $35.11 each ( black, blue, white, gray)
* Oracal 651 Assortment pack 24 = $22.99
*  Heat Transfer Glitter Vinyl Bundle = $39.97
*  Cricut tools craft basic set = $13.72
* Cricut craft mat = $12.01
*  Rincons Heat Press Pillows = $69.65
* Cricut xl scraper = $10.60
XS Gildan child shirt ( admiral blue, purple, kelly green,yellow) = $2.73 (20 shirts)
Back Up Plan
If I do not meet my goal I will purchase I will purchase as many supplies as possible with the funds provided.
No Updates
About the Creator

I am a wife and mother to 3 beautiful children. I am currently in my 16th yr of teaching.