Summer Giving - Back to School Campaign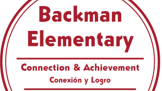 The Description
With these funds I will...Purchase school supplies for students to support our outdoor learning program:
pencils, colored pencils, crayons, clipboards, notebooks for journaling, dry erase markers.
The goal is to engage kids ln learning outside the classroom through meaningful field experiences on the Jordan River behind our school, in the surrounding mountains or a venue in our community. We want to make learning come alive!
Back Up Plan
If we do not reach our goal I will purchase as many supplies as possible with available funds raised.
No Updates
About the Creator
2021 Summer Giving - Back to School Supply Drive for Backman Elementary in Salt Lake City.
Investments (15)
$25
Zahira Thillet
1 month ago
$25
Krishna Pasumarthi
1 month ago
$15
Margaret Arzumann
1 month ago
$50
Brett Johanson
1 month ago
$30
Megan Perazzo
1 month ago
$50
Linda Sampson
1 month ago
$20
Karen Denning
1 month ago