| | |
| --- | --- |
| Launched | May 17, 2017 |
| Ends | Jul 01, 2017 |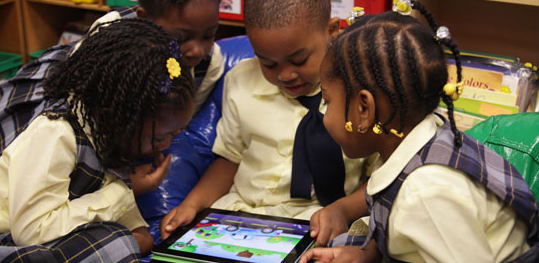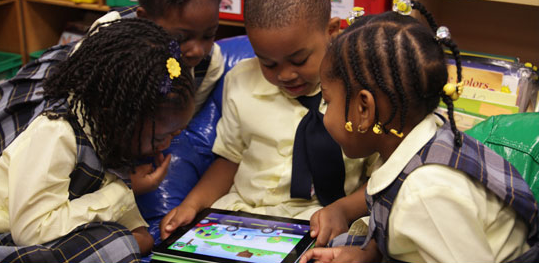 | | |
| --- | --- |
| Launched | May 17, 2017 |
| Ends | Jul 01, 2017 |
$0
It is critically important that my students have daily access to high quality technology in order to successfully prepare for the 21st Century. Without daily access, my students aren't able to take advantage of the amazing digital opportunities that are available to them. This includes everything from high quality content that helps them improve their reading fluency to programs that promotes computer programming skills. These are just a few of the reasons why I want to purchase a Chromebox Bundle for my students.
With Chromeboxes we are able to turn any monitor into an internet connected device. By having Chromeboxes in our classroom, my students will have daily access the internet and all of the learning apps that they normally use in the computer lab only once a week. This will allow them to have a high quality technology center in the classroom for the first time. Through Best Buy Education I can purchase a Chromebox Bundle for my students at a discounted rate and also receive free shipping. This Chromebox Bundle will provide our classroom with access to the following items:
- Education Chromebox 2GB - 16GB SSD (Quantity 10)
- Acer - 21.5" LED Monitor (Quantity 10)
- USB Keyboard and Optical Mouse (Quantity 10)
- 6' 4K Ultra HD HDMI Cable (Quantity 10)
Your generous investment to our fundraiser will open a world of opportunities for my students that they will not soon forget. If you are not able to make an investment today, please still consider sharing this through your social media channels as it increases the likelihood that we reach our goal.
Here is the breakdown of our goal of $3,372.00 (rounded up to the nearest dollar) for the Best Buy Chromebox bundle
| Best Buy Chromebox Bundle - 10% discount (x1) | $2,764.60 |
| --- | --- |
| PledgeCents partner product sourcing & logistics | $337.20 |
| PledgeCents fulfillment & labor | $168.60 |
| WePay payment and processing fee | $101.16 |
| Total goal amount | $3,372.00 (rounded up to the nearest dollar) |
The amounts calculated above are used to ensure the fundraising goal covers all fees. Actual fees will be calculated and collected on a per transaction basis, therefore total amounts may vary once the fundraiser ends. Calculated fees consist of a 10% sourcing fee, 5% fulfillment & labor fee and 3% processing fee.
If we do not meet our goal...
I will purchase as much of the Chromebox bundle that I can for our students so they don't miss out on this technology that we need.

Kim Pond
Teacher: English Language Arts, Durant High School
Greetings and blessings! I am a teacher at Durant High School in Plant City, FL (GO COUGARS!) and believe that, in my 4th year as a teacher, I have found my niche: EdTech apprentice, supporter, and practitioner. I PASSIONATELY believe in the power of technology to transform education for students all over the world. I SINCERELY believe in its ability to offer equitable education despite a student's socioeconomic background and personal experiences. I STEADFASTLY believe that ANY technology that I use is only as meaningful for my students as the depth of knowledge that I have in its implementation. I ZEALOUSLY believe that technology allows for ownership over the PROCESS of learning so that gains in learning are aligned with the development of a "Growth Mindset": an education of the heart , mind, and spirit.

Plant City, Florida
Durant High School opened its doors in August 1995. Under the leadership of the first principal, Ron Frost, the school made great academic and athletic gains. Ron Frost was an energetic and enthusiastic leader. Mr. Frost established a strong foundation by presenting a qualified faculty, inspiring students to reach higher, encouraging parents to be active partners in school activities, and requiring the best everyone had to give. He truly believed that this school was a place where students should "pursue their dreams."

This philosophy has been paramount to the success of Durant. Principals, Sherri Sikes (19971999), Joe Perez (1999-2004), and Pam Bowden (2004-present) have remained committed to Durant's guiding philosophy and have continued to inspire both faculty members and students to "pursue their dreams."