Creating a Maker Space

Verified Non-Profit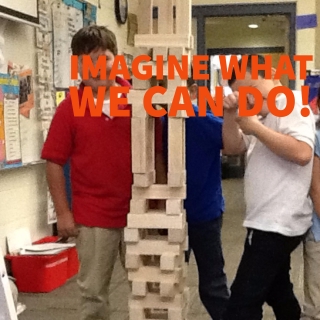 The Description
With these funds I will purchase a 2 Stawbees School Maker Kit. A Strawbees School Kit that contains different types of 2,560 connectors and 1,500 hundred straws, a card deck for creativity or kids can just create on their own.  You can check out the Strawbees School Maker Kit.
The importance of this kit is that can be used in the  STEM/STEAM movement, which Science, Technology, Engineering, and Math or STEAM includes ART.   Many school have maker spaces to allow children to show their creativity.  My school has not implemented STEM or STEAM like many others. 
My school's community is primarily in the Hispanic neighborhood and our students don't have equal access due to our low income families.  This year, I was able to start on transforming my classroom by getting a few computers for the classroom.  I am passionate that my students have the same access to learning as their peers do across town.  This kit will give them one more experience where they can show their creativity more, rather than just using crayons and paper.  Through out their design, I can see where I can incorporate all subjects area.  
Next year, I want to incorporate STEM days with our 3rd graders that them an opportunity to show their learning by creating and design but also use STEM.  F
Back Up Plan
If we do not reach our goal I will purchase individual sets. Strawbees Store. Here is where you can see individual sets. 
No Updates
About the Creator
Inner city school teacher that teaches in the Hispanic neighborhood, who is giving students experiences beyond the classroom wall as well as trying to change student's mindsets with technology
Investments (0)
This Fundraiser Has Ended