Securing Our Future!

Verified Non-Profit
The Description
Bethany Christian School is a Monday through Friday preschool for approximately 100 children ages 18 months through 4 years. We are a program of Bethany Christian Church, a Disciples of Christ congregation. Bethany Christian Church's congregation and school population make up about 350 members who are involved in many different church and school activities throughout the week. We are an active facility Monday through Sunday.
Our beautiful building has been located on Westheimer Road between Eastside Street and Bammel Lane, in the heart of the Upper Kirby area of Houston since 1947. Bethany's proximity to many of Houston's central neighborhoods is convenient to our church and school families and over the years, as Houston's neighborhoods have grown, the area around Bethany has grown as well. Our neighborhood is dense with restaurants, residential high-rise developments, schools, townhomes and office buildings. Our neighboring school, Lamar High School, is home to approximately 3,000 students. Lamar is currently building a new facility on their existing site and their front door will face the Eastside Street side of our building.
While our location in this dense, urban setting is beneficial in many ways, it also presents some challenges. Our open parking lot, located on the south side of our campus with the church and school entry doors, has begun to serve as a pass through for high school students and area construction workers. Our school playground, located in front of our building on Westheimer, is now very visible to heavy street traffic.
In an effort to maintain our safe, secure school and church environment, Bethany Christian Church's safety task force decided that the following measures should be taken: A wrought iron fence will be installed surrounding our back parking lot, privacy screening will be added to our current school playground fence, and improvements will be made to the locks on our front gates. These measures ensure that everyone who visits our building will remain safe and secure for years to come.
We need your help in reaching our goal of increased safety and security. The cost for the measures described above is $50,000.00. Your donation of any size is greatly appreciated. It is only with your help that Bethany Christian Church and School can reach our fundraising goal. All contributions are tax deductible.
The total raised includes $15,175 raised from offline contributions. Thank you!
Back Up Plan
If we do not reach our goal the funds raised will be used accordingly for security measures for our campus.
Fundraiser Updates (4)
Bethany's Beautiful New Fence
April 23, 2019
Thanks to your support, our new fence has been installed and is doing it's job of securing our future! It defines our space beautifully and has already cut down on our pass through traffic tremendously. Thank you for supporting this endeavor for our church and school.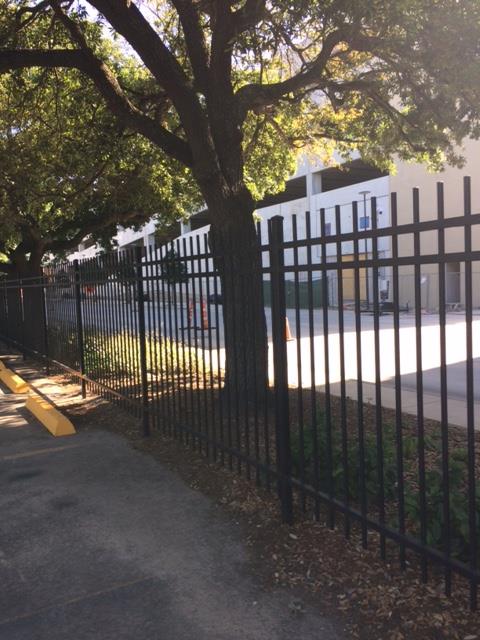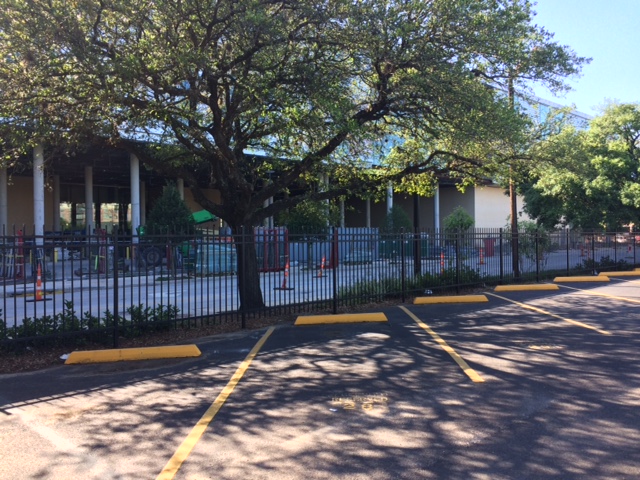 We Are Close!!!!!
February 20, 2019
Dear Bethany Families,
We are getting so close to our $50,000 goal! With 12 days to go until our deadline, we are fast approaching the finish line! Thank you so much for contributing to our campaign. Please continue to share this link with friends and family via email, faceboo and Twitter, as every share makes a big difference and gets us closer to our goal. Thanks so much for all you do! ~Vicki
Getting Closer!
February 8, 2019
Thanks to your support, we are a little over halfway to our fundraising goal after just two weeks! We're at 54% to be exact! You guys have shown amazing support. Please continue to share this link with friends and family, as every share makes a very big difference and helps us reach the next milestone. Have a great weekend and spread the word!!!
Off to a great start!
January 30, 2019
Our fundraiser is off to an amazing start! Thanks to all who have contributed so far, we have reached over $12,000 in just 5 days! Thank you for showing your support for Bethany Christian School and Church. Your support is making a big difference! Please continue to share our initiative with family, friends, and co-workers so that we can ensure our school and church community continues to be a safe environment.
About the Creator
I am fortunate enough to be the Director of Bethany Christian School which is an outreach ministry of Bethany Christian Church. The school was established in 1967 as a Mother's Day Out Program. In 2001 Bethany Christian School became licensed by the Texas Department of Family and Protective Services.

Our program offers a variety of learning experiences that include social, intellectual, physical, spiritual and emotional development. Our philosophy rests on the premise that each child is a unique and special individual with varying interests, needs and abilities. The school is open to all children, regardless of race, religion, color, sex, or nationality. Through daily activities each child will learn new things, while also learning the importance of others and respecting their space.
Investments (80)
$500
Bernadett Peak
4 months ago
$25
Kay Schneider
4 months ago
$250
Nicole Breed
4 months ago
$50
Anabel Thompson
4 months ago
$100
Katherine O Danforth
4 months ago
$225
Stephen B Jones
4 months ago
$500
Chris Sorensen
4 months ago
$750
Amanda Manzur
4 months ago
$100
The Reverend and Mrs. Don Tuttle
4 months ago
$500
Lauren Barker
4 months ago
$75
rachel rosson
4 months ago
$500
Louise Hanna family
4 months ago
$400
Diane C. Sloan
4 months ago
$100
Blanca Silva Solis
4 months ago
$1,000
Anooshea Taghdisi
4 months ago
$200
Sunday Shepherd
4 months ago
$200
Lisa Kalavar
4 months ago
$100
Perdue Family
4 months ago
$250
Alifiya Pareja
5 months ago
$500
The House at Pooh Corner
5 months ago
$100
Laura Lanigan
5 months ago
$250
The Young Family
5 months ago
$500
Anonymous Investor
5 months ago
$500
Ashley Price
5 months ago
$250
James F Blanke
5 months ago
$250
George Najarian
5 months ago
$1,000
Scott Clingan
5 months ago
$100
Deniz and Richard Dishman
5 months ago
$500
Jacqueline Powell
5 months ago
$100
Dora de los Santos
5 months ago
$100
Elizabeth Robinson
5 months ago
$100
Jan Mclaughlin
5 months ago
$500
Richard Hemingway 2908 Mid Lane
5 months ago
$300
Helen Hemingway McLaughlin
5 months ago
$500
Holly Heslep
5 months ago
$500
Heather Conerly
5 months ago
$100
Mary Ann and Terrence Kuhlmann
5 months ago
$1,000
Emily Sheeren
5 months ago
$250
Melanie Savitz
5 months ago
$4,000
The Leeke Family
5 months ago
$500
Curtis Flood
5 months ago
$100
Justin Loweth
5 months ago
$500
Mark Prasarn
5 months ago
$200
Lindsey Gerry
5 months ago
$1,000
The Davey Family
5 months ago
$1,000
The Chang Family
5 months ago
$150
Margaret Mousoudakis
5 months ago
$250
Rachel Patrinely
5 months ago
$100
Stormy Hayes-Knipe
5 months ago
$100
Janice H Donalson
5 months ago
$3,325
Dick Hicks Memorial Fund
5 months ago
$2,000
Kristy and Chris Bradshaw
5 months ago
$1,000
Kathleen and Jeff Zinn
5 months ago
$1,000
Vivian and Bobby Holz
5 months ago
$100
Charles McLeskey
5 months ago
$500
Whitney Bolling
5 months ago
$1,000
Samantha Wood
5 months ago
$250
Courtney Blencke
5 months ago
$100
Jill Germann
5 months ago
$100
Alistair and Amy Barnes
5 months ago
$200
Stephanie McGraw
5 months ago