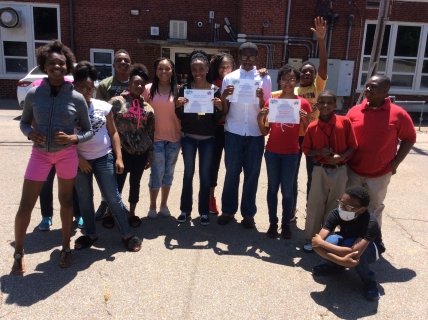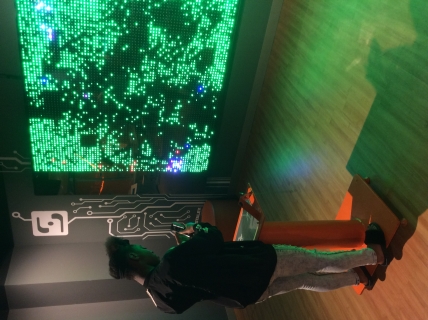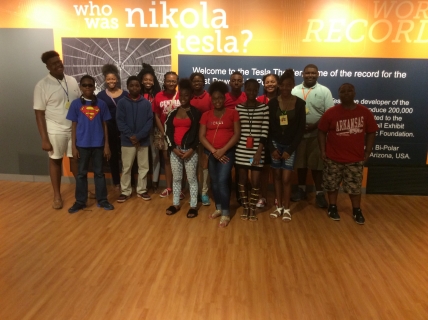 The Description
I am so proud to be returning for my third year as a teacher in Helena-West Helena. Helena is (unfortunately) ranked as the fourth poorest town in the country, and extra money for things like brand new school supplies can be hard to come by for many families. Even though Helena is an impoverished town and has its struggles and challenges, my students are motivated to succeed - and they will, with the right tools! This is where you come in :) Growing up I never had to worry about having everything that I needed to succeed, both before school began and even when school started. My teachers had the supplies and materials that they needed to teach us properly. I hope that we can, together, give the same peace of mind to my students.
With these funds I will purchase consumable supplies such as:
50 binders (for those who have voiced that they cannot afford them)
50 dividers 
Box of 144 pencils (x5)
I will purchase science supply kits for engineering/STEM experiments that align with the Next Generation Science Standards. I strongly believe in hands-on learning, and we have very little funding. These supply kits are necessary to keep up with our counterparts!
Flinn Scientific: Gases and Gas Laws Package
Flinn Scientific: Chemical Bonding Package (x3)
Flinn Scientific: Atomic and Electron Structure Package
Flinn Scientific: Electron Capture and Photosynthesis (x2)
Flinn Scientific: Chemical Reactions Package (x2)
Flinn Scientific: Duckweed Population Study (x2)
Flinn Scientific Digital Thermometers (15)
Back Up Plan
I will purchase the consumables first, and hopefully be able to purchase our STEM kits as well!
Fundraiser Updates (1)
5 Days Remaining!
July 27, 2017
With 5 days remaining, we have reached 76% of our goal! I can't believe the generosity of those around me. I am so thankful and excited to be able to give my students everything they need for the upcoming school year. If you know of any additional way that we can reach our goal before the deadline, please don't hesitate to let me know!
About the Creator
I am so excited to be entering my third year as a teacher! I am still teaching in Helena-West Helena, Arkansas, and am looking forward to an exciting year of learning and making gains every day.
Investments (31)
$100
Toni Schiller
10 months ago
$26
Leslie McAndrew
10 months ago
$50
Glenda Riddle
10 months ago
$100
DrJean Wilcox
10 months ago
$50
Kathy Egloff
10 months ago
$52
Lynne Evand
10 months ago
$52
Kathleen F. Norwood
10 months ago
$133
Kristi Lamb
10 months ago
$10
Jillian Fohs
10 months ago
$25
Chintan Desai
10 months ago
$103
Jeff Temple
10 months ago
$103
Lynn Cottle
10 months ago
$25
Alyson Richardson
10 months ago
$10
Taylor Cottle
10 months ago
$21
Tory Cottle
10 months ago
$15
Ben Sullivan
10 months ago
$5
Morgan Chafin
11 months ago
$26
Shelly O'Neill
11 months ago
$10
Erin Elizabeth ONeill
11 months ago
$50
Austin Warren
11 months ago
$52
Agnes Warneford-Thomskn
11 months ago
$10
Erin Collier
11 months ago
$21
Laureina Toler
11 months ago
$10
Carol Thomas
11 months ago
$5
Erica Kontson
11 months ago
$103
Laura Wooldridge
11 months ago