Ms. Peace's Classroom Supplies!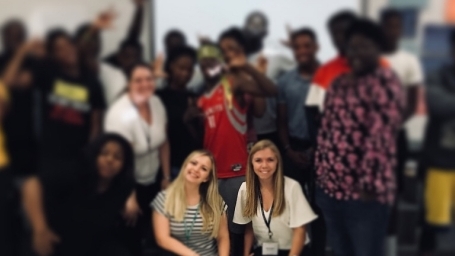 The Description
After completing Teach for America's - 2018 Delta Institute I will be responsible for my very own classroom! I can't wait to decorate and meet my students and their families. One of the biggest hurdles that students in high need schools face is a lack of the necessary materials that are needed daily. It makes it infinitely more difficult for students to take part in activities and classwork when they do not have basic supplies.
To get the year started off right, I will use the funds that I raise to purchase the startup supplies needed to welcome my students to a classroom that is clean and stocked full with materials. This will allow me to provide the required supplies to students that otherwise would not have them. I will also purchase copy paper to ensure that I can provide my students with high quality learning materials, whether that is exit tickets, independent activities, or homework. Thank you so much in advance for supporting me and my students at the beginning of this exciting journey.
Every dollar I receive will be put towards classroom supplies so anything you can contribute really will make a difference for my first year. I want to make a great impression and a lasting impact on my first group of students and letting them know that they have a community that supports them both near and far will definitely get us on the right track. Here is a complete list of the materials that your generous investment will help provide for the students of my very first classroom:
Also, since I believe a love for reading is essential for young learners, it is my hope to provide my class with a colorful, comfortable rug (for read-alouds and independent reading time) as well as a well-stocked library full of books (whether new or used)!
Back Up Plan
If we do not reach our goal I will purchase the priority supplies my students need to be successful and to keep my classroom functioning! 
No Updates
About the Creator

As many of you know, I had the amazing opportunity this past year to work with young moms and their babies in the social services sector, but pretty early on I knew my heart was in education which is why I accepted a position as a Secondary English Teacher through Teach for America.

In less than a month, I will have my own classroom at Colleton County High School in Walterboro, South Carolina! I could not be more excited, as I got to teach summer school this summer in Mississippi and fell in love with teaching and my students. I know I will be able to support and love all of my students just because I love what I am doing, but I've also learned a big part of supporting students learning is ensuring that they have everything they need. This is where I will need some additional support! Many students come to school without all of their school supplies, hungry bellies, etc., and I want to make sure my students are equipt with everything they need to reach their highest potential in my class. I will be so grateful for anything anyone can give that can make my classroom a safe, home away from home that students can focus on learning in!
Investments (0)
This Fundraiser Has Ended