Learners on Fire with Kindle Fire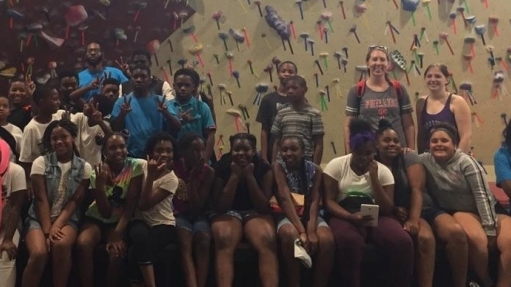 The Description
With these funds I will get a set of Kindle Fire tablets for my students to get engaged in online learning programs that can help develop skills on their level while actively engaging. 
Back Up Plan
If we do not reach our goal I will purchase as many Kindle Fires as I can. We greatly appreciate any help that we can get!
Fundraiser Updates (4)
Thank you!
December 6, 2019
Thank you all for the generous donations so far. We have $333 more to go!
Thank you!
December 4, 2019
Giving Tuesday may be over but we are just $358 away from the goal. My students and I greatly appreciate the support we have received so far!
Thank you!
December 3, 2019
Theres still time left to help us complete this fundraiser for #givingtuesday !
Thank you!
December 3, 2019
Thank you so much to my two investors so far and everyone who has shared the page! My students and I appreciate you!
About the Creator

I am a special education teacher in Wilmington, DE. I have worked for the past 4 years in Wilmington in Title 1 schools. I love to use technology in my classroom and make learning hands on.