Add STEAM to Online Learning with Gizmos
The Description
With these funds I will purchase 6 months of Explore Learning Gizmos for our senior high school. Our science teachers (14) are struggling to approximate a real science experience in the virtual setting. Gizmos offers a unique investigative experience that our students are missing out on while we are in an Online learning environment. We have piloted many Online simulations and this one is hands down the best way to supplement our virtual science classrooms. Many teachers say they want to have this even when the pandemic is over. 
Students get to investigate questions, manipulate variables, collect and analyze data. the topics range from life science to physical science and all incorporate math.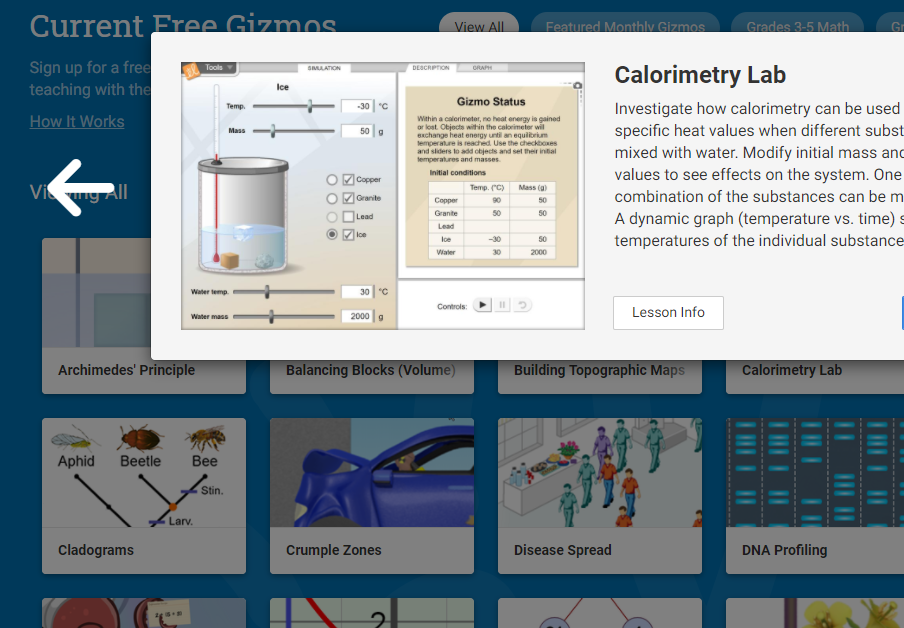 Back Up Plan
If we do not reach our goal to fund for the entire building, I will purchase the gizmos application for our special education population and struggling students as a priority. Our back up to that would be to go back to the company and get a new pro-rated quote to get what we can out of the remainder of the year. 
Fundraiser Updates (1)
Thank you so much!
January 15, 2021
We were able to purchase Explore Learning's Gizmos application for our entire high school!
About the Creator
I am a science teacher who is passionate about providing STEM opportunities in our rural community.
Investments (21)
$50
Jana Darling
6 months ago
$50
Kyle Harshbarger
6 months ago
$25
Katurah Klein
6 months ago
$500
Lori and Eric Fowler
6 months ago
$500
Michele & Mike Harshbarger
6 months ago
$100
Anne Harshbarger
7 months ago
$100
Anne Harshbarger
7 months ago
$20
Deanna Russler
7 months ago
$30
Joshua Moser
7 months ago
$35
Susan Fletcher
7 months ago
$100
Stacey Cleveland
8 months ago
$25
Alex, Max, and Finn King
8 months ago