This Cause Has Ended
| | |
| --- | --- |
| Launched | Feb 16, 2017 |
| Ends | Mar 18, 2017 |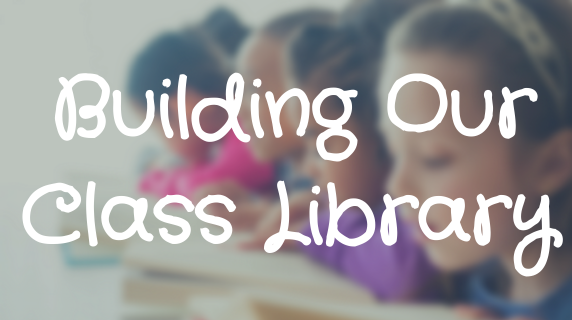 This Cause Has Ended
| | |
| --- | --- |
| Launched | Feb 16, 2017 |
| Ends | Mar 18, 2017 |
$0
As a teacher, I want to provide all of my students with excellent learning opportunities. Part of that is exposing my students to high quality literary works regardless of reading level. That is why I want to build a more complete classroom library that includes books of all reading levels. This would allow my students to check out books that I could personally recommend based on their results in our small-group lessons.
I will be selecting all of the books that will be included in our classroom library, that way I can ensure that the books are accessible for all of my students. The texts selected will be a mixture of both fiction and nonfiction as it is important that students feel comfortable with both.
Every generous investment that you make will bring this excellent opportunity one step closer to my students. Please feel free to leave a comment if you would like to make a recommendation on a title to include in our library. Thank you so much for your support!
If we do not meet our goal...
If I do not meet my goal, I will use the funds raised to purchase as many books for my classroom library as possible.
Kathryn Mcgee
Educator, KIPP Destiny Middle School (KDMS)
Educator

KIPP Destiny Middle School (KDMS) View All Causes
Dallas, Texas
KIPP Destiny Middle School, opening August 2015, is the second middle school in the KIPP DFW region. The school will serve students in 6th grade for the 2015-2016 school year, and will add one grade level each year until it becomes a fully enrolled 5th-8th grade middle school by 2018.

KIPP Destiny Middle School's mission is to empower all students to fulfill their destiny and positively impact the world by arming them with knowledge, skills, and character necessary to succeed in college and beyond.

By leveraging a robust academic program, character development, and family involvement, our students will build strong literacy skills alongside science, technology, engineering, and math (STEM) which are critical gateways toward fully achieving in our ever-changing world. With opportunities to lead and serve, our students become leaders who positively contribute to our school, their families, and our communities.