This Cause Has Ended
| | |
| --- | --- |
| Launched | Feb 13, 2014 |
| Ends | Mar 15, 2014 |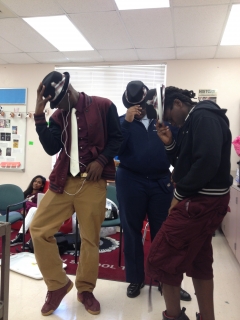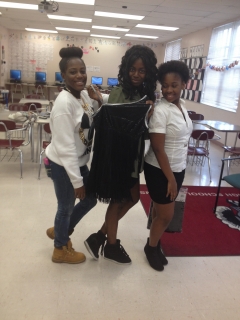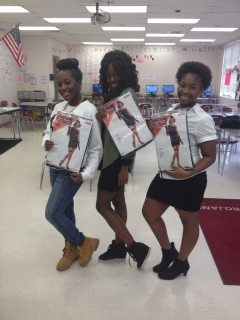 This Cause Has Ended
| | |
| --- | --- |
| Launched | Feb 13, 2014 |
| Ends | Mar 15, 2014 |
$725
With these funds I will...Purchase six pairs of Jazz dance shoes, 3 Flapper dresses,3 Boas, 6 men's vests and 12 legwarmers. My school started a dance team last year. These students not only have to keep a 2.0 average and pass all their core classes but they also work very hard to raise money for their uniforms. Last year my students worked hard doing car washes and were able to buy their dance jackets a total of over $1000. That of course cleared out our account. This year my students were given a dance showcase where they will put on a 90 min show. My students need dance shoes and costumes for the over 15 dances they will be doing. They have worked hard to learn Jazz,hip-hop,ballet and Broadway. I want them to feel good when they dance. One of the dances they are doing is \"all that Jazz" from Chicago for this dance I want to get my students Black flapper dresses with black and white boa's. The boys will be needing black and white vests. The 12 leg warmers I want to get are for "Footloose". Your donations will bring not only smiles to my students this year but to the faces of everyone coming to see the show.
If we do not meet our goal...
If we don't reach our entire goal we will...purchase 3 pairs of Jazz shoes and 2 Flapper dresses.

Katie Devivo
teacher, Lake Worth Community High School
My name is Mrs. Devivo and I teach Reading and dance at a high poverty school. My students are grades 9-12 trying to graduate and make a difference in the world they live in. My dance team is in its 5nd year and already we are ready to compete. My day job is teaching Reading. Most of my students are reading below grade level. My job is to get them ready for the state test so that they can graduate high school.
Lake Worth Community High School View All Causes
Lake Worth, Florida
Lake Worth Community High School is a high school located in Lake Worth, Florida. Established in 1922 as Lake Worth High School, it is currently one of Palm Beach County's largest schools. It has six magnet programs: the award winning Air Force JROTC led by former Multi-National Award winning Drill Teams, Tyranny and Fidelis; Medicine and Allied Health; Child Care and Development; Criminal Justice; Culinary and Drafting and Design. We are a Title I school.
Thank you
April 3, 2014
We had such an out pour of help for the dance team. Thank you so much for your support. My students were able to get every costume they needed and more. They cant wait to show off their moves and new outfits this week when we do our show. I will make sure to post pics from the show. I hope to see many of you there:) add your update.
TIP: Select any part of your copy to add formatting and links.

julianne frank

Anonymous

Sydney Smidt x 2

James Cooper