Melodious Music with DeLand Middle Band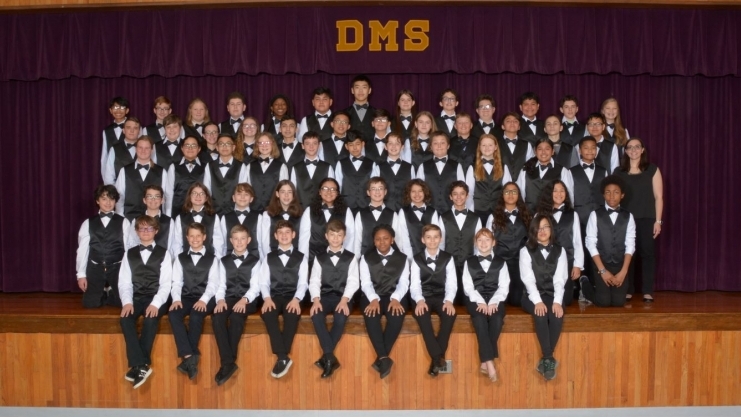 The Description
DeLand Middle School Band is raising funds for instrument repairs, music, and Performance Assessment fees/transportation. Your support is vital to the success of our program. 
Back Up Plan
If we do not reach our goal, we will have to participate in additional fundraisers. Without it, we will be unable to purchase new music to perform for our Spring Concert (movie themed), pay for much needed repairs on our instruments, and find alternative transportation to our Music Performance Assessment. 
Fundraiser Updates (1)
WOW!
February 4, 2020
We are off to a great start! Don't forget to share on your social media to help spread the word!
About the Creator

DeLand Middle School band is comprised of almost 200 students from 6th-8th grade. The DMS Band relies primarily on fundriasers to cover the financial needs of the band to keep it thriving. Thank you for your support!
Investments (39)
$20
Jason Cebollero
1 month ago
$150
Jill Boyington
1 month ago
$50
Gary Washington
1 month ago
$20
ANGELO LAMARCA
1 month ago
$30
ANGELO LAMARCA
1 month ago
$25
Heather French
1 month ago
$20
Dean Cebollero
1 month ago
$50
Elizabeth Heim
1 month ago
$45
Julie Collver
1 month ago
$50
DANNY MERCADO
1 month ago
$25
Alvin Costa Rivera
1 month ago
$5
Sara Sunderland
2 months ago
$25
Debra Bickwermert
2 months ago
$100
Rose Coleman
2 months ago
$100
Deborah Dentamaro
2 months ago
$50
Marjorie Efird
2 months ago
$50
Stephanie Bragg
2 months ago
$23
VIVIAN A RIOS
2 months ago
$20
Mindy A Smith
2 months ago
$18
Rodger Rickels
2 months ago
$20
Tracy Rickels
2 months ago