This Cause Has Ended
| | |
| --- | --- |
| Launched | Jul 07, 2017 |
| Ends | Sep 07, 2017 |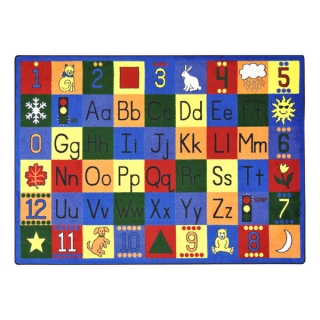 This Cause Has Ended
| | |
| --- | --- |
| Launched | Jul 07, 2017 |
| Ends | Sep 07, 2017 |
$0
Think back to your time in kindergarten. I'm sure you remember gathering on the carpet with all your friends to hear a story, sing songs, or maybe even have show and tell. For our class, that is not a possibility. Our kindergarten classroom is in desperate need of a new rug!
I have 23 enthusiastic kindergarten students between the ages of five and seven.
They are so eager to learn new things and interact with their classmates. We spend a lot of our day gathered together for whole-group instruction. Currently, we do not have a classroom rug. This makes it difficult for students to gather together for whole-group activities.
A rug is a necessity in a kindergarten classroom. Our classroom rug will serve as a central area for gathering together. The rug is where we learn, talk and listen, read and play, and much more. The big rug with colorful squares for everyone to have his or her own zone is perfect for classroom management. This project is important because students need to feel welcome and invited in a classroom to learn. Area rugs are simple gathering places for students to socialize and interact.
This rug will increase my students' learning.
It will also provide the students with a sense of belonging, as they will have their own area. Having this rug will help students to stay on task.
With your donation, we will purchase a rug that is large enough to accommodate all of our students during group times. 
If we do not meet our goal...
If I do not meet my goal I will supplement the purchase of this material using my own funds.
Suggested Investments
325
Classroom Rug
This amount purchases our classroom rug.
Invest $325
325
Classroom Rug
This amount purchases our classroom rug.
Invest $325
Kellie Sharpe
Teacher, Thomasville Primary School
I have the privilege of teaching 22 excited kindergarten students who enjoy coming to school everyday ready to learn. My students learn best through hands on exploration and are becoming skilled at problem solving and researching to answer their own questions.

Thomasville, North Carolina
Thomasville Primary School is a school where students know that teachers care and respect them as evidenced by their interactions and the classroom climate. Teachers demonstrate their care and respect by having high expectations, guiding and gently correcting students as necessary and by demonstrating an interest in their personal life, goals and learning. We are committed to establishing meaningful relationships that promotes excellence and personal greatness.