Save The Tower - Lewisville, Texas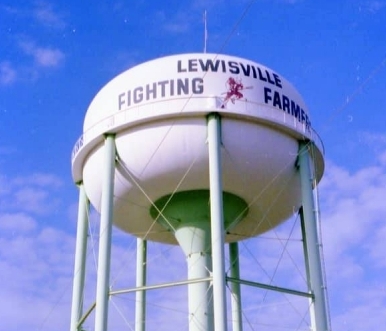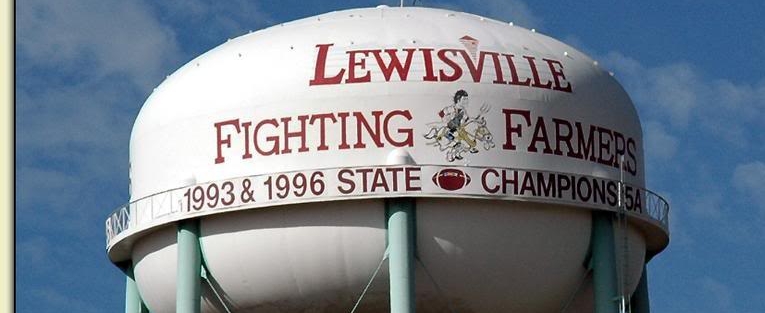 The Description
With these funds I will.. challenge my fellow and current Lewisville High School alumni, citizens of Lewisville and interested individuals to save the iconic Water Tower in Lewisville, Texas. This tower has been at the northeast corner of Main St. and Highway 35E since it was first constructed in 1959, and serve as a landmark for the town of Lewisville, Texas.
Since its humble beginning in 1959, it's been seen by millions of eyes by sojourners traveling north and south on the Texas portion of Interstate Highway 35E. Gazing to the east while passing through Lewisville on the way as far south as Laredo, Texas, to as far north as Fargo, North Dakota, its shadow is cast on tourists, marking the presence of the town of Lewisville and the Home of the Fighting Farmers. This iconic tribute to the local high school, and its unforgettable mascot, has put Lewisville on the map and made the Fighting Farmers a household name.
In the early days, she served to identify the growing town of Lewisville as she stood on the horizon at the corner of Main Street and 35 E. Her original coat was silver with "LEWISVILLE" in black lettering and all caps. At times, she's been the target of a prank or two, but she's always stood tall and is the welcome mat the town laid out to its visitors. By her presence, she served as an open-invitation, welcoming all to come to our town and "stay awhile." In her early days, she was the first thing you saw as you entered town from the west and the last thing you saw when leaving. Now, she still stands tall as the gateway to Old Town.
She was noticed, but in the 70's, she got a new coat of paint and the iconic Fighting Farmer logo was added as a tribute to the team that made it to the 1972 State Finals. Although the effort came up short, the tower became an emblem of Farmer pride as it bore the likeness of "Big John." Following the '72 season, the tower served as a beacon that signaled victory on Friday nights as the light atop it was illuminated when the Farmers were victorious. And it stayed lit much of the seasons since 1972, with the Farmers challenging for district titles and playoff wins.
As the team experienced its successes and growing pains of the 70s, the emergence of the football program in 1978 and well into the 80s gave reason for the town, and the tower, to glow once again. Although the familiar Big John logo, adorned in the traditional all-maroon football uniform, complete with helmet, brogans and pitchfork in hand, had become symbolic of the spirit of Lewisville and its beloved Fighting Farmers, a new version of Big John emerged in 1984, which expanded to represent all of Lewisville High School teams and clubs. Thus, a new image was born and, so, the tower, with the familiar Farmer logo of the past several decades, gave way to a new likeness, and the tired old image on the water tower was refreshed with its younger version.
That was in 1993. Now, almost three decades removed, the Farmer and Water Tower are in jeopardy. No longer used as a functioning water reservoir, this once-iconic emblem, symbolic with Lewisville that stood guard over its beloved city all these years, has become obsolete.
At least, that's the decision city officials are faced with. The expense of restoration and revitalization is a question of priority and growing budget constraints. Compounded by economic challenges foisted upon it by the COVID pandemic, there simply are no funds available in the city coffers for preserving this landmark that has held so much meaning for so many of the citizens of Lewisville, past and present.
If you look upon the tower today, you will notice the paint is faded, rust is developing and structural repairs are needed to make this landmark safe again. It no longer has the luster of yesteryear, but the memories of what the water tower means to so many of us is still strong. Although not what she was, she's still worthy of saving. To borrow a phrase from the Johnny Cash song, "The Ragged Old Flag," "She's in good shape for the shape she's in."
Once word got out about the plight of the iconic water tower, public outcry from concerned citizens on social media outlets began pouring out in droves, overwhelmingly in favor of saving the tower and restoring it to the pride and dignity it once had. Many pledged support and asked ways they could contribute to make sure the tower stood tall for generations to come.
And so, we are at an impasse. The time is now for both citizens and city leaders to stand up and commit to save this tower. If everybody bands together, the tower can be preserved and continue to be the beacon of pride that represents the City of Lewisville, and it's Fighting Farmers, 24 hours a day, seven days a week, 365 days a year.
Won't you do your part?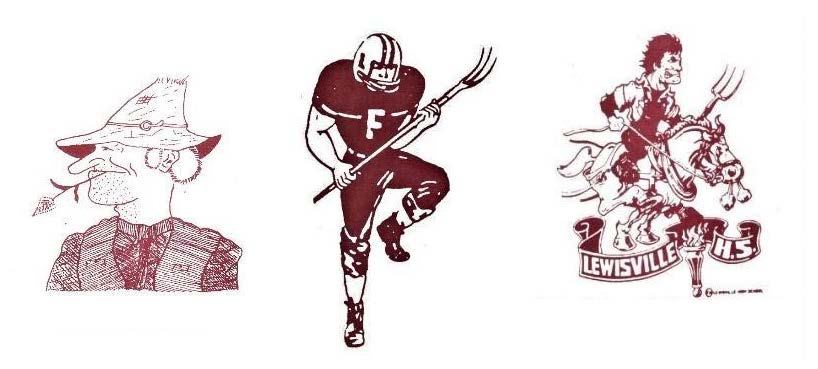 Back Up Plan
If we do not reach our goal it will be necessary to raised funds through the sale of replica Farmer memorabilia, such as pins, buttons, mugs and other keepsakes. There may also be the possibility of selling individual brick pavers to create a landscape area as part of a tower visitor's site, but that would be dependent on whether the city would be willing to allow this. Our best fist step is in soliciting individual and corporate donations, so this will be the most effective manner of raising significant amount of funds to show the city how important this project is and that a contingent of its citizenry is serious about preserving this precious landmark!
Fundraiser Updates (1)
gdkerbow@sbcglobal.net
April 16, 2021
Well, the time has come to get this fundraising effort, and there's no better way to start than with the citizens of Lewisville, Texas. This is an opportunity to make a tangible contribution to saving the iconic Water Tower that's been at Main and I35E since 1959. It is need of restoration and will require a group effort to save her!
But I know my fellow citizens of Lewisville and, Fighting Farmers, are up for this. You can contribute at any level, but please take a look at the contribution levels and do as much as you can.
This is to preserve this landmark that has held so much meaning for so many of the citizens of Lewisville, past and present.
Let's all do our part to #SaveTheTower!
About the Creator

I am a former citizen of Lewisville, Texas, which is home to the Lewisville Fighting Farmers, mascot of Lewisville High School. We are known for Farmer Pride, which the city's water tower embodies. That tower is in jeopardy of being removed and this is an effort to allow citizens, former and current students the chance to save this tower.
Investments (29)
$50
Randy Nailling
3 weeks ago
$100
Bettye Blacklock Moore Blaschke
1 month ago
$50
William Clair
1 month ago
$20
Matthew Williams
1 month ago
$25
Jamie Barrows
1 month ago
$100
EdieMarie Rattner
1 month ago
$100
Marianne Southwick
1 month ago
$100
Jody Anderson
1 month ago
$100
Jana Mitchell
1 month ago
$100
Patrick Booth
1 month ago
$100
Olivette Whipple
1 month ago
$50
Fred and Dee Herring
1 month ago
$100
Lesley Barfknecht
1 month ago
$50
Michele Ramsey
1 month ago
$25
STEPHANIE STEWART
1 month ago