Students on Service

Verified Non-Profit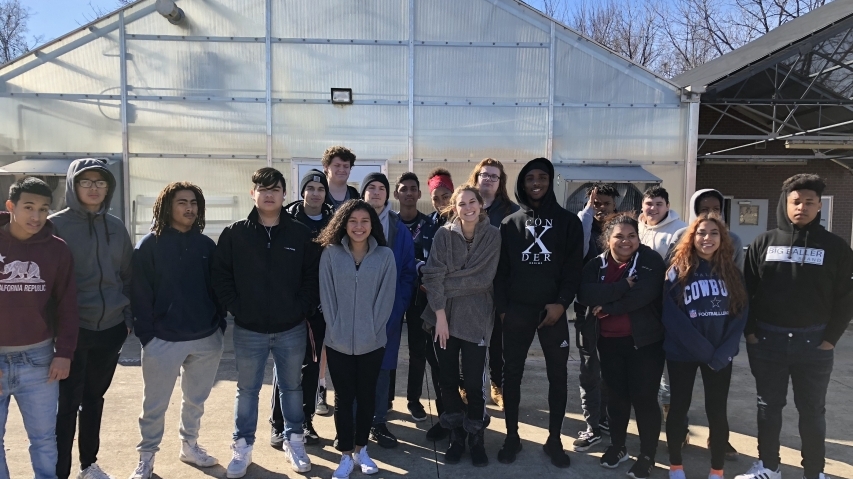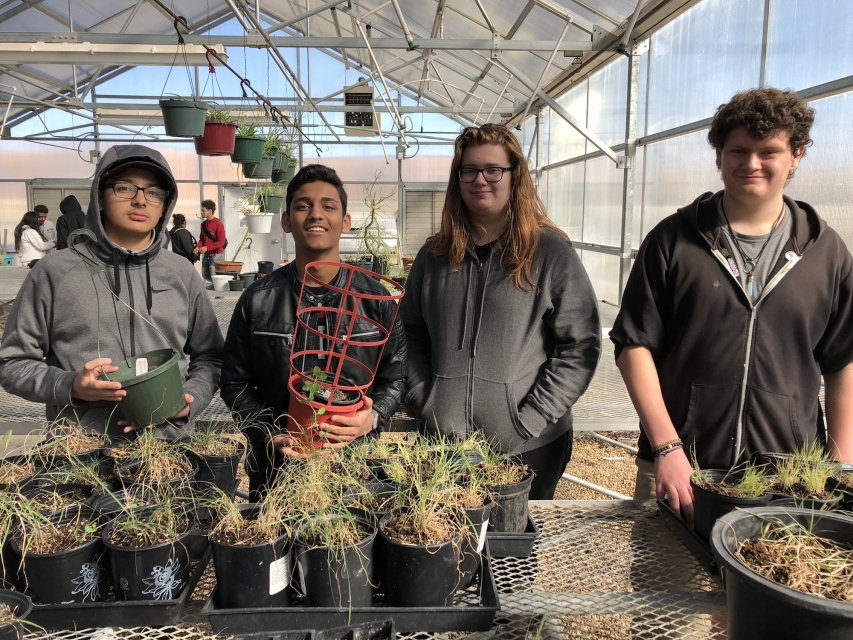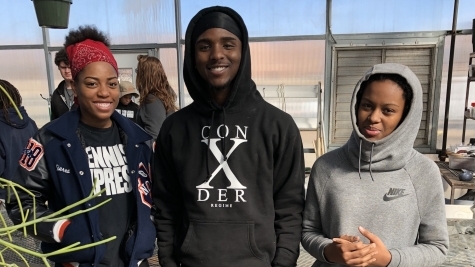 The Description
With sufficient funding, the Allen Garden will purchase, install, and maintain a hydroponics system. Such a system provides a closed system for teaching, uses only 5% water and, thus, sustainably increases production of nutritious plants, including flowers and herbs. In funding this project, students will learn about critical issues such as global warming, resource depletion, and the need for future sustainability. They will also collaborate with professionals in a positive, constructive atmosphere that will facilitate restorative justice and empower students to become involved locally in solving global problems. The Richardson Legrand Better Communities team will work with the students to improve the existing greenhouse infrastructure at Allen Garden and build additional sustainable growing spaces at Plano East Senior High School.
In addition to funding and expanding the Allen Garden, Students on Service would like to expand its sphere of influence to include student service groups at Plano East Senior High School. These groups would partner with SOS to renovate the Allen Greenhouse, to construct and install vertical towers on the campus of Plano East Senior High School, and to maintain a beehive on site at the Allen Greenhouse. All of these projects facilitate education around sustainable growing, preparing, and eating nutritious foods that benefit humans and the environment.
To maximize the impact of Students on Service, the following groups and organizations will be asked to partner in some capacity: Neil Sperry, BeeKeepers, Plano East Senior High School student organizations, PledgeCents, and Legrand International. Legrand's goal for this project is to promote sustainability education at local schools and to build a relationship with the local community.
Back Up Plan
If we do not reach our goal we will work with whatever funds are available.
No Updates
About the Creator

I am a senior at Plano East Senior High as well as a director for Students on Service, a non-profit working with at-risk youth in Collin Co. Sophmore year I was sent to truancy court and had to serve 50 court-ordered hours of community service through Students on Service. After completing my required hours I began interning for S.O.S. because I saw an opportunity to help people and connect my community by inspiring the youth. Since becoming an intern for Students on Service I have gotten the pleasure to see through many perspectives and have grown as an individual, peer, friend, and most importantly a leader.

I fell in love with sustainability and the idea sustainable development after taking AP Environmental Science. After learning in depth about the effects of human activity on the balance of nature I felt compelled to take action. I have focused specifically on sustainable agriculture such as hydroponics, aquaponics, and aeroponics. In a pursuit to be a better steward of the environment, I hope to inspire my volunteers to think globally and act locally through local projects. With this mindset of thinking, I am teaching the youth how to not only be an American citizen but also a global citizen.
Investments (72)
$50
Michael Dawson
1 year ago
$50
David Dilitkanich
1 year ago
$100
Kristina Salazar
1 year ago
$50
Doug Fitzgerald
1 year ago
$50
Anthony Colvin
1 year ago
$100
Justin Farrell
1 year ago
$2,000
Darin Buscaglia
1 year ago
$100
Raymond Acciardo
1 year ago
$1,000
Robert Bremser
1 year ago
$250
Greg Schneider
1 year ago
$250
Annette Ziegler
1 year ago
$250
Charles Nicholson
1 year ago
$200
Micheal Knoblock
1 year ago
$40
Johnathan Virag
1 year ago
$6,000
Johnathan Virag
1 year ago
$50
Brian Peterson
1 year ago
$100
Fred Ernstberger
1 year ago
$50
Luis Benavides
1 year ago
$150
Jeffrey Jervah
1 year ago
$150
Susan Rochford
1 year ago
$100
Dennis Capucilli
1 year ago
$200
Michael Goldfinger
1 year ago
$200
Shannon Markey
1 year ago
$20
ANGELA N SAVELA
1 year ago