2017 University of North Texas 5th Grade Field Trip

Verified Non-Profit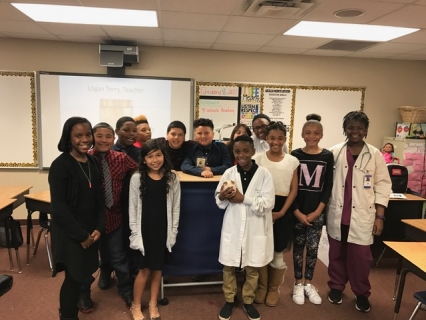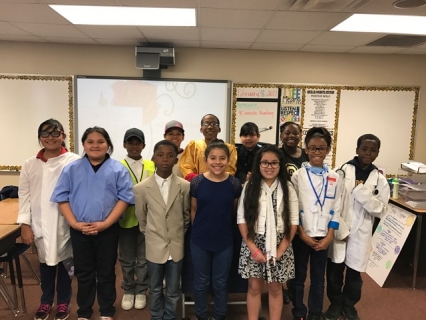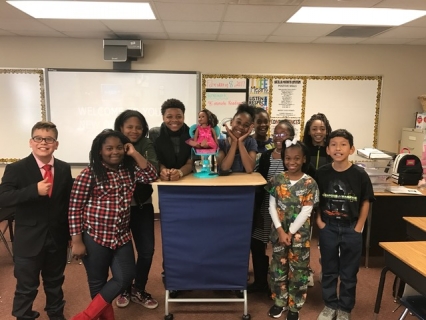 The Description
With these funds I will...
Last year, I was privileged with the opportunity of accompanying 100 fourth-grade students on a field trip to Texas A&M University. We had an amazing time, and our students were given the chance to take a glimpse at one of our teachers Alma Mater. This year, although I am not accompanying the 4th grade students, we would like to take our 5th graders to have the opportunity to experience my Alma Mater and Mrs. Smiley's neighboring school the University of North Texas. Our students are a bright, passionate and curious group who have wonderful futures ahead. Although they work diligently in the classroom each and every day, their exposure to college and career pathways has, in many ways, been limited. I know that, for many of my students, this trip will be an eye-opening opportunity for them to envision their futures and their personal potential. Below is a list of items we are trying to fund in order to provide these students the best campus visit possible. 
$1,800.00-- Two Charter Buses (With 100 students and 10 teachers or staff, we will need 2 charter buses for the 90+ mile round trip) 
$200-- We would like to order UNT t-shirts this year (Each year, with the funds provided through PledgeCents, the students have been able to order Texas A&M t-shirts free of charge)
Tentative Agenda 
-Tour of University of North Texas (Denton, TX) 
-Lunch (Provided by Raising Canes) 
-Motivational Speaker
-Question and Answer Panel with college students  
-Recess Time with student volunteers 
Back Up Plan
If we do not meet the financial goal, we will still attend the field trip by seeking funds elsewhere. The minimum necessity is charter buses. 
No Updates
About the Creator
My name is QuaNesha Stovall and I was born and raised here in Dallas, Texas where I attended and graduated from David W. Carter High School in 2000. In 2005 I graduated from the University of North Texas in Denton with a Bachelor of Arts in Sociology. I am a strong believer that children will rise to the level of expectation that you place on them, so we have planned a . It is my duty to prepare my students to be successful in life, not just to prepare them for entering the 6th grade. Educating children is my hearts desire and

Investments (3)
$21
ANTONIETTE TRUESDALE
1 year ago