This Cause Has Ended
| | |
| --- | --- |
| Launched | Feb 16, 2017 |
| Ends | Apr 16, 2017 |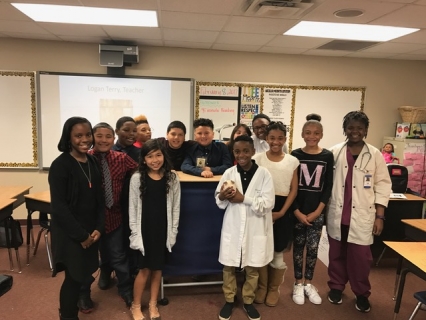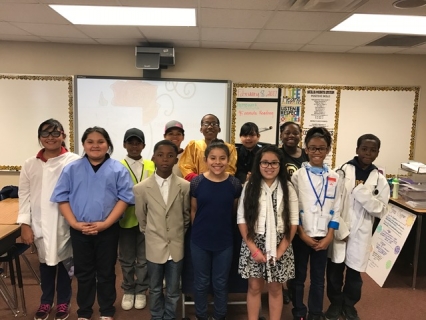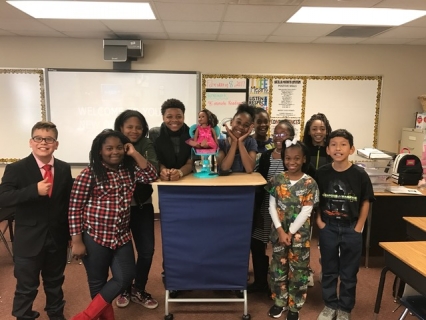 This Cause Has Ended
| | |
| --- | --- |
| Launched | Feb 16, 2017 |
| Ends | Apr 16, 2017 |
$124
With these funds I will...
Last year, I was privileged with the opportunity of accompanying 100 fourth-grade students on a field trip to Texas A&M University. We had an amazing time, and our students were given the chance to take a glimpse at one of our teachers Alma Mater. This year, although I am not accompanying the 4th grade students, we would like to take our 5th graders to have the opportunity to experience my Alma Mater and Mrs. Smiley's neighboring school the University of North Texas. Our students are a bright, passionate and curious group who have wonderful futures ahead. Although they work diligently in the classroom each and every day, their exposure to college and career pathways has, in many ways, been limited. I know that, for many of my students, this trip will be an eye-opening opportunity for them to envision their futures and their personal potential. Below is a list of items we are trying to fund in order to provide these students the best campus visit possible. 
$1,800.00-- Two Charter Buses (With 100 students and 10 teachers or staff, we will need 2 charter buses for the 90+ mile round trip) 
$200-- We would like to order UNT t-shirts this year (Each year, with the funds provided through PledgeCents, the students have been able to order Texas A&M t-shirts free of charge)
Tentative Agenda 
-Tour of University of North Texas (Denton, TX) 
-Lunch (Provided by Raising Canes) 
-Motivational Speaker
-Question and Answer Panel with college students  
-Recess Time with student volunteers 
If we do not meet our goal...
If we do not meet the financial goal, we will still attend the field trip by seeking funds elsewhere. The minimum necessity is charter buses. 
Suggested Investments
20
Buy a Seat
By donating $20, you will ensure that at least one child has a seat secured on the bus!
Invest $20
QuaNesha Stovall
5th Grade Teacher, Life School Oak Cliff Elementary
My name is QuaNesha Stovall and I was born and raised here in Dallas, Texas where I attended and graduated from David W. Carter High School in 2000. In 2005 I graduated from the University of North Texas in Denton with a Bachelor of Arts in Sociology. I am a strong believer that children will rise to the level of expectation that you place on them, so we have planned a . It is my duty to prepare my students to be successful in life, not just to prepare them for entering the 6th grade. Educating children is my hearts desire and


Life School Oak Cliff Elementary View All Causes
Dallas, Texas
Life School began in 1998 to serve students and families in southern Dallas. It is through the vision of the Founder, Dr. Tom Wilson, that Life School opened its doors with 15 faculty and staff members serving 266 students at the Oak Cliff campus.

Since its inception over a decade ago, Life School has experienced substantial increases in enrollment. Testimonies from parents to friends, neighbors, and co-workers have fueled rapid growth. Today, Life School has grown to six campuses serving several thousand students.

Dr. Wilson's vision was to provide a quality education and give parents an educational choice regardless of a parent's ability to pay. He envisioned a tuition-free school with the quality of an expensive private school. After enactment of charter school legislation, Dr. Wilson realized that a charter school was the avenue to fulfill this vision. Through the help of friends, educators and other professionals the charter was drafted and approved by the TEA in the spring of 1998, and the doors opened only a few months later in August 1998.

Life School seeks to develop leaders with the necessary skills to achieve success in the 21st century. Through character training, strong academics and parent involvement Life School will be successful in fulfilling its mission. The Mission of Life School is to train leaders with life skills for the twenty-first century by establishing strong academics, character training, and a parenting program.

ANTONIETTE TRUESDALE

Anonymous

Anonymous