Ready for a Boys Soccer Program at Celina ISD?

Verified Non-Profit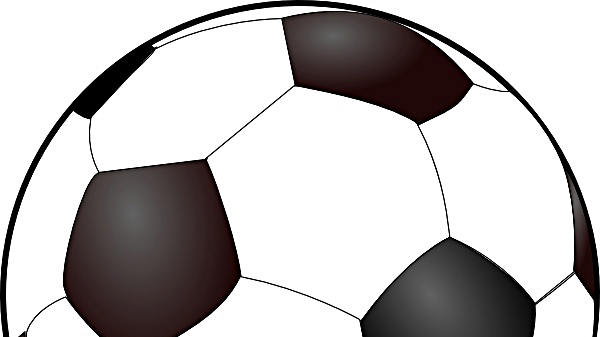 The Description
With the support of our Superintendent, Athletic Director, Administration and Coach Nichols, the Celina ISD is ready to establish a boys soccer program for potentially the 2018-2019 school year. We need the Celina ISD community support to make this happen!

Our goal is to sponsor the needs of the Celina High School Athletic Program and help them with the financial implementation costs. Celina ISD is growing at an accelerated pace and we are competing against school districts that have established soccer programs. Both the Celina High School and the Celina Junior High School have students actively looking for and requesting to play on a boys soccer team. Many of them playing the sport since they were four years old. Now is a great time to show these students our community's support.
This spring sport would run under the leadership of Coach Nichols and alongside our very successful girls soccer program. In the implementation years the boys soccer program would consist of one Varsity team with approximately 18-20 players and a try-out process due to the large number interested.

With the limitations of state funding for public schools, our District is not able to fund this extracurricular initiative without community support. We need your help raising $10,000 to cover the two-year implementation expenses including uniforms, bags, jackets and additional transportation costs. If we meet our goal by May 29, 2018, our Celina ISD community can have a boys soccer program in school years 2018-2019 and 2019-2020.
Go Bobcats!!!
Back Up Plan
No amount is too large or too small! Please show your support of our students at Celina ISD in any amount! Sponsorships of $500 or more will be recognized by name during the inaugural year. Supporting families are also chipping in to match the 3% processing fees associated with PledgeCents so that 100% of donor support will be directly applied toward the goal. We have decided to use this website platform for collecting donations because it is fully transparent toward our goal, funds are sent directly to Celina ISD, and PledgeCents will provide you with a tax receipt.
If we are unable to reach our goal of $10,000, all donated funds go to Celina ISD to support a future boys soccer program. The next chance to see this potential opportunity would not happen again until school year 2020-2021.
If we exceed our goal of $10,000, Celina ISD has agreed to send the additional funds to the Quarterback Club in support of all Celina ISD athletic programs.
If we can help answer any questions about this fundraising campaign for a boys soccer program please contact us (Dusty & Nikki Hamblin and Kris & Bonnie Holloway) at soccercelina2018@gmail.com. If you would like to contact Celina ISD for confirmation of the district's support for this fundraiser please reach out to the Celina ISD Business Manager, Sara McCarter at saramccarter@celinaisd.com.
Thank you for helping these students show their Excellence with Celina ISD!
Fundraiser Updates (3)
Thank You Lamar National Bank - We Met Our Goal!
May 2, 2018
Lamar National Bank in Celina will sponsor the remaining balance needed to meet the $10,000 goal.
Lamar National Bank will make a donation directly to Celina ISD so you will not see it added to this website. Thanks to all of the donations combined - Celina ISD is able to move forward with establishing a boys varsity soccer team in 2018-2019.
PledgeCents will close out this website at the end of school this month and send a check to Celina ISD. Any donations made over and above our completed goal will be given to the Quarterback Club in support of all sports.
Go Bobcats!!
At checkout there is an option to support PledgeCents with an additional % or a straight dollar amount. This is OPTIONAL and not required. You have the ability to change the dropdown to support PledgeCents with $ 0 if you wish.
April 8, 2018
Thank you for your support!
...Another $500 donation!
April 8, 2018
Thank you Marcus Patrinicola for supporting our Celina kids!
About the Creator

The Hamblin family has lived in Celina for 15 years and we have two wonderful boys that attend school at Celina ISD.
Investments (14)
$500
Charles Wahl
8 months ago
$50
D Chares Lewis
8 months ago
$50
Marlen Quiroa
9 months ago
$500
Marcus Patrinicola
9 months ago
$50
Priscilla Wahl
9 months ago
$50
Stefanie Summers
9 months ago
$310
Nikki Hamblin
9 months ago