Learning Inside & Outside of the Classroom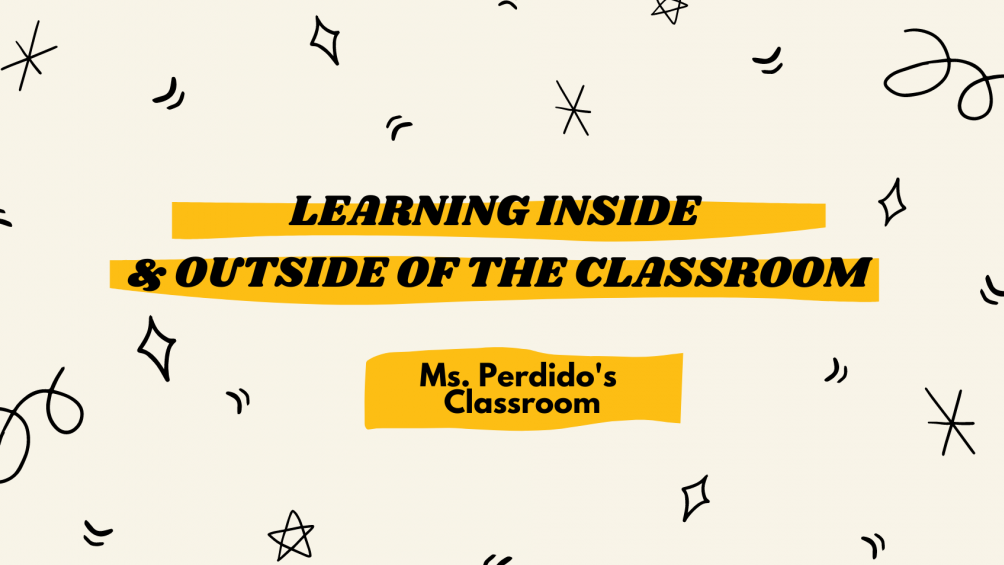 The Description
Learning happens inside and outside of the classroom! As we enter the 2020-21 school year, our students deserve a learning experience that honors their identities, engages their critical thinking, and nurtures their academic achievement. In the midst of the COVID-19 pandemic, racial inequity, and distance learning, please SUPPORT OUR CLASSROOM COMMUNITY!
THE STUDENTS I am excited to lead alongside 6-8th Grade students with disabilities in San Diego Unified School District! Your donation will help me equip 30 SPED students & their families with a School Year Starter Kits to help succeed in at-home Virtual Learning!
Headphones

Individual White Boards & Dry Erase Markers

Sensory Items (Modeling Clay, Blocks)

Writing Utencils (Pencils, Pens, Markers)

2 Notebooks (Lined & Graph Paper)

Binder & Dividers
THE TEACHER I am fueled to enter my first-year as a Special Education Teacher! As I work across 2 under resourced schools, your donation will help me stay organized and deepen my impact with students, families, and the community.  
Notebooks (Lined & Graph Paper)

Copy Paper & Printer Ink

Binders, Dividers, & Clips

Sheet Protectors

Paperclips & Pushpins

Sharpies & Markers

Sticky Notes
THE CLASSROOM Our learning environment is ever-evolving. Your gift will purchase transferable items for our  classroom community - virtually and in-person! 
21" Monitor

HDMI / Lightening Adapter

White Board & Dry Erase Markers

Storage Cart, Cabinet, & Bins

Fan

Cleaning Supplies for when we return to in-person instruction

Chart & Butcher Paper

Affirming Classroom Decor

Paper Cutter & Scissors

Tape
Back Up Plan
I am committed to ensuring equity for all of my students and classroom. If our goal is not met, I will purchase all items by October 1, 2020.
No Updates
About the Creator

Ms. Perdido is mobilizing students, classrooms, and communities. As a first-year Special Education teacher in San Diego Unified School District, Ms. Perdido is fueled to transform learning in the 2020-21 school year.
Investments (25)
$25
Gilda I Dimayuga
1 year ago
$25
Laurel Sockwell
1 year ago
$25
Jenifer Sanregret
1 year ago
$25
Blair Bosserman
1 year ago
$25
Ted Nancy Heaton
1 year ago
$25
Deborah ph Gohr
1 year ago
$25
Danielle Rivas
1 year ago
$50
Cirenia Terrazas
1 year ago
$40
Heather M Sheffield
1 year ago