Support St. John the Baptist Preschool & School

Verified Non-Profit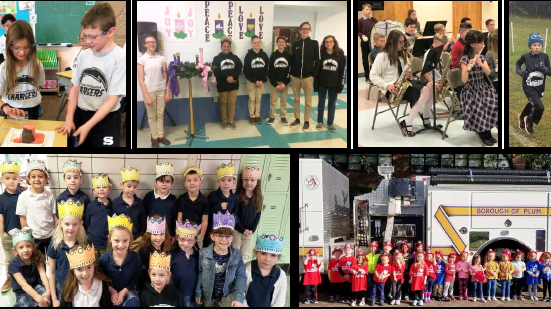 The Description
The 2019-20 school year was shaping up to be another outstanding year for St. John the Baptist Preschool & School! Our students were reaching outstanding academic achievements, enrollment and retention continued to climb and fundraising was on track to fund many technology upgrades. Then in March 2020, the pandemic required us to transition to distance learning via online methods. This pandemic also caused many of our families to have financial hardships through lost jobs and reduced income and resulted in us cancelling many of our profitable fundraisers. Our debt free, financially stable school is now in danger of running a severe deficit as we continue to educate our students from preschool through 8th grade and pay our exceptionally talented and dedicated faculty. NOW MORE THAN EVER, we are asking our friends and alumni to make a donation to help us overcome this unprecedented hardship. Please also extend our request to your network of friends and family who value an excellent Catholic education.
Back Up Plan
If we do not reach our goal we will use the funds donated to keep our dedicated teachers teaching our amazing and resilient students. We will continue to find innovative ways to raise funds for our school.
No Updates
About the Creator

The mission of Saint John the Baptist Catholic School is to educate our students, preparing them to excel at the next academic level by upholding Christ-centered, family values that honor sacrifice, service and the human person.

Investments (11)
$2,500
Jon & Brandy Erbelding
9 months ago
$50
Marti Wiehagen
9 months ago
$26
Janice Haubach
9 months ago
$26
Chris Cahill
9 months ago
$200
Gregory Dober
9 months ago
$30
Marie DiLonardo
10 months ago
$25
Katie Dombroski
10 months ago