Yoga for Nerds: A Celebration of AP Students

Verified Non-Profit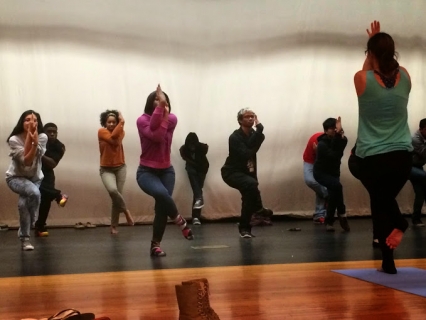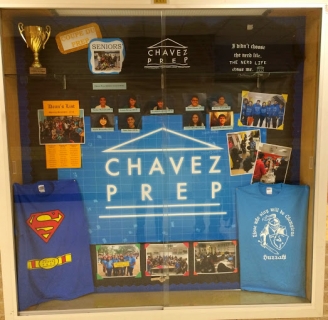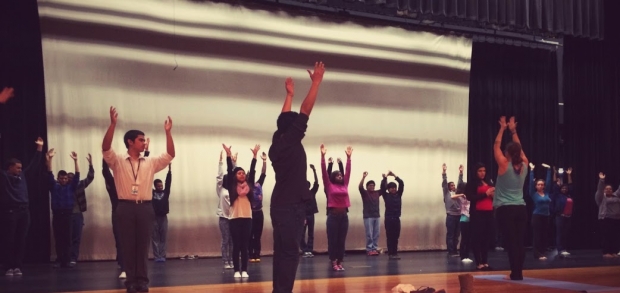 The Description
With these funds Chavez High School and Chavez Prep will celebrate the hard work, dedication, and all-around awesome nerdiness of our AP students. This will be a huge school-wide event for all AP students (and teachers!) in the school. We will celebrate with a fun, interactive yoga and wellness event with the help of be well. teach well. 
The students in this highly rigourous college preparatory program---embedded in a large, Title I Public High School in Houston, Texas---CHOSE to take this path. They chose this path because they wanted to create transformational opportunities for themselves, and they are succeeding.
With AP exams, college applications and decisions, scholarships, extracurriculars, and--not to mention--life, our AP students have a tendency to feel the full effects of stress, anxiety, and pressure. This is why I would like to hold a fun wellness event around AP exam time so that students can relax, unwind, have fun, and learn important stress management tools along the way. Some of these students have already had a taste of yoga and mindfulness, and they loved it. I would love to be able to bring this positive and fun influence back into their lives.
I believe that showing theses hard-working, driven students that it is okay and necessary to take time out for self-care and wellness is something that will benefit them now and as future college students. Please help make this fun school-wide event a reality for the amazing AP students of Chavez Prep and Chavez High School!
Back Up Plan
If I do not meet my goal I will figure out how to create a fun wellness-inspired event for the students with a smaller budget.
No Updates
About the Creator

Mission: Our mission is to cultivate conscious, self-aware individuals who can communicate at the collegiate level - creating a generation of Chávez High School citizens that improve the world.

Chavez Prep is a comprehensive and competitive high school for high-achieving students. It is the advanced academic program at César E. Chávez High School in the Houston Independent School District. Students in the Prep program take all advanced core classes starting their freshmen year. Prep students are given options to choose a variety of Advanced Placement courses throughout their high school years to challenge themselves to become AP Scholars with distinguished diplomas, or at least recognized students that submit competitive applications for admission to top-tiered colleges and universities.

Chavez Prep also aims to develop leaders in all fields. We encourage all Chavez Prep students to participate in any extracurricular activity offered at Chávez High School, from performance to visual arts, athletics to agriculture... any of the many programs offered at Chávez are open to Prep students.

WE ARE CHÁVEZ!
Investments (3)
$15
PledgeCents Team
6 years ago