| | |
| --- | --- |
| Launched | May 18, 2017 |
| Ends | Sep 14, 2017 |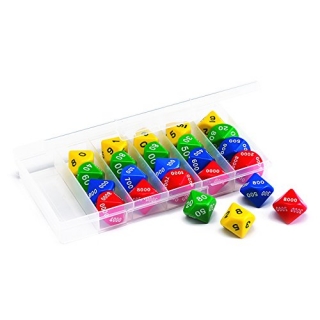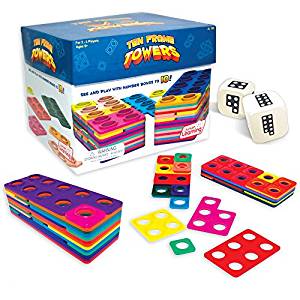 | | |
| --- | --- |
| Launched | May 18, 2017 |
| Ends | Sep 14, 2017 |
$0
This year was my 6th year of teaching but my first teaching first grade. After moving into my new classroom and diving into the curriculum, I quickly realized that the math kit in my classroom had seen better days. The math curriculum we are using was published and given to the first grade team when we were following the North Carolina Standard Course of Study many years ago. However, for the past few years we have been required to follow the Common Core Standards. The newer standards are relative but much more in depth that what was originally published. Many times this year I found myself struggling to extend upon what we had as well as create activities and materials to foster my students engagement and love of learning for math. I put forth everything I had but there were many times I felt as though I came up short. I was in need of materials that could grab their attention and provide fun and exciting ways to learn and engage with our math standards.  
With these funds I will purchase manipulatives and materials to help provide my students with an engaging and exciting hands on approach to mathematics. 
If we do not meet our goal...
If I do not meet my goal I will purchase as many of the items on the list as possible, starting with the essentials such as the Place Value Dice Classroom set, the Connectable Ten-Frame Trays and the Make A Splash 120 Floor Mat. I will continue working my way towards providing my students with exciting and engaging math activities that help to promote and foster their success and love of mathematics.
Ashley Boulos
1st Grade Teacher, University Meadows Elementary School
My name is Ashley and teaching is my passion. It's not just my career, it's my life. Seeing students working together to enhance their knowledge and understanding of the world is the most gratifying feeling in the world. It makes all of the tedious planning, countless hours of research and preparation more than worth it.
I have been an educator for 6 years. I spent my first 5 years in education teaching Kindergarten and this year is my first year of teaching first grade.

University Meadows Elementary School View All Causes
Charlotte, North Carolina
Universi​ty Meadows, home of the Mighty Mustangs, is an integral part of the community. We serve over 800 students, including a Pre-K program. We honor our relationships with the community and work closely with the University of North Carolina at Charlotte as a Learning Lab for students preparing themselves as Education majors.

Our focus is ensuring every student leaves University Meadows on a track for college and career readiness. To do so, we teach at high levels and differentiate in order to ensure every student is receiving the instruction that is as tailored and individualized as possible! This results in students maximizing their learning!

One characteristic that makes us special is the diversity displayed in our student population. Walking through our classrooms will allow one to encounter students from around the world with backgrounds that are quite diverse. This diversity results in quite a melting pot and provides students with the opportunities to see various perspectives not considered otherwise.

UMES Mission​:
Our mission, as a global community, is to provide a captivating and collaborative learning environment to ensure that each student excels and maximizes potential as a responsible, productive citizen of an ever-changing world. We teach each child as we would want our own children to be taught. We expect each child to learn at high levels. We support each child as they learn at high levels. Each child demonstrates that learning has occurred at high levels. We do this so each student is University Bound!

UMES Vision:
We are a global community of learners, celebrating our diversity, inclusive and invested in the success of each student so that each one is equipped to be University Bound, career ready and a life-long learner!