Support JTM Ministry Solutions Projects

Verified Non-Profit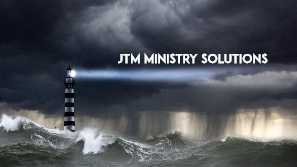 The Description
With these monies, we will fund empowerment type programs for families in need with mentors and prepaid community activities. We will underwrite and support the worldwide ministry of Racman Christian Radio (www.racmanchristianradio.org). We will also help fund singers and songwriters to get their music to stations around the world through an artist promotions group partner.
Back Up Plan
If we do not reach our goal we will use the money to fund our priority project to help families in need, rent office space, and begin our program as soon as possible
Fundraiser Updates (1)
First donation!!!
November 6, 2017
Today,
JTM Ministry Solutions
we received our first donation of $400.00 via the US Mail, from a supporter in Vancouver, WA!
About the Creator
Our ministry was born in 2007 with a vision to help families in need with a mentor-ship program that is paired with prepaid monthly activities in the community. In 2017, California and the I.R.S. approved our 501(C)(3) non-profit status. We are now ready to raise money to reach families in our current community/county, help support Christian radio station's like Racman Christian Radio, and to help Independent Artists and Singers get there music heard on more radio stations through a Artist Promotions Group.