Rockets to the Rescue - Kids Helping Kids Live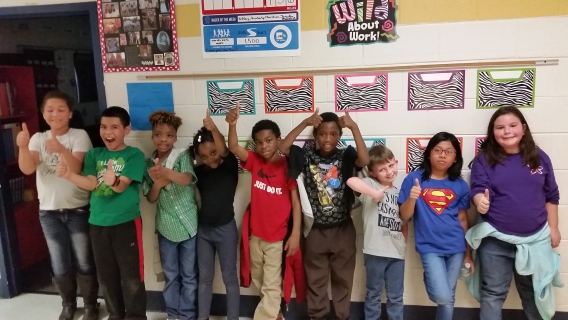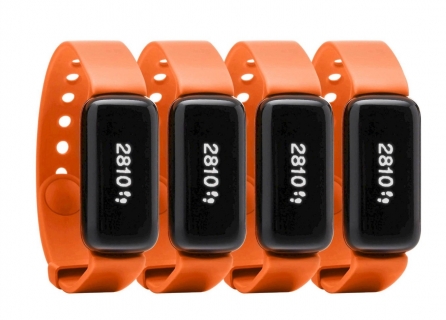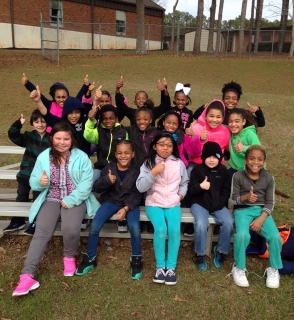 The Description
As a third grade Title I Math teacher, I have a lot of opportunity to help shape the hearts and minds of my students. Many of my students struggle daily with basic needs including food, but have hearts of gold. When I heard about the UNICEF Kid Power program, I knew this would be a great way to teach compassion for others through this awesome humanitarian program.
Last fall I applied for a UNICEF Kid Power grant, a program that provides students with Kid Power step counter bands that transform steps into food packets for kids that are malnourished. We were so excited that we got the grant, especially the day the Kid Power bands were delivered to our school! I requested 60 bands to have enough for all the students I teach, but they were only able to send 40 on the grant. This campaign would allow me to give my students on my "waiting list" a Kid Power band to participate also.

The Unicef Kid Power Spring program started March 1st. So far my students have earned 183 food packets (150 saves one child's life)! They have a combined step total of 3,074,037, equivalent to 1,162 miles! They are doing their best to eat healthy and stay active to help provide food for malnourished kids around the world, and are learning so much through the online videos UNICEF has made available to teachers.

Please consider giving any amount to help ALL of my kids become UNICEF ambassadors. Every step counts every day! Please help in getting all my kids Active to help end malnutrition. Not only will they help save others' lives, but they will be developing lifelong habits to keep themselves healthy, while learning about world compassion.
Back Up Plan
If we do not meet our goal, I will purchase as many Kid Power bands as I can with the funds I do raise so that I can help my students become global citizens of compassion. I will also add money of my own to purchase one more band with any small amount that is left over so I can give as many of my students as possible the opportunity to participate in the Unicef Kid Power program, saving lives of malnourished children in the world.
No Updates
About the Creator
3rd Grade Math Teacher