About
Blessed Sacrament Catholic School (BSCS) located in the West Ashley area – within 15 minutes of downtown Charleston. BSCS is primarily supported by Blessed Sacrament Catholic Church of The Diocese of Charleston. Parishioners from Blessed Sacrament Catholic Church, families from other Catholic parishes, and non-Catholics are part of our school family.

BSCS serves students academically in K3 through 8th grades. The program in the pre-kindergarten and kindergarten classes recognizes the developmental needs of young children. This may include readiness skills in religion, math, reading (including phonics), language arts (including handwriting), social studies, along with exploration of art, music, physical education, library, Spanish. Grades 1 through 8 include religion and the core subjects of ELA, math, science, and social studies, as well as special areas of academic support, art, computer, library, music, physical education, and Spanish. Learning in all grades is enhanced by incorporating technology, critical thinking, and hands-on activities. Teachers are trained in STEM, using those applications to enhance knowledge. High school credit for Algebra I and Spanish I is offered to qualifying 8th graders.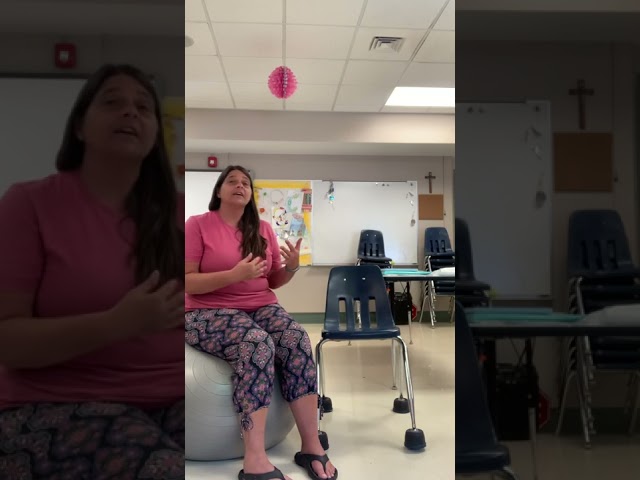 Rebecca Cantley
PE, ART and ABL teacher
I am a teacher in Charleston, Sc. I have been a physical education teacher for 8.5 years, an Action Based Learning Lab teacher for 6 years and an art teacher for one. I am passionate about education and finding the best ways to set my students up for success and helping to prepare them for success in their academic classes as well throughaction based learning, physical education and active classrooms.