About
Founded in 2010, Grand Center Arts Academy is a St. Louis public charter middle and high school located in the heart of St. Louis' vibrant cultural arts district. We currently serve grades 6 through 10, and by August of 2015 we will serve grades 6-12.

Our mission is to serve students with a meaningful, well-rounded education that includes a strong emphasis on the visual and performing arts and a deep commitment to academic excellence. We strongly believe in community engagement, multi-cultural understanding, service and good citizenship.

Grand Center Arts Academy provides the highest level of academic and artistic education for the most talented students in the St. Louis community. Do you have a passion for the arts? Are you a dancer? Are you a singer, or do you play an instrument? Do you love the theater, acting, and being on stage? Are you an artist, who spends much of your free time making art, drawing and sketching, looking at the world through creative eyes, as only artists can?

Do you value education and want to do the very best you can in your academic pursuits? Do you care about your grades? Do you want to be in a school with students just like you, students with a passion for their art form, but all individually as different as any two people can be? Can you hold your own in a highly competitive but supportive environment that nurtures you when you need it and nudges you outside your comfort zone when you need that as well? Do you yearn for a place that 'gets' the way highly creative and smart kids think?

Students like those described above find that they are the best match for our school. Sudents who do not have a clear artistic talent, and/or are unwilling to do the hard work that our arts and academic classes require, are the ones who struggle. We are not an alternative school or a place for students with only a passing interest in the arts. We work our students hard, both academically and artistically. Only those students eager to embrace this kind of education will succeed in our environment.

Students who are highly creative and already pursuing their artistic dreams will find a home at GCAA. If you fit this description, this is definitely the right school for you!
$2,302 Raised
14 Investors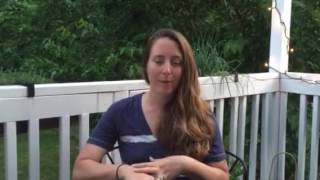 Travis Armknecht
High School English, Journalism & Speech Teacher
Travis Armknecht advises the Expression yearbook and GCAAtoday.com website at Grand Center Arts Academy, a visual and performing arts charter school in St. Louis. He founded the program three years ago with a small group of sophomores who worked after school to create the school's first-ever yearbook. In addition to advising, Armknecht is also the treasurer of journalismSTL, a local scholastic journalism organization, and was named the 2016 Missouri Journalism Education Association Rising Star.

Ginger O'Donnell
English Teacher
I teach American Lit, Creative Writing, Writing Workshop, and Musical Theatre Literature at Grand Center Arts Academy. Prior to that, I taught dance and theatre history, as well as humanities in Chicago. I have a background in the performing arts and in freelance writing.