About
Longfellow Elementary school is located in Bakersfield, California and is apart of the Bakersfield City School District. It has grade levels Kindergarten through sixth grade and includes an awesome special education program as well as other exciting academic programs and clubs. Longfellow also provides an extraordinary after school program for students.

Our teachers regularly collaborate twice a week with the purpose of improving instruction so our students will increase their learning. We are proud to say that we have interventions for every student at Longfellow. We make sure all students get what they need in order to grow academically. Second, we have implemented Positive Behavior Interventions and Support at Longfellow. We teach students what behaviors we expect in order to be successful at Longfellow. In teaching those behaviors, we recognize students through positive referrals and have incentives to motivate our students. Our goal is to reduce undesired behaviors and give students the tools that they need in order to be successful in the classroom. Finally, parent involvement is very important at Longfellow. There are many opportunities to be involved. You could be involved through School Site Council or become a parent volunteer and help in the classroom. Again, welcome to Longfellow Elementary!!!
$3,886 Raised
39 Investors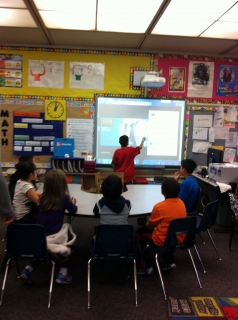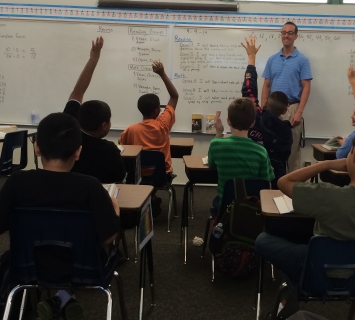 Nicholas Arnison
Special Education teacher
I am a Special Education teacher and I have been teaching for approximately 7 years. I love my career because I have the awesome opportunity each day to help my students grow academically and socially. I am motivated to work with my students because they also teach me about life as much as I teach them. It is my goal to continue to work hard each day and to grow as a professional to help improve the world, one child at a time.
Rachel H.
Teacher
My name is Rachel. I am a teacher at Longfellow Elementary School in Bakersfield, Ca. I work with children with Autism grades 3-5. I have been a teacher for three years.

Ann Jimenez Jimenez
2nd and 3rd grade Autism
I am a special education teacher. I work with students grades 2nd and 3rd. I have been teaching for 24 years. I am passionate about what I do and mostly about my amazing students and what they can do.