About
Muchin College Prep opened in August of 2009 on the 7th floor of a high-rise building in the middle of Chicago's downtown "Loop." Our scholars engage in a rigorous curriculum that prepares them for success in college and beyond. In addition to our rigorous curriculum, we focus on character education. Our scholars are expected to be ambassadors inside and outside of school. We expect our scholars to seamlessly transition into the career of their choosing as they grow into adulthood. We are devoted to teaching our scholars integrity and professionalism. Our main goal is to prepare all scholars to graduate from the college of their choice and to go on to lead productive lives.

Now, in our sixth year of operation, we are currently supporting six classes of scholars. Our class of 2014 are freshmen once again, but this time they are on college campuses. Members of our class of 2013 are currently being supported while in their sophomore year on college campuses. 93% of our alumni are enrolled in four- and two-year colleges and universities. Our current seniors, the class of 2015, are ranked third on the ACT among non-selective high schools in the city. This year, Muchin was rated 1+ school according to the CPS Quality Rating (the highest rating a school can receive).

Muchin College Prep is comprised of about 850 scholars who commute (primarily through public transportation) to our downtown Loop campus from more than 48 zip codes within the city of Chicago. Our student body is the most diverse in the Noble Network comprised of a population that is 63% Hispanic, 29% African American, 6% Asian, and 4% Caucasian and Multi-Racial. 86% of our students receive free or reduced lunch.
$3,147 Raised
50 Investors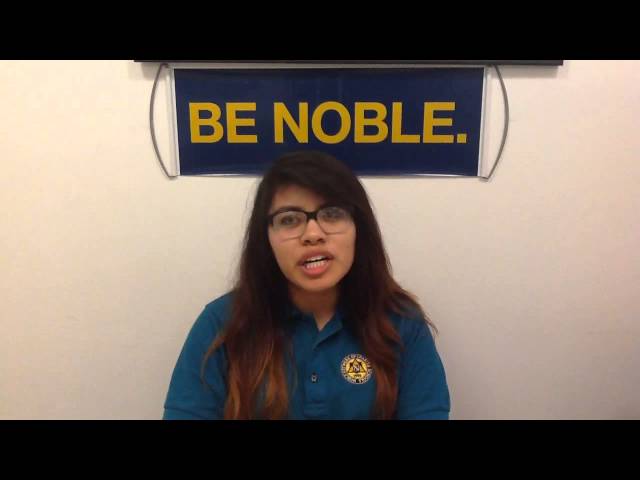 Emily Mason
Dean of Instruction
I am a Dean of Instruction at Muchin College Prep, a campus of the Noble Network of Charter Schools in Chicago - go mountain lions! Prior to Muchin, I committed two years to teaching middle school math in St. Louis through a program called Teach For America. I moved to Chicago to help found Muchin and have been there since as a teacher and now as an administrator. We are getting ready to graduate our third class of scholars (most of which are first generation college students), and I could not be more proud of each and every one of them. The most important work that we have today is investing in our future generations. I strongly believe that urban education reform is the civil rights movement of today. I love my scholars and will do anything for them, which is why I am starting a Pledge Cents cause to ensure that all of our scholars, including those who are not citizens, are able to earn a college degree.