Beyond The Hashtag - Building Strong Boys Into Socially Conscious Young Men

Verified Non-Profit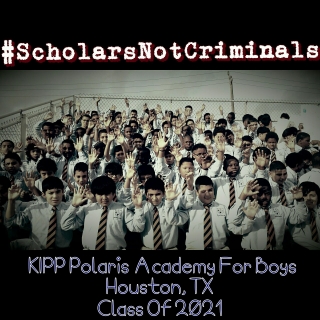 The Description
With these funds I will...
Blacks and Latinos make up 30% of the population - but make up 60% of those incarcerated. Help us send our young men to Washington, D.C. to participate in the 20th anniversary of the Million Man March. Your contribution will irrevocably change the perspective of a Black or Latino boy—one who will grow up to be a man who will undoubtedly change our world for the better. Help us push beyond hashtags and nurture healing and hope in our community.
In October 1995, nearly a quarter of a million men descended upon our nation's capital for what was and continues to be among the largest political gatherings in American history: The Million Man March. The March was aimed at encouraging black men to make firmer commitments to family values and community uplift.
Now, 20 years later, our nation has taken countless steps forward while simultaneously remaining stagnant. We are able to celebrate the leadership of a Black president and numerous Black and Latino CEOs of Fortune 500 companies; however we must also struggle knowing that, by the time you read this, more than 600 people will have been shot by police with more than 40% of them being Black or Latino And, despite the number of Black and Latino males enrolled in college being double what it was 20 years ago, my students (100% of whom are Black or Latino) are eight times less likely to graduate with a four year college degree than students growing up in neighborhoods just a few miles away.
After the numerous incidents of young men of color losing their lives hits the news, we take time as a school to mourn, to show solidarity and to discuss our role in making the world a better place—a place where middle school children aren't gunned down while playing in a local park, where college-bound students aren't shot in the street, or where college students aren't beaten by campus police. I want to make this nation, this world, safe for my students.
Your donation will help send a scholar from northeast Houston to our nation's capital for the Justice March where they will walk in the footsteps of the men who marched before them 20 years ago and those who marched for civil rights 52 years ago. Students will attend events, speeches and be a part of a national movement to make this nation a better, one in which they will go on to fulfill the dreams they have begun to build at our school. We will also join with other students from around the country to discuss and determine ways to ensure the nation they will inherit is and will remain the very best – for all. Now, more than ever is the time for unity.
Attending the Justice March will help my students see themselves not only as students at KIPP Polaris and as citizens Houston but rather a part of a united front dedicated to changing their world for the better.
Your donation will help with travel and lodging costs while my students are in Washington, D.C. For every $200 raised, $125 will go to airfare and $75 to lodging and food.
More information about the march can be found at https://www.justiceorelse.com/
Back Up Plan
If I do not meet my goal I will purchase...
Failure is not an option! However, if I do not reach the goal, we will have to send fewer students to our nation's capital for this once in a lifetime event.
No Updates
About the Creator

I am a career educator, dedicated to ensuring that the lives of my students are enriched and that the are ready not only for high school, but also college and life. I serve student who come from traditionally under-served communities; students who, without proper guidance may end up with negative life outcomes. I am committed to changing their trajectory towards great things!
Investments (30)
$26
Sharon Simpson
8 years ago
$21
Shameka Gregory
8 years ago
$50
Tanya Bascombe
8 years ago
$100
Tangela Fields
8 years ago
$26
Remington Wiley
8 years ago
$103
Susan Shenker
8 years ago
$52
Sydnee Wilson
8 years ago
$20
Megan Raesemann
8 years ago
$103
Elizabeth Gronquist
8 years ago
$52
Vanessa Akins
8 years ago
$75
Michael Russoniello
8 years ago
$21
Asia McCready
8 years ago
$100
Kristan Crapps
8 years ago
$20
Pressiana Petrova
8 years ago
$5
Marlene Polio
8 years ago