'Building' a Brighter Future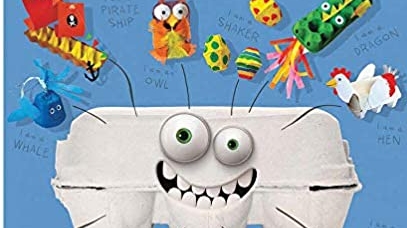 The Description
With these funds I will create a Maker's Space encouraging student think outside of the box and develop creative solutions to educational scenarios. As students return to in person learning after nearly a year of virtual learning, I believe that having a hands on way to showcase their thinking through creativity and art will assist in reengaging students with school. 
The first major purchase that these funds will be used for is a library of inspirational books highlighting innovative STEM projects, minority group achievements, and creative solutions to world problems. The books would include at least the following eleven titles, as listed on Amazon: 
- Be a Maker by Katy Howes; The Big Book of Maker Space Projects by Colleen Graves; Boxitects by Kim Smith; Amazing Makerspace DIY Movers by Kristina Holzwiess; Amazing Makerspace DIY Basic Machines by Kristina Holzwiess; Amazing Makerspace DIY Fliers by Kristina Holzwiess; I am Not a Toilet Paper Roll by Carlton Publishing Group;  I am Not an Egg Carton by Carlton Publishing Group;  I am Not a Cereal Box by Carlton Publishing Group; Made by Maxine by Ruth Spiro; Magnus O'Meere Mind Pioneer by Kristin Pierce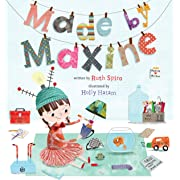 The second major purchase that would be funded by this grant is to purchase additional supplies outside of those that have been personally gathered. The materials would include the following items, as listed by Amazon: 
The third and final significant purchase made from grant funding would be to upgrade the physical space used for creativity. These upgrades would include the following items, as listed on Amazon: 
Back Up Plan
Items will be purchases in order of urgency (1. Books, 2. Supplies, 3. Physical Space Upgrade) with any funds that are raised. If we do not reach our goal I will rely more heavily on free resources and recycled materials donated by families. Students will still have opportunities to showcase their learning through creative making, though it will simply be on a smaller scale. 
No Updates
About the Creator

Kristina has been an public school educator exclusively in Title 1 schools for 14 years. She is presently working to bring learning beyond a traditional class setting by including creative experiences such as Maker's Spaces as well as the regular use of painting and other artistic techniques in education.