Technology for Tigers!!!

Verified Non-Profit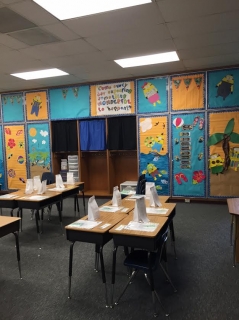 The Description
With these funds I will purchase 4 chrome books for our classroom. We are focusing on STEM (Science Technology Engineering Math) this year in our grade level, and we need technology to be able to research and create presentations. We are using problem based learning so computers will be very helpful in completing our projects.
My students come from low income neighborhoods. They do not have a lot of opportunities outside of school to use technology. I want to give them every opportunity to learn and grow. STEM skills are so important today in so many job fields. I want them to be prepared for the rest of their school years, college, and their careers after college.
Chrome books are around $200 each. These funds would allow me to purchase 4 chrome books for our classroom.
Back Up Plan
If I do not meet my goal I will purchase as many chrome books as I can with the funds. My goal is to get as much technology as possible into our classroom.
No Updates
About the Creator
I have been teaching for 11 years.