About
The Spring Branch Education Foundation is committed to helping Spring Branch ISD realize its mission: to provide every student a quality education in a safe environment. Who is the Spring Branch Education Foundation?
The Spring Branch Education Foundation was founded in 1993 to create voluntary financial support for Spring Branch ISD and to support its mission of quality education. The Foundation provides donors with a vehicle for making approved, tax-deductible gifts to SBISD. In 20 years, the Foundation has raised over $8,000,000, and has received a Houston Business Promise Award from the Greater Houston Partnership.
$231,114 Raised
1,613 Investors

Yasmin Azeem
Teacher
We are a Title I school.
Abby Walker
Coordinator for Strategic Partnerships and Volunteer Programs

Cece Thompson
Executive Director
Executive Director, Spring Branch Education Foundation.

Claire Breaux
Lead French Teacher
Lead teacher at SWHS, native speaker of French, 9 years in current position, helped write curriculum for all levels of French this year. Liaison to French club, French National Honor Society and Texas French Symposium.
Virginia Boughter
Librarian
I am a librarian in a K-5 elementary school. Our school is a Title I school, more than 60% of our students have a low-socioeconomic status. Students at our school are lovers of reading and the library is one of their favorite places.

Debra Norvell
4th Grade Teacher
I am currently a 2nd year teacher in a Title I school. This is my second year teaching 4th grade, and my first year teaching only Reading, Writing, and Social Studies. I had many inspirations pushing me toward education growing up including fantastic teachers, horrible teachers, and my own love for learning. But the primary reason why I chose to be an educator was because growing up I spent so much of my time reading and trying to share that passion with my peers who, come to find out, had never been welcomed into the extraordinary universe of literature or had been turned away from it by overbearing reading teachers. As a child, teenager, and, today, an adult I have felt that this is one of the greatest tragedies, and I want to do something to change it. What better way to show the future the joy of falling in love with a book than by being a reading role model to countless numbers of children through a career in education? So here I am, and I wouldn't be anywhere else.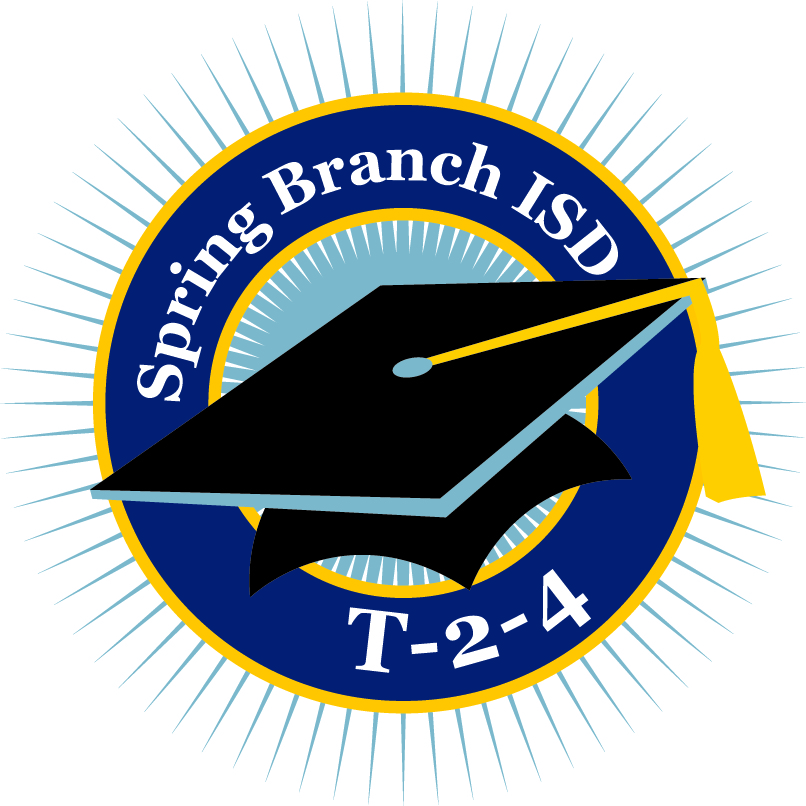 April Blanco
Principal
I am the Principal of Terrace Elementary in SBISD. Terrace is small neighborhood school that serves students in grades K-5. Our mission is to ensure that every child attains the academic skills, personal values, and develop the intellectual habits needed to successfully pursue their dreams and become productive members of the global community.

Jeff Ward
Teacher
4th Grade Teacher and Team Leader at Terrace Elementary in Spring Branch ISD.

Mary Ellen Broussard
Special Education Teacher
I am an Elementary Special Education Teacher. My 2014-2015 class is made up of all boys! I have students ranging in grade levels from kindergarten to third grade. The needs of my students change on a daily basis. My students needs range from basic daily living such as toileting goods and cleaning supplies to working with hands on activities and technology! I appreciate any and all help that helps my students excel in school!

Emily Peters
Teacher
I am a Teach for America alum and currently teaching 8th grade Language Arts at Spring Woods Middle School. Originally from Virginia, I graduated from the University of Virginia in 2012 and came to Houston with a passion for education and enriching the lives of my students daily.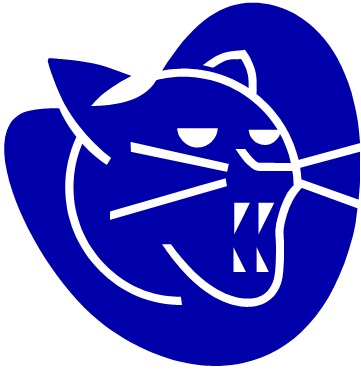 Corina Galvan
Librarian
I am a middle school Teacher-Librarian at Spring Branch ISD in Houston, TX.
Greissy Lara
4th Grade Teacher
I have wanted to be a teacher since I was in 5th grade. To be in this position is a dream come true! Though there are difficult moments of confusion and so much I still need to learn, I absolutely love what I am doing! I know this is where God needs me to be; I marvel at all the small miracles He has given! I am so in love with my students and watching them learn and mature makes my heart smile. "Tell me and I forget; teach me and I remember; involve me and I learn."
Lauren Shelley
Memorial High School Chess Club
I am the sponsor for the Chess Club at Memorial High School in Houston Texas. The Chess Club meets once a week after school to promote and enjoy the sport of chess. In addition, the team members attend many local area tournaments, and they do pretty well! Twice, MHS has finished first among the high schools at a tournament. Membership doubled from the 13-14 to 14-15 school year.

Robye Snyder
Principal
We are a Kinder - 5th grade elementary school in Spring Branch ISD in west Houston. Our 660 students are diverse both ethnically and economically. We are a true microcosm of our great city.
Belinda Henry
Assistant Principal
Assistant Principal at Hunters Creek Elementary

Sara Cooney
Kindergarten Teacher
I am a kindergarten teacher in Spring Branch ISD. I was recently moved to a new school where I became the first ever fourth teacher on the kindergarten team. This meant that materials were having to be pulled together and ordered for my class.
Kristin Kibbee
Teacher
I currently teach 4th grade Language Arts and Social Studies at Terrace Elementary School in the Spring Branch School District.

Amber Alexander
Intervention specialist
I am an intervention specialist at Shadow Oaks Elementary in Houston, TX. I work primarily with low income 4th and 5th grade students, and it my goal to help empower my students to end the cycle of poverty.
Angela Harris
Teacher
Hi there! My name is Angela Harris and I teach a WONDERFUL group of 1st graders at a Title I school in Spring Branch ISD. Next year, my heart (and patience) will grow as I teach PRE-K!

Merrie Thomas
Asst Principal
I am an asst. principal and work with the Cub Scout Pack that meets at my school. I want to help our school nurse finish organizing all the donated uniforms and have our scouts help as a service project.
Farkhunda Azeem
Teacher
I am a 7th grade Science teacher in a Title I public school in Houston.
Maria Luna
3rd grade bilingual teacher
Third grade bilingual teacher

Jessica Richardson
7th grade ELA teacher
I am currently a 7th grade English teacher. I absolutely love teaching all my students and pushing them to always set and believe in their dreams. I work in a under-privileged school and the resources I have are very limited. I do my best to make sure all my lessons are interactive and engaging, however, more resources for my classroom will make learning an experience rather than a chore.
Ashley Lopez-Davila
4th Grade Math and Science Teacher
I am 4th Grade Math and Science Teacher at Spring Shadows Elementary School. I am a Teacher For America 2015 corp member.

Cassandra Douglas
4th Grade
Hello! I am a 4th grade Bilingual Teacher working with low income students in Spring Branch ISD. I am a first year Teach for America Corps member who is passionate about bringing educational equity to Houston!

Andrea Nelson
Teacher
I am going into my first year of teaching and I am going to be teaching 7th grade ELA at Spring Oaks Middle School in Houston Texas. I am very excited to see what is ahead of me this year!

Angelique Moulton
Intervention Speicalist Technology Teacher
I am an elementary teacher who desires to break out of the traditional school mold of the bell to bell sit and get learning. I enjoy learning with my students through exploration, tinkering, and real-world application of the standards taught during the day. I desire to transform the learning environment by incorporating my hands-on after-school activities in the classroom during the school day. I love project/problem-based and experiential learning that includes some blending of technology.

Stacy Hoover
Teacher
I teach 4th grade at a Title 1 school.
Krystal Weiss
Instructional Coach
STEAM Coach at at PK-5 elementary campus in Houston.
Shelby Acevedo
Educator
Educator
Lisa Stultz
Library Information Specialist
I am a library media specialist in an urban comprehensive high school serving 9-12th grade students from over 80 different countries. My educational goal is to create lifelong learners by meeting students where they are and exciting them about literature through both my enthusiasm and the use of emerging technologies.
Brandee Smith
Librarian
I grew up in Katy, Texas and then attended Stephen F. Austin State University for my teaching degree. I taught in Katy for twelve years and even had the opportunity to open a new school! I love reading, going to the movies, art, eating ice-cream, and hanging out with friends & loved ones. In May 2011, I finished my Masters of Library Science, and I am so blessed to work as a librarian at Spring Branch Middle School!

Karyn Lewis
Librarian
I am an elementary librarian in Houston, TX. I am passionate about connecting students to books and other resources to encourage their learning, curiosity, and creativity.
Angela McNeil
Teacher
Hello! I have met my childhood dream of becoming a teacher for the last 23 years. I have taught elementary and middle school over the years and it has just reinforced the fact that I love my students and I love to teach. My motivation for working with kids is to see the end results. When past students can't wait to share their lives (jobs, families, schooling) with you. As well as, in the current year, seeing the excitement they have while learning. It is my job to find ways for my students to be engaged and be lifelong learners.

Annie Mitchell
Teacher
We are an amazing school nestled in a quiet neighborhood in Texas. Our class has an incredible mix of diversity of students with many talents. My students are hungry for books and love to learn new discoveries.
Diane Knapp
5th Grade Teacher
I work at a low income school with predominately Hispanic bilingual students. I would like to put tools in the hands of my students that would help them experience academic success.

Anthony Carandang
Teacher/Math Department Chair
IB/AP Math Teacher and Support Teacher, Math Department Chair and Campus ETrainer
Stacy Hoover
Teacher
I have been teaching for 11 years.
Valerie Harelson
IB Diploma Programme Coordinator
I am the International Baccalaureate Diploma Programme (IBDP) Coordinator at Westchester Academy for International Studies in Houston, Texas. I also teach the IB History class for seniors. I have been teaching for 29 years, both in Texas and in schools overseas. I have taught in the IBDP for 11 years. The most satisfying aspect of working with students is showing them the possibilities of what they can be; helping them to dare to try and seeing them succeed.
Lisbeth Ramos
Teacher
I'm a 4th grade Bilingual teacher. I teach math and science and love to engage my students in higher level activities such as research projects or creating scenarios.


Katie McCreary
Special Education Teacher
I am Special Education teacher at Pine Shadows Elementary in Spring Branch ISD, located in Houston, TX. I love working with my students; helping them grow both academically and socially!
Melissa Vallery
6th Math
I am currently on my 4th year teaching 6th grade Math at Spring Woods Middle. This campus is over 90% low income and many students come in not knowing English well (or at all). I am really interested in technology integration in the classroom and hope to be a leader in this area someday soon. I helped to write the curriculum for the district for the past 2 years and love being able to have a bigger impact on my students learning (and all students in the district!) I am motivated by my love and passion for teaching and for kids.

Jacqueline Goldie
5th Grade Teacher
For 5 years, I have been teaching 5th graders in Math and Science. Next year, will be my first diving into Language Arts.

Amy Hulshizer
Teacher
I am a classroom teacher in Houston, TX. I teach 9th and 10th grade English to high school students, many who struggle with the English language.

Angelique Moulton
Interventionist Specialist Technology Teacher
Technology that kids can touch and learning are my passion and job. On my campus, I am the interventionist specialist technology teacher. Along side teachers, we plan project-based lessons with hands-on activities and technology when applicable. Along side students, we tinker, design, create to explore concepts in science, technology, engineering and math (we make art). Writing and reading is a part of the design process and integrated throughout projects.
Perla Torres
Teacher
I'm a 4th grade Language Arts teacher at Hollibrook Elementary. I would love to use technology to implement in my class to teach reading and writing.
Penne Irvin
Resource Teacher
I am a resource teacher in a Title One school. I teach students from Kindergarten to Fifth grade in Reading and Math and everything in between.
Alice Dunlap
6th Grade Teacher
I am currently a 6th grade math teacher always looking for ways to improve student learning in my classroom.
Marianne Elias
3rd Grade Classroom Teacher
3rd Grade Teacher


Millie Harrison
Librarian
Joanne Lim
Math Intervention Specialist
Teaching in the classroom for almost 20 years. This year, I am the math intervention specialist on our elementary campus.

Carol Salva
Newcomer Teacher - High School
I have been an ESL teacher for over 10 years. It is my passion to help students see the value of language and literacy. I am currently teaching high school to newcomers and refugees at Stratford High School.

Carol Salva
ESL Newcomer Teacher
I am a newcomer and ESL education specialist. I currently teach a group of refugee students who have a strong appreciation for education and desire to learn. They are contributing to our community in many ways! I'm blessed to be involved in our learning.
Zella Novak
4th grade Teacher
I am a third-year teacher. I work with fourth graders with a wide range of abilities. We learn all subjects in our room as well as social and emotional skills.
Katrina Briggins-Stanfill
7th Grade ELA Teacher
7th Grade Language Arts Teacher @ Spring Forest Middle School.
James Lefeber
Assistant Director
I the assistant director for the School for Highly Gifted Students
Andrea Stallworth
6th grade math teacher
I am a sixth grade math teacher at Spring Forest Middle School.

Terri Cyphers
8th Grade Language Arts/Student Council Advisor
Student Council
Melissa Lee
6th Grade Math Teacher
I'm a 6th grade math teacher at Spring Forest Middle School, SBISD.

Justin Gaston
7th grade TX history
This is my third year at Spring Forest Middle School. I am a 7th grade Social studies teacher. I am a native Houstonian and I am glad to teach at an amazing district in an amazing school! Go Bobcats!!!

Leigh Bagwell
Music Teacher
I teach music to every student at my elementary school in grades K through 5. My students love creating and performing music and dances, and that is what inspires me to try my best to provide them with the skills and tools they need to do so.
Yesenia Herrera
Administrative Assistant
Administrative Assistant at Thornwood Elementary. I want to be able to help provide our students with items needed for school events since we don't have a PTA.

Jared Braun
5th Grade Teacher
I am Jared Braun. I grew up in New Jersey and studied elementary education at TCNJ. I play sports once a week with my kiddos after school for fun. I have been working at my school for the past three years. I teach math right now, but will be teaching all subjects next year. I have been extremely lucky to have taught fifth grade all three years while in Texas. I realized in high school that I was most happy when working with children. Once I realized that, I knew, I had to do this work. I have learned that every child is different, and they all need support from me in someway. I love the challenges that pop up and seeing how happy students get about the little things. It is exciting every day.

Amanda Whaley
High School Physics Teacher
Hello! I'm an AP Physics teacher serving in the Houston, Texas area. My campus is predominantly Hispanic with 75% of our students qualifying for free and reduced lunch. I'm very passionate about providing opportunities for all of our students to learn about modern technology and the vast array of career opportunities that a STEM based education can provide.
Patty Busmire
Board Member
I have served on the Spring Branch Education Foundation for over a decade. Nine years ago my daughter and I took on a school supply project for students who are economically disadvantaged.

Richard Fanning
Librarian
For most of my adult life I worked in the business world, but I always felt unfulfilled. After a freak accident caused me to lose my job, I became an English teacher and then a librarian. Words cannot express the joy that teaching brings to me. Yes, it is lots of work, but at the end of each day my impact on students is so much more than any impact I had on a business's bottom line.
Michele Ali
3rd Grade Math/Science Teacher
This is my 5th year teaching Elementary Math/Science. I started teaching due to my love of math and science, and helping others.
Cassie Schaps
Kindergarten Teacher
I am a Kindergarten teacher in Houston, Texas. I love teaching Kindergarten because of the large amount of growth I get to watch my students make each year. My passion is teaching them to become young, independent thinkers with no limits to their ideas.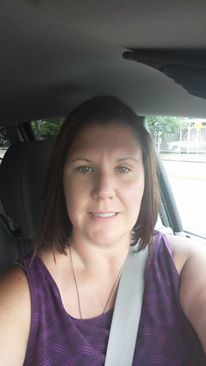 Laura Cano
Kindergarten
My Name is Laura Cano and I teach kindergarten at Terrace Elementary.. I have been teaching for 14 years.
Carlee Goble
5th Grade Math Teacher
This is my third year teaching at a Title I school in Houston, TX. I get to teach math to 60 amazing fifth graders and love every minute of it.
Nicholas Hoey
7th grade math teacher
7th grade math teacher
Kordney Govan
1st Grade Teacher
My name is Kordney Govan, and I am an educator from Houston, Tx. I have been in education for four years, and I currently teach 1st grade at a Title I campus. I find being an educator a rewarding journey, because of the impact I have on the lives of my students.

Rhoda Jazairy
5th grade teacher
I am a fifth grade teacher and I want kids to use technology to view the world. Textbooks can only allow them so much information. What if they can get on a computer, browse the wonderful world of the web and explore ideas? What if technology in the classroom can innovate minds, creating students who are sparked by their curiosity, something that a pencil and paper cannot do? What if minds cannot grow just by sitting at a desk? What if information can be reached outside classroom walls? My goal is my students. They deserve to see the world. With technology, this change can happen. My students need to see and appreciate what is around them starting with a computer.
Charlotte Fisher
Special Education Teacher
I am a special education teacher. I work in an elementary school autism program.

Amber Reynolds
Heatlth and Fitness
I have been a teacher for 12 years and I am very passionate about what I do. I am the health and fitness teacher and I get to make a difference and an impact on every child in the school. I feel so blessed to have a dream job and I hope to make a positive healthy difference in every child's lives.
Stephanie Nieto
Administrative Assistant
Proving our students and faculty with great opportunities.

Jessica Wright
5th Grade Teacher
I am a fifth grade teacher at Hunters Creek Elementary. This is my eighth year in the classroom. I am passionate about using technology to help me become a better educator and meet all the needs of my students.
Raul Ruiz
3rd Grade Teacher @ Terrace ES
I am an educator at Terrace Elementary School. It is my 16th year in education. I think that students should have the resources necessary to access all levels of technology.

Amy Blanchard
2nd Grade Teacher
I am a second grade teacher in Houston, TX. I have a strong passion to educate children and help them blossom into well rounded, responsible, and successful individuals. I am especially passionate about helping at risk students succeed in the general education setting.

Melanie Marshall
2nd Grade teacher
I am an experienced 2nd grade teacher who loves to use technology to supplement lessons and cement content knowledge. I work in a school and city with rich diversity and a wide variety of needs. I love it, but I need help! Please donate to our class.

Beverly Jurenko
teacher
Family math engagement services.
Noemi Lopez
4th grade teacher: math/science (esl and gt)
I am currently a 4th grade Math/Science teacher. I have taught 2nd grade (all subjects) and 4th grade (all subjects and departmentalized). I am also GT and ESL certified. I have been teaching for 19 years.

Rosa Beck
5th Grade Teacher
I am a 5th grade teacher in a prodominately low socio-economic area. I have been teaching for over 27 years in the same school.

Yessika Torres
5th Grade Bilingual Teacher
Mother, Teacher, Advocate. I have taught for 11 years in the Houston area with a mostly economic disadvantaged population of English Language Learners.
Stephanie Shurin
Speech Pathologist
I am a speech language pathologist working in a Title 1 elementary school in Houston, TX. This is my eleventh year as a speech pathologist providing speech therapy in the public schools. I work with many children who come from low socioeconomic and bilingual backgrounds.
Barbara Womac
Special Education Teacher
I work with special needs students in a title 1 elementary school in Houston, Texas. Although many of my students are living in poverty and rely on the school community to help with meeting some of their needs, they are a great group of kids and love coming to school.

Teresa Dolan
PK-5th grade Teacher-Librarian
I am blessed to be a PreK-5th grade librarian to some of the best students in Texas. Although they live in neighborhoods that are catorgerized as high poverty, they show up to school each day eager to learn and explore new concepts. Their inquisitive natures inspire me to find new and innovative ways to meet their needs, and help them strengthen their academic, leadership and problem solving skills.
Michelle Yarborough
Music Teacher
I am an elementary music teacher at Meadow Wood Elementary! This is my first year at this school and my 4th year teaching! We have a beautiful school with the sweetest kids and teachers!

Mollie Reichard
ESL Instructor grades 6-8
I have spent the past 15 years in the teaching and coaching professions. My sport was field hockey and I coached at various levels - middle and high school, club and collegiate. My teaching experience has been in the areas of Physical Education, Health and Science. I have recently started a new journey in my career which is teaching ESL for both beginners and intermediates at Northbrook Middle School within Spring Branch ISD located in Houston, Texas. NMS is a Title I school and our budget is very limited. As of December 16th I have 26 Intermediate ESL students and 30 Beginner ESL students who have been in the United States for two months to 2 years and come from poverty and disparage in countries such as Guatamala, El Salvador, Honduras and Mexico. Our superintendent would like the teachers to think "outside of the box" and be innovative in their classrooms. My Beginner ESL class is the perfect model!!!

Josephine Stringer
Librarian
A librarian at Pine Shadows Elementary for Spring Branch ISD, located in Houston, Texas.

Maria Reza
2nd grade
I am a second grade Dual Language teacher. I am passionate about teaching and learning. I want to provide my students with great opportunities to learn and problem solve.

Kathleen Hartsell
1st Grade Teacher
I am a passionate 1st grade teacher at a Title I school in Houston, TX. I strive to find new and innovative ways to keep my students focused and engaged in their learning.

Laura Boyd
7th Grade Science Teacher
I teach 7th-grade science in a Title 1 school. My school is the most diverse in the district. We have had an influx of refugee students and I am having trouble communicating with them. I would like to get a few tools that would enable them to gain English acquisition more quickly.

Stefanie Spencer
Principal
I have the good fortune of being the principal of Sherwood Elementary in SBISD, home of the SWE Eagles! We are a small school community comprised of mainstream, traditional bilingual and dual language programs.
Rachel Marino
4th grade
4th Math and Science

Romelia Jiménez-Garza
4th grade bilingual teacher
I'm currently working with 4th grade English language learners in a bilingual classroom. I have been serving an economically disadvantaged community for the last 27 years. I enjoy interviewing kids so that I can personalize their lessons.I strive on transforming my classroom and pedagogy to be an effective teacher for our future leaders.

Becky Mustachio
7th Grade teacher
I have my degree in history with a concentration in American History and a minor in Art. I have been teaching for 17 years--10 years at SFMS!! I love our community.

Stephanie Brain
8th grade Social Studies Teacher
8th Grade U.S. History Teacher at Landrum Middle School

Jessica Fogleman
Non-profit

Kim Montgomery
Teacher
I am starting my 29th year as a middle school teacher. I love, love, love my job teaching 6th grade Science at Westchester Academy for International Studies. I have taught in Tennessee, Arkansas, and Texas. My B.S is from Mississippi State, and my MEd is from the University of Arkansas. SBISD is a district of innovation, and we utilize technology as much as possible at WAIS. I have 8 chromebooks in my classroom. My largest class is usually 25 students, so I am trying to get 17 more chromebooks for my classroom. It would be tremendously helpful if each student had their own computer to complete assignments and projects on. This is my goal: every child has an electronic device to use during my Science class!

Rebekah Tee
teacher
Artist in Residence at Spring Woods High School who is building a strong visual arts program by adding more class options and connecting students to the community.

Christian Rice
christian.evan.rice@gmail.com
I teach at the same middle school I attended, so many of my students are related to the friends and neighbors I went to school with when I was a kid. Our school is designated as Title I, as over 85% of our students are on free-and-reduced lunch. I returned to teach at my school because I am determined to provide my students with the education that helped me graduate from our school system and later attend and graduate from Yale University. I share my story to show them that they too can succeed despite the limitations in resources and support that often characterize schools like ours.
Faiza Mazhar
Special Education Teacher
I work with students with Autism in the middle school. Most of my students struggle with communications and social issues. I use ABA strategies to reduce challenging behaviors and communicate with them positively.
Maria Castro
Teacher
I am 46 years old. I graduated from the University of Houston Downtown with a degree in education K-4 grade. Ten years later I received my certification in special education. I am currently going into my 19 year of teaching.