STEAM in the Library

Verified Non-Profit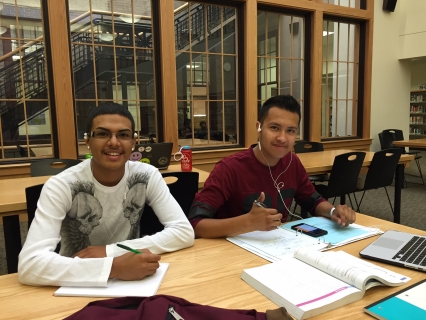 The Description
The North High Library is the heart of the school. It serves 900+ students and over 100 staff, partners and community members with a welcoming place to meet, study or work. Information and  resources are provided to all in a variety of diverse formats 24/7. Classes and students come in daily to check out books, access computers, research using DPS online databases and learn information literacy skills.  With these funds I will expand the use of the library as a literacy hub and promote STEAM (Science, Technology, Engineering, Art and Math) with the introduction of robotics and programming to students at North High School. It is the goal of the library to make the library a place for everyone. Classes that don't traditionally use the library (Science, Math, Art) will be introduced to the aforementioned concepts through discovery, play and experimentation. Students will learn basic coding to program the Sphero robots implementing Math, Physics and Computer Science concepts. Examples of projects will include learning how to navigate an obstacle course, how to measure rate, time, and distance and creating art. Instead of working at a desk individually, students will be working in teams problem solving, observing, sharing and discovering. These lessons will provide students with critical thinking skills, teamwork opportunities, and inspire creativity. 
The library is looking to build interdepartmental relationships and collaborate with ALL to improve student learning.
Goals for students:
Collaboration/Teamwork
Critical Thinking Skills
Programming
Inspire creativity
Goals for teachers:
Collaborate with departments to improve student learning
Build relationships
The budget outlined includes the purchase of:
24 bots
Accessory Pak to meet the needs of the bots
Storage Containers
Back Up Plan
If we do not meet my goal the library will purchase 12 instead of 24 Sphero robots. This will not serve as many students and the use of the robots with classes will be limited. Teams will be larger and student outcomes may take longer to develop. With 24 Sphero robots students students can easily break into groups of 2-3 with a supply of robots for the next class and some extras to meet the needs of uncharged, non-functioning robots. Accessory paks provide us with the protective covers to extend the life of the robots and ramps provide us with the materials to build and create various activities and challenges.
No Updates
About the Creator

Investments (4)
$103
Peter Waalkes
4 years ago