Bridging the Border: PHL to MEX

Verified Non-Profit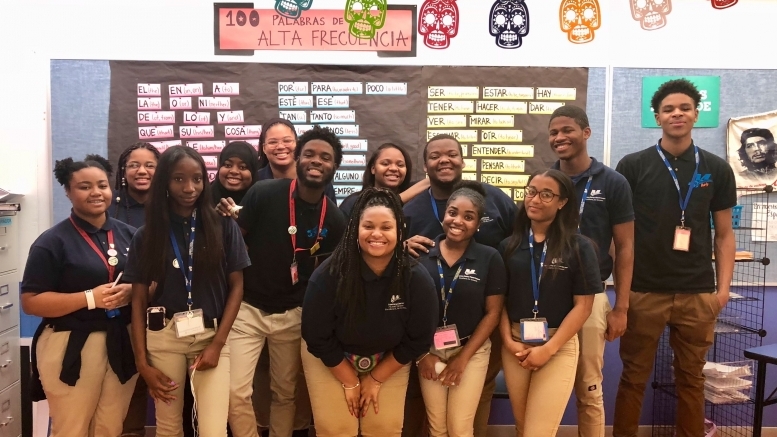 The Description
With these funds 15 incredible, exemplary students in Philadelphia will participate in a cultural and Spanish-language immersion trip to the Yucatán Peninsula. 
Many of these students have not had the opportunity to travel outside of the Mid-Atlantic region let alone outside of the country.  This experience will undoubtedly be life-changing for all involved.
The goals of this trip center on bringing the language-learning process alive in a way that broadens student horizons and prepares them to be thoughtful, global-citizens in this increasingly interconnected world.
With this program we hope to give students the opportunity to:
Explore international destinations to gain awareness of global perspectives and connections
Foster an understanding of and respect for different cultures, language learning, and global citizenship
Communicate and interact with cultural competence in order to participate in multilingual communities at home and around the world
Continue developing the interpersonal, leadership, critical thinking, and problem solving skills necessary to navigate new experiences with confidence and adaptability.
Love learning!
Our plan:
We will be partnering with EDU Tours, a well-respected organization that specializes in designing and implementing service-learning and language-immersion programs around the world.
The trip will take place during the student´s Spring Break, March 25th – 30th, 2018
The program will cost approximately $2,200 per student.  This includes airfare, lodging in Mexico, transportation, local guides, breakfast and dinner, and excursions, such as trips to the historic sites of Tulum and Chichen Itza.
Students are responsible for contributing $600 each.  The rest of the money will be covered by generous donors, grants, and various fundraisers.
Back Up Plan
If we do not meet our goal 100% of the funds donated will still be used to offset the cost of this valuable program.  
My students and I are committed to making this trip a reality, and we will work tirelessly with community partners to raise the additional funds needed.
No Updates
About the Creator

I am a high-school Spanish teacher in Philadelphia who passionately believes that every student in this country has the right to a high-quality education.
Investments (40)
$100
Allison Williams
3 years ago
$50
Melanie Johnson
3 years ago
$10
Suzanne McKenna
3 years ago
$50
Samantha Sloan
3 years ago
$200
Barbara and Chuck Welch
3 years ago
$25
Charles Petitpas
3 years ago
$75
Gregory Saydah
3 years ago
$50
Erin Cosgrove
3 years ago
$50
Caroline Cosgrove
3 years ago
$25
Diana Allinger
3 years ago
$200
The Rev Betsy S Ivey
3 years ago
$40
Jennifer Holloway
3 years ago
$50
Christopher & Emily Mardis
3 years ago
$50
Christine Junker
3 years ago
$100
Eileen Holloway
3 years ago
$100
Paul Holloway
3 years ago
$20
Charles Williams
3 years ago
$100
Margaux Munnelly
3 years ago