KIPP Nation Cheer Team

Verified Non-Profit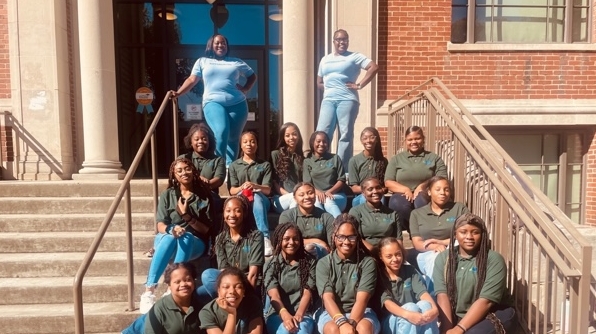 The Description
This school year, we are restarting the cheer team and are starting from scratch. We plan on ordering 24 uniform packages which include: (skirt, shell, briefs, midriff, pom pom, socks, shoes, embroidered bookbag, and embroider warm up suit). Each uniform package is $405 per member. We are also raising money to provide materials for team building activities. These activities would range from: picnics in the park, internal cheer camps, gifts for monthly birthday celebrations, and transportation to and from events. With these funds we also plan on providing meals and snacks for the students before, during and after athletic events.
Back Up Plan
If we do not reach our goal we will have to purchase the food and snacks for the athletes and we will have to find other ways to fundraise to create the phenomenal cheer program that we want.
No Updates
About the Creator

My name is Kiana S. Hughes(Memphis, TN) and I serve as the Head Cheer Coach at KIPP Collegiate High School located in Nashville, TN. Ms. Elizabeth Shelby(Atlanta, GA) will serve as the Assistant Cheer Coach.

The both of us have a strong zeal for cheer and dance and hope to enhance KIPP Nation Cheer Team to be the best in the city of Nashville, TN.
Investments (43)
$24
Tammela Russell
11 months ago
$20
Robbin Clemons
11 months ago
$20
Rosanna Jackson
11 months ago
$25
Patrick Newton
1 year ago
$5
Bryce Applewhite
1 year ago
$5
Morgan Everett
1 year ago
$5
Jordyn Walston
1 year ago
$25
Michael Parham
1 year ago
$5
Tiffany Wallace
1 year ago
$25
Jacklene Randolph
1 year ago
$30
Tamica Harrison
1 year ago
$20
Bonnekia Peacock
1 year ago
$20
Tewanna Hyde-Otis
1 year ago
$50
Barbara Mitchell
1 year ago
$50
Robino Barnes III
1 year ago
$20
Franchessca Cox
1 year ago