Character Compass

Verified Non-Profit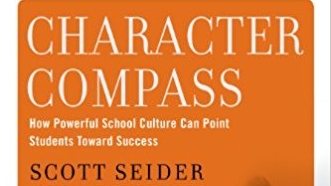 The Description
With these funds I will purchase 20 books for a series of campus wide book studies for teachers.  We will read "Character Compass" by Scott Seider.  
Book studies have been proven to be an effective tool for continuing professional development.  The purpose of the proposed book study is to assist all members of the Spring Forest Middle School staff in encouraging character development such as empathy, integrity, resilience, and perseverance, in their classroom.  In order to make a major change with the students of Spring Forest, we need to encourage change amongst the teachers and leadership team.  Character Compass by Scott Seider, is a study of three successful schools within urban areas, that have focused on character development.  The author highlights Civic character development, Performance Character Development and Moral Character Development.  
Back Up Plan
If we do not reach our goal I will purchase fewer books and have more sessions of the book study.
Fundraiser Updates (1)
I've collected 13 books so far!
April 21, 2018
I have collected 13 book so far.
About the Creator

This is my third year at Spring Forest Middle School. I am a 7th grade Social studies teacher. I am a native Houstonian and I am glad to teach at an amazing district in an amazing school! Go Bobcats!!!