Kindle Fire Tablets for Refugee Language Learning

Verified Non-Profit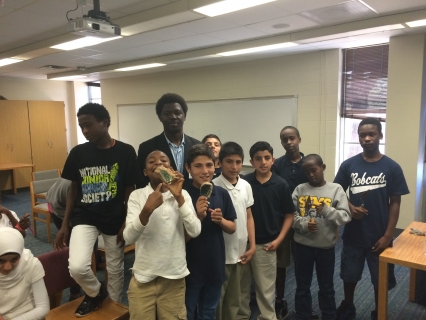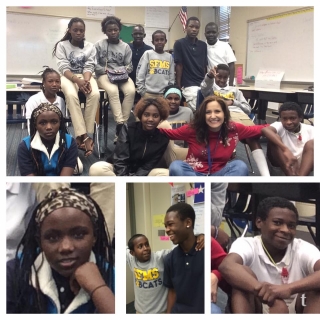 The Description
With these funds I will purchase 5 Kindle Fire Tablets and apps for my refugee students. These tablets can be purchased on Amazon for $49.99.  These are for a class of unschooled refugees who are many years below grade level.  They are in middle school and are very bright but they have a lot of learning to do so they can catch up to their peers.  Technology has been the most effective way to accelerate their learning.   They are getting more and more proficient with the internet.  We have 8 different languages as these refugees are from various African and middle eastern countries.  Online translators and learning apps have made a big impact when we can access devices. At this time we only have older Dell laptops and itouches which we share with other classes.  An example of a learning app is here: http://www.amazon.com/Sight-Words-Games-Flash-Cards/dp/B00C2J8CHK/
The Kindle Fire itself can be seen here: http://www.amazon.com/b?node=6669703011
These students are teaching us all so much.  They come with a strong appreciation for education.  They have such a respect for our school, their teachers and the opportunity to be here.  We had a very rough start when they did not speak each others' language.  They have learned enough English to communicate with each other and us now.  They are so brave and they must work very hard.  We are about to begin a project to contribute to the school and community.  This is very exciting to them.  They are not here to deplete our resources.  They are here to learn and give back.
Thank you for considering this cause!
Carol Salva
ESL/Newcomer Teacher
Back Up Plan
If I do not meet my goal I will purchase fewer Kindle Fire tablets.  Each tablet is roughly $50.  
Fundraiser Updates (3)
Kindle Fires are being ordered!
March 10, 2016
Our Cause just completed and so a check in in route to our principal! We are so excited to order our Kindle Fires for the classroom. We had enough funds to get the T-shirts we needed for study trips and have already taken two! I am so happy to advertise Heritage Learning and also have shirts that help me keep track of our big group.
The students are truly amazing. If you have 8 minutes and would like an update on what we are doing, here is a video we made to connect with a class at Memorial Drive Elementary as they had just finished an Alamo unit and we were about to begin an Alamo Unit.
I hope you can see what a wonderful addition our refugee students are to our community! We really appreciate your support so that we can keep extending the learning of the new students and of the community of learners in classrooms that connnect with us.
If you would like to see us in our great shirts, you can see some of the photos on our Facebook page:
We CAN NOT wait to get the Kindle Fires so we can do even more learning with technology.
Thank you for investing in our kiddos. Thank you so much for investing in the future!!
Gratefully yours!
Carol Salva
ESL Teacher
Spring Forest Middle School
Over Goal
February 10, 2016
Dear Investors,
Your support is going to mean so much to our classroom. We can immediately use them for translation and google images for comprehension.
More importantly, they will help us teach these students how to learn. We hope they stay with us for more than their few months of sponsorship but the reality is that many move on once their assistance ends. This is one of the reasons I feel that classroom devices are critical. One of our highest priorities should be to help these young scholars become proficient with YouTube and other digital resources that can help them take ownership of their learning. They want to learn so desperately. If they know how to access sites like https://www.khanacademy.org and www.Duolingo.com, they can continue to close their own gaps whereever they go. And this group has a heart to help others do the same.
We are well over goal now and so I wanted to update you on the plans for the extra funds. We will be purchasing "Heritage Learner" T-shirts to be worn for a variety of activites. We have many study trips planned this semester. None of them cost any money but trips to downtown Houston and to historic sites will be wonderful learning opportuniteis for our class. Our shirts will also be worn as we do our community service projects. I was recently at a Seidlitz Education conference and was inspired that language learners in Garland ISD were taking on "Good Deeds" to give back to their community. My students, of course, love this idea. They are memorizing quotes by Dr. Martin Luther King, Jr. A favorite of theirs is "Life's most persistant and urgent question is "What are you doing for others?" Our Good Deeds give us pride and dignity that we are authentic contributors to our community. The Heritage Learner shirts will thankfully get lots of usage this semester.
Please also know that your investment in my class goes a long way to support www.Techfugees.com. This is a non-profit, community response to the refugee crisis in Europe. I am collaborating with other Techfugee members (PledgeCents.com is one) to learn how to be most effectiive and also to offer our support of the overall global effort. Our students are a shining example of how quickly unschooled refugees can learn when properly supported. They are excited to be a part of the effort, to shift the perception of many and to be making a difference in the world.
So thank you again for your generous support.
I am forever grateful,
Carol Salva
Teacher on Special Assignment
Spring Forest Middle School
Spring Branch ISD
Please invest! International Scholars Collaborate with GT Students To Offer Suggestions for ESL Curriculum Re-Writes
February 9, 2016
We are learning English quickly. Your investment can help us learn at an even faster pace.
This is a great thing for our community! Collaboration between international students yields a variety of benefits for all involved. Educational benefits include, but are not limited to:
International learning and knowledge propels students towards acceptance and understanding of an array of different cultural and community perspectives.
Language acquisition is achieved through practical immersion.
Awareness and adoption of alternative, multi-faceted approaches to learning.
Analytical and problem solving skills.Enhanced interest in global issues as well as a broader general knowledge
Enhanced interest in global issues as well as a broader general knowledge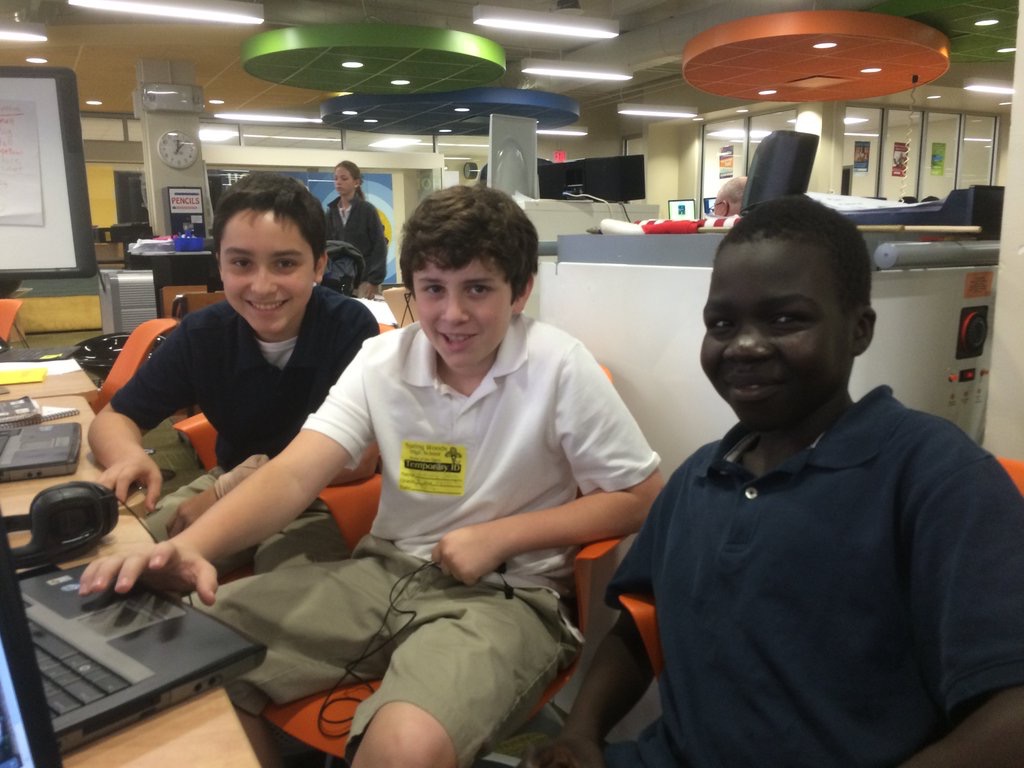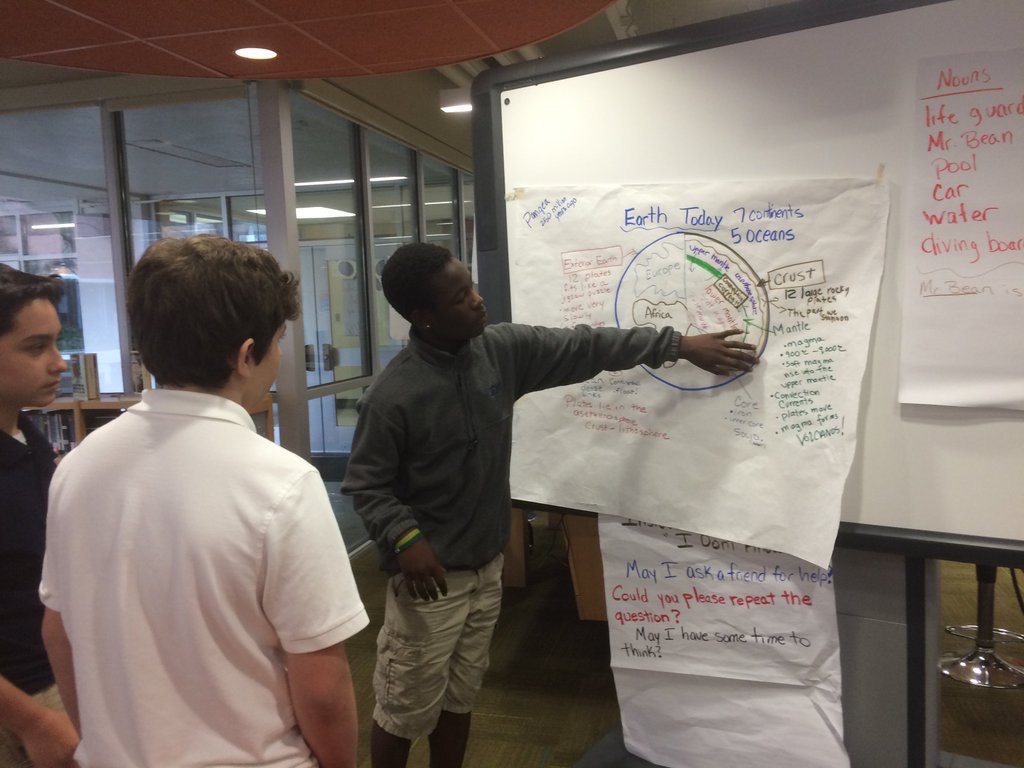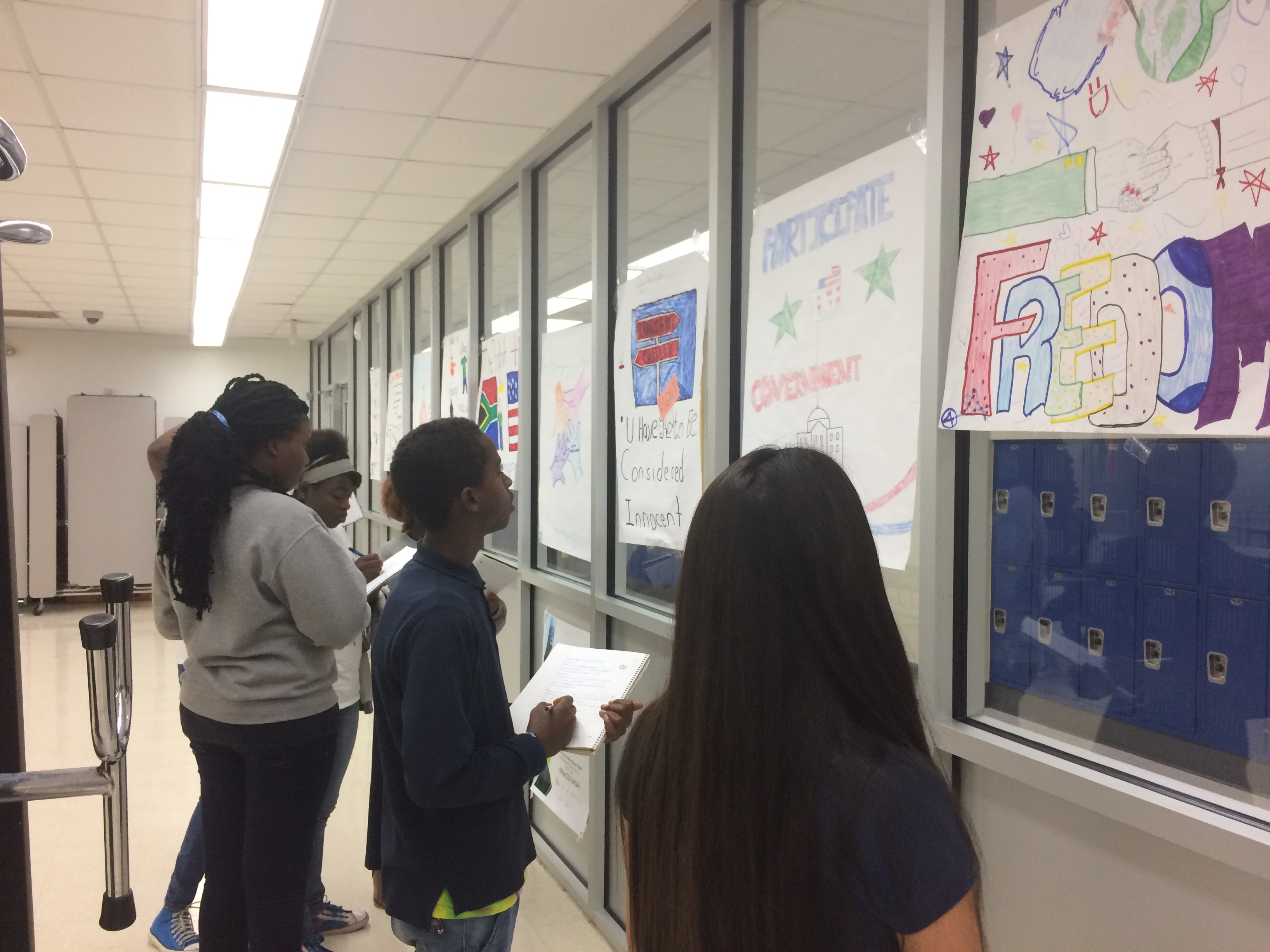 About the Creator

I am a newcomer and ESL education specialist. I currently teach a group of refugee students who have a strong appreciation for education and desire to learn. They are contributing to our community in many ways! I'm blessed to be involved in our learning.
Investments (7)
$50
Gabriella Draney Zielke
6 years ago
$20
Caroline Miner
6 years ago
$52
Andy, Gilly & Avery Agosto
6 years ago
$309
Carlos and Michelle Yzquierdo ELL Yeah! Educational Resources,
6 years ago