Texas A&M College Dance Trip 2022

Verified Non-Profit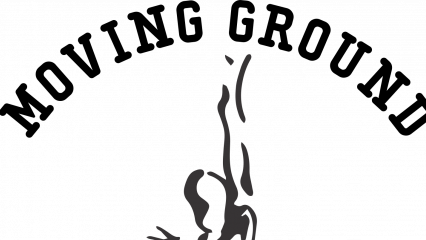 The Description
With these funds I will pay for each Moving Ground Dance Company member to travel to College Station, TX to participate in a personalized College Dance Day experience! These fees cover the Charter Bus and Hotel for 4 days. Any money raised beyond this amount will help to cover food costs per student. So far each dancer has participated in a community dance workshop and candle fundraiser to offset their costs and invest in their trip, but fundraising has been a real challenge with the COVID boundaries. This trip is very special as 10 of the 16 MGDC members are seniors and will graduate in May!
Back Up Plan
If we do not reach our goal I will purchase as much of the trip costs as possible. We will offer one more community dance workshop to continue to raise funds for this amazing trip!
Fundraiser Updates (2)
eddingsr@cfbisd.edu
April 11, 2022
Thank you so much to all of our investors for MGDC! Our Texas A&M trip was cancelled at the last minute due to the icy weather we were having as we tried to head down that way, so we had to do some quick regrouping. This was a devastating blow to our group. We as a company came together to find a new way to use these support funds and elected to go with team bonding and leadership training. This coming Saturday April 16th, we will spend 5 hours at Group Dynamix doing team building and leadership activities as a company! Thank you so much for your support! While we had to change our plans due to the Texas weather we are very excited to continue to build our dance community!
eddingsr@cfbisd.edu
January 24, 2022
Thank you so much Karla & Kori!
About the Creator

Ronelle Eddings has been teaching dance in public schools for 28 years, both in Arizona and the great state of Texas! She is currently a Director of Dance at Creekview High School in Carrollton, as well as the Fine Arts Department Manager. Ronelle holds a BFA in Dance Education and an MEd in Secondary Education with Dance Emphasis from Arizona State University. Ronelle has received the TAHPERD 2015 K-12 Texas Dance Educator of the Year award, the Larry White Award for Dance Education 2015 from the Dance Council of North Texas, and was a finalist in the TDEA Lifetime Achievement award category in 2017, and the TDEA Dance Educator of the Year 2019. Under her direction, the varsity dance company at Creekview, Moving Ground Dance Company, has traveled to the National High School Dance Festival, Tennessee State Dance Festival, TAHPERD Convention and other prestigious festivals to have dance works selected for performance and adjudication. In addition to teaching, Ronelle has served as an Educational Testing Services Teacher Licensure Item Writer, taught dance at Collin College and University of Texas – Dallas, and has had works performed at the Dallas Morning News Dance Festival, as well as various numerous high schools, colleges, and festivals. Additionally, Ronelle was co-founder and artistic co-director of Elledanceworks Dance Company, a 501c3 nonprofit dance company for 20 years. Ronelle has been married to her husband Michael for 25 years and has two amazing children – Sora and Cannon. She plans to stay in the classroom teaching dance for as long as possible!



Investments (29)
$100
William McCarthy
3 months ago
$90
Liliana Mcclure
3 months ago
$40
Josephine Salazar
3 months ago
$50
Adesuwa Asemota
3 months ago
$100
Fredy Monis George
3 months ago
$50
Martha Zamorano
3 months ago
$50
Alex Sutherland
3 months ago
$15
Joselyn Abraham
3 months ago
$100
Martha Yanez
3 months ago
$50
Emily Johnson
3 months ago
$10
Jerry Johnson
3 months ago
$100
Mariella Naugher
3 months ago
$20
Dora Pimentel
4 months ago
$250
Evelyn Soriano
4 months ago
$50
Brian Sheguit
4 months ago
$20
Brian Anderson
4 months ago
$50
Karla Hardaway
4 months ago
$100
David Carroll
4 months ago